Cornerback Jalen Mills was named the NFC Defensive Player of the Week thanks to his performance in the 33-10 win over the 49ers.
Mills intercepted a pass from 49ers quarterback C.J. Beathard late in the second quarter and returned it 37 yards for his first touchdown since high school to put the Eagles up 17-0 before halftime. The second-year cornerback leads the Eagles with three interceptions on the year.
Mills is the first Eagle to win the award since safety Malcolm Jenkins won it back in Week 13 of the 2015 season for his 99-yard interception for a touchdown in a victory over the Patriots. Mills becomes the fourth Eagle (Jake Elliott, Kenjon Barner, and Carson Wentz) to win an NFC Player of the Week award this season.
"Jalen's really playing with a lot of confidence. He is one of our young players who had the benefit of playing last year as a rookie and just really is playing with a lot of confidence right now, and that's what you're seeing out of our young players," said head coach Doug Pederson after the win. "(Jalen) is a player that we lean on to do a lot of things. He is also physical in the run game, coming up and making tackles, but playing with a lot of confidence."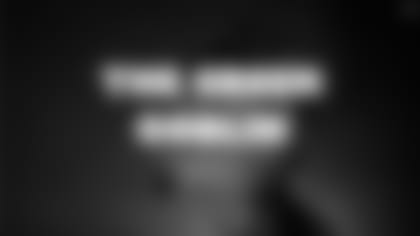 ](https://spark.adobe.com/page/r1JVvil5RrcVk/)