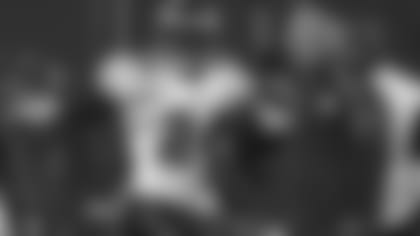 The Eagles kept a poker face leading up to the 2002 NFL Draft. While they publically showed little interest in South Carolina's hard-hitting cornerback Sheldon Brown, it was a much different story behind the scenes.
"Pat Moore was my strength coach in college, and I knew that he and (Philadelphia's defensive backs coach) Leslie Frazier were close at one point in their careers," Brown said. "He would always tell me that Leslie would contact him and ask him a few questions about me. But that was one of the teams that never showed that much interest."
Nevertheless, the Eagles selected Brown in the second round, and he couldn't have been happier.
"It was almost like winning the lottery," Brown recalled. "It was a dream come true for me and my family. Hard work paying off."
Playing mostly on special teams during his first two seasons, Brown was a backup to cornerbacks Troy Vincent and Bobby Taylor. That offered him the advantage of being mentored by the veteran team leaders.
"There were some guys that were in my draft class that went to other teams and they had to play right away and they didn't understand how to be an NFL athlete," said Brown, who will be the Honorary Captain presented by Santander for this Sunday's game against New Orleans. "And they didn't play long. Maybe two or three years.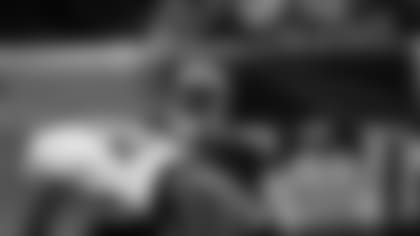 "(Vincent and Taylor taught me) how to be a consummate pro day in and day out. Through ups and downs, always be a consummate pro. How to approach work the same way no matter win, lose or draw. And how to study the game and prepare for a game."
Moving into the starting lineup in 2004, Brown collected two interceptions and was third on the team with 94 tackles. The Eagles posted a 13-3 record, and after three straight losses in the NFC Championship Game, finally won the conference title with a victory over Atlanta. The key to the team's success?
"It was the same core of 11 guys on offense, the same core of 11 on defense and basically the same core of 11 on special teams," Brown said. "We all found a way to stay healthy throughout the course of that year and stay on the football field. The years prior to that when we were losing, I think we lost some key guys due to injury."
Fortunately for Brown, he never had to deal with a serious injury. During eight remarkable seasons with the Eagles from 2002-09, he was as reliable as duct tape. Having never missed a game is one of the things that make Brown most proud of his Eagles tenure. 
"I only missed one game in like 175 contests (when I include the three seasons I was with the Cleveland Browns)," Brown said. "Just being durable. Being able to be depended upon in the eyes of my teammates and coaches. I think that's what I take away."
While with Philadelphia, Brown, whose side of the field was often seemingly avoided by opposing quarterbacks, recorded 19 interceptions including three which he returned for touchdowns. He also recorded many memorable hits. None more so that the one he put on New Orleans running back Reggie Bush on a screen pass during a 2006 playoff game.
Nine seasons later, is it still brought up while talking with Eagle fans?
"Every other day," Brown said. "Every other day somebody talks to me about that hit."