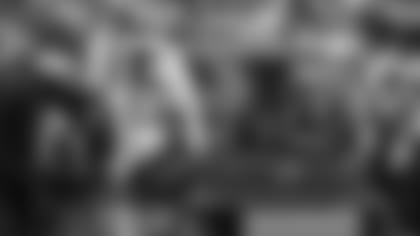 Early in the fourth quarter of Thursday's game, wide reciever Josh Huff left the game and was being evaluated for a head injury.
Broken Ankle For Nolan Carroll
Cornerback Nolan Carroll left the game in the second quarter with an ankle injury. It was later announced that Carroll broke his right ankle on the play. The play happened on a Joique Bell run with 11:19 left in the half. Carroll needed a cart to get off the field. Rookie Eric Rowe took Carroll's place at right cornerback.
Jason Peters Exits With Ankle Injury
On the Eagles' opening drive, left tackle Jason Peters left the game with an ankle injury and is officially questionable to return.
Lions defensive end Jason Jones appeared to roll onto the back of Peters legs. Peters walked off the field and was replaced at left tackle by Lane Johnson. With Johnson shifting to the left, Dennis Kelly came into the game at right tackle.
Peters has missed time this season due to a back injury, but he returned to the lineup last Sunday against Tampa Bay.