The Eagles and the Rams have had some memorable battles in recent years. In 2017, the Eagles overcame the loss of Carson Wentz to hold off the Rams and clinch the NFC East Division title. The following year, the Eagles returned to Los Angeles and knocked off the eventual NFC Champions to keep their playoff hopes alive.
What does the 2020 matchup have in store?
Our live pregame coverage begins Sunday with The Kickoff Show presented by Axalta at 12:15 PM. Amy Campbell and Fran Duffy offer live looks inside Lincoln Financial Field as the players warm up while discussing the key storylines and players to watch. You can watch this on PhiladelphiaEagles.com, the Eagles app, and our social media channels.
The on-field action is set for 1 PM. Here's how you can follow the action. No matter where you are, PhiladelphiaEagles.com and the Eagles app offer comprehensive coverage all game long through Eagles Gameday Live.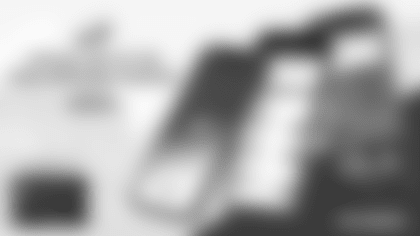 Eagles Mobile App
Stay connected with the Eagles anytime, anywhere with our official mobile app. Receive the latest news, watch behind-the-scenes videos, and more.
• If you live in the Philadelphia area, you can watch the game on FOX with Kevin Kugler covering the play-by-play, Chris Spielman providing the analysis, and Laura Okmin offering sideline coverage. The game will be streamed live on the Eagles app. You can also listen to the Merrill and Mike broadcast on SportsRadio 94WIP, PhiladelphiaEagles.com, and the Eagles app. There is also a Spanish broadcast available on 105.7 FM La Mega.
Once the game is over, join Amy, Fran, and Eagles legend Ike Reese for the Postgame Show presented by Ricoh for analysis, highlights, Coach Pederson's press conference, and a whole lot more. You can stream this on PhiladelphiaEagles.com, the Eagles app, and our social media channels.
• Want more Eagles highlights? Download the NFL app for your connected TV device, choose the Eagles as your favorite team, and get our best content delivered straight to your Android TV, Apple TV, Fire TV, PS4, Roku, and Xbox.