Jordan Matthews is one of the best receivers in SEC history, leaving Vanderbilt as the SEC's all-time leader in receptions (262) and receiving yards (3,759). Matthews was an All-America selection and first-team All-SEC in his senior season. After being selected by the Eagles in the second round of the 2014 NFL Draft, Matthews finished the season second on the team in receptions (67), receiving yards (872) and receiving touchdowns (8). Each of those totals rank second by a rookie wide receiver in franchise history.
If he could be a superhero, he would be: Spider-Man
Talent he'd most like to have: The ability to play piano
First jersey owned: Jerry Rice, San Francisco 49ers (learn why below)
Favorite TV show: NFL Top 100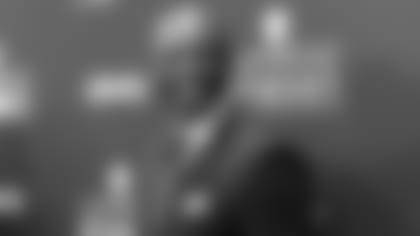 Matthews is the cousin of Hall of Fame wide receiver Jerry Rice, the NFL's all-time leader in receptions (1,549), receiving yardage (22,895) and touchdown receptions (197). Matthews has often turned to Rice for advice on and off the football field, and prior to being drafted Rice gave him some important advice.
"(He) told me that every checkpoint that you go to, go into it like you're the best one there. Not to use a cliché, but own the moment. Really feel that there's no one there that can mess with me," Matthews recalled.