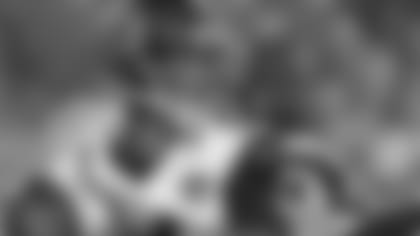 The Eagles claimed Stephen Morris off waivers on Sunday to be the team's third quarterback. Let's learn more about the new Eagle.
1. In a Bleacher Report feature, Morris recalled his first experience playing youth football in North Miami at the age of 6 or 7. The exact quote from Morris was that he "hated it." Morris wanted to play because all of his friends did, but it wasn't until he was made a quarterback in his second year as a player that his game, along with his love for it, took off.
2. Morris holds the ACC records for most yards of total offense in a single game (568) and most passing yards in a single game (566). Both came against N.C. State in 2012. Morris also threw for five touchdowns in that performance.
3. Morris finished that 2012 junior season breaking the record for most yards of total offense by a Hurricane in a single year with 3,415. The mark previously belonged to Bernie Kosar. Morris was also named the team's Offensive MVP and recipient of the Captain's Award.
4. At the end of his Miami career, Morris was just the second quarterback to throw for 3,000 yards in a multiple seasons.
5. The NFL.com scouting profile on Morris read that the quarterback had:  "Very good arm strength and athletic ability. Can move around the pocket and buy a second chance. Throws with velocity and can rifle the ball into tight spots. Can drill back-shoulder throws. Can adapt his arm and throwing platform and release it from a variety of angles under duress with ease. Has natural leadership traits."
6. Signed by the Jaguars as a rookie free agent following the 2014 NFL Draft, Morris spent the majority of the regular season on the practice squad. He was promoted to the 53-man roster in December when quarterback Blake Bortles' status was up in the air due to a foot sprain.
7. In the 2015 preseason finale against Washington, Morris started and played the entire game. He went 16-of-25 for 160 yards with a touchdown and a 95.4 rating in the 17-16 win.
The Eagles claimed QB Stephen Morris off waivers Sunday from the Jaguars to get to the 53-player limit. See the entire roster here ...