The Eagles are a mix of players experienced in Jim Schwartz's system and veteran NFL guys new to the scheme on the defensive side of the line of scrimmage. They are deep and they are talented, and the plan is to attack offenses with a relentless mix of pressure. Here is a look at the defense, position by position: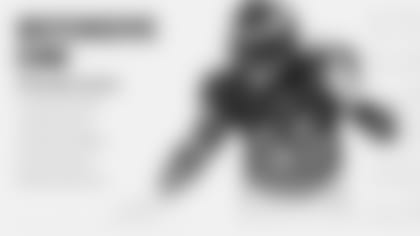 Brandon Graham had a great offseason and is peaking at the right time as he returns for his 10th season with the Eagles. He's the starter at left end. Third-year man Derek Barnett didn't play in the preseason, but he's been on point rehabbing from a shoulder injury that ended his 2018 season prematurely. He'll start at right end. Vinny Curry is back after playing last season in Tampa and he is playing his best football, rugged on the edge against the run and adding some spark as a pass rusher. Daeshon Hall stood out in the preseason with four quarterback sacks and three forced fumbles, and he was around the quarterback in all four games. He needs to show that same energy and more consistency against starting-caliber offensive linemen in the regular season. Second-year man Josh Sweat has a key role as a reserve end and rookie Shareef Miller will continue to develop, as he is going to be needed in this marathon of a regular season.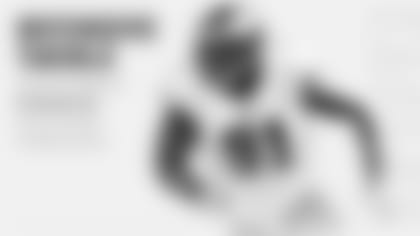 A position where the Eagles have upgraded significantly, the interior of the defensive line is an area that should dominate. Fletcher Cox is at the top of his game and a force as a run stopper and pass rusher. He spent his offseason rehabbing from a foot injury suffered in the playoff loss at New Orleans. Cox didn't play in the preseason, so it's going to be interesting to see how many reps he gets early in this regular season. How much stamina will he have? The good news is that Eagles have depth at tackle after signing Malik Jackson as an unrestricted free agent and retaining Tim Jernigan. That's a potent three-deep rotation. Hassan Ridgeway, whom the Eagles traded for during the 2019 NFL Draft in a deal with the Colts, is the fourth tackle. He flashed early in Training Camp and then suffered a concussion and now needs to get back to that day-in, day-out level at which he played prior to the injury.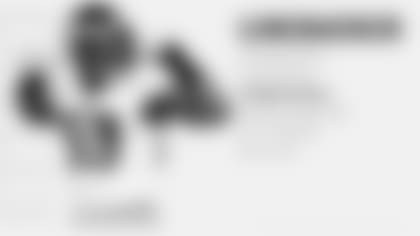 Some newcomers figure to play key roles as the Eagles continue to learn what they have here as a collective group. L.J. Fort has bounced around the NFL and didn't distinguish himself until 2018 when he played with the Steelers and the Eagles see him as a rangy, sideline-to-sideline linebacker who can also help on special teams. Zach Brown has been a tackling machine in his career, and he was terrific last season with Washington. He has hammered down the starting job on the strong side. Returning is Nigel Bradham, who could play as the middle linebacker eventually, but a toe injury suffered against New Orleans has taken some time to fully recover from, and there is no certainty that Bradham will be ready for the September 8 opener.
Nathan Gerry held down the middle linebacker job in the preseason and did a good job with his communication to the rest of the defense, his diagnosis of offenses, and his consistency getting to the football. Kamu Grugier-Hill is recovering from a Training Camp knee injury and figures to still be a week-to-week situation. Grugier-Hill was among the most improved players on the team prior to his injury. Undrafted rookie T.J. Edwards impressed enough to make the initial 53-man roster. Good for him.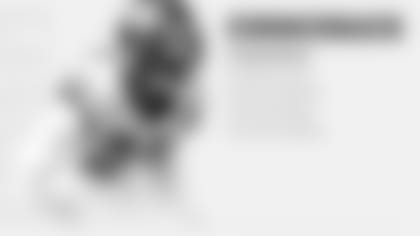 There is some versatility and promise here, but there are also some questions as the Eagles retained Ronald Darby in free agency and expect some young corners to take the next steps in their careers. Darby didn't play in the preseason, but he's been eyeing the opener as he rehabbed from last season's knee injury. Darby is the team's fastest cornerback and he's a good matchup in this pass-first NFL. Sidney Jones started throughout the preseason and could be slated to stay a starter on the outside in the regular season (the Eagles haven't yet released an official, regular-season depth chart). Jones is a key to this entire defense. This is his season to shine, now that he's totally healthy after batting a torn Achilles tendon injury as a rookie and a hamstring injury last season.
Avonte Maddox looks to be the team's nickel cornerback and he could develop into one of the NFL's best with his quickness, his tenacity, and his study of the game. Rasul Douglas has made excellent strides in his time as an Eagle and is going to get quality reps. Cre'Von LeBlanc is recovering from a Training Camp foot injury and is still some time away from returning to the field.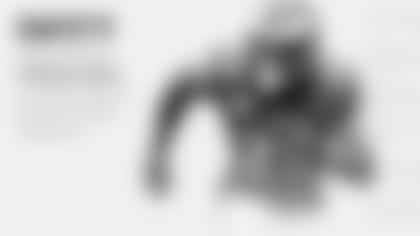 The terrific tandem of Malcolm Jenkins and Rodney McLeod is back together again now that McLeod is recovered and healthy from his 2018 knee injury. They work in perfect harmony as far as their chemistry together and the Eagles are in fine hands in the secondary. Jenkins is used in a variety of ways, so when he slides into the box and helps from a linebacker position, the Eagles can bring in Andrew Sendejo, who has fit extremely well into the system as the third safety. Sendejo brings a physical presence and he's been around the football since the Eagles signed him as an unrestricted free agent. The wild card here is Rudy Ford, whom the Eagles acquired in a trade with Arizona. He's known as a speedy, core special teams player and the Eagles hope to use that speed to develop him as a safety in this scheme. Johnathan Cyprien is another physical safety who can also help in the box against the run.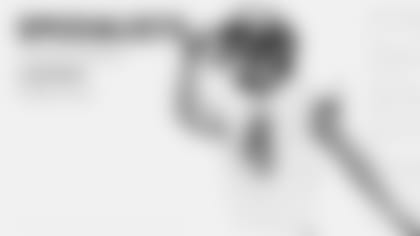 No surprises here. The operation returns with Jake Elliott as the placekicker, Cameron Johnston as the punter, and Rick Lovato as the team's long snapper. It's a good situation and part of a special teams unit that is expected to once again be among the league's best.