Fans who watched the Eagles' secondary struggle against the Cowboys' aerial attack and thought safety Brian Dawkins has lost a step, is getting too old to cover or just can't hack it in the NFL anymore can rest easy tonight.
Dawkins wants to put all fears to rest.
He'll admit to making his share of mistakes, including a few in Monday night's loss to the Cowboys, but Dawkins believes there's a lot of football left in his 34-year-old body.
In fact, he was quite adamant about it.
"I am thirty-four-years-old, proud of it!" Dawkins said in his Wednesday press conference. "Thank you Jesus for allowing me to get to 34 playing in the NFL. I'm going to continue to play this game at a high level as long as I can, protect my body so I can make sure I'm out on the field for my guys and I'm going to play ball."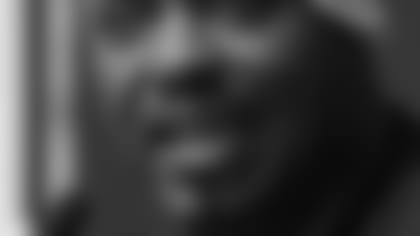 FS Brian Dawkins
To Dawkins, age is clearly just a number.
"I'm going to play ball at 34, I'm going to play ball at 35 and whatever else comes after that, I'm going to play ball. So if I give up a deep ball and you want to say 'I'm slow' go ahead. Guess what? The next time I'm going to try to make the same play again at 34 or 35 years old."
Dawkins found himself being raked over the coals for appearing to be a step behind the Cowboys' receivers, but he was steadfast in his stance that Weapon X is, well, still a weapon.
"I don't pay attention to it. I purposely don't look into all that stuff," Dawkins said. "I don't allow that stuff to creep into who I am because I know everybody has their opinion and they can have their own opinions. But I know the facts, and the fact is I can play this game. I can do what I need to do for my teammates.
"That's what I hold strong to – at the end of the day, that's what matters. What matters is what my coaches think and know, what my teammates know and what I know. That's what I put my trust in."
If that's what matters to Dawkins, then everything should be just fine. Head coach Andy Reid had the same assessment of Dawkins' game.
"Brian, just like all of us and I'm putting myself right in that mix, I thought Brian did a nice job," Reid said. "There were a couple of plays that he would like to have back. He came out and he told you that. I think that's the way that we all feel; that we all wish we had a couple of plays back that we could do a little bit different, but we're going to learn from those and get better at them."
Dawkins went on to say how important it was as a defensive back to learn early on how to have a short-term memory. But Dawkins has been an Eagle for 13 years, so he knew he'd be called on the carpet.
"Do you actually know where we are? This is Philadelphia," Dawkins said. "There are not too many people that are going to be cut slack. I understand that. That's why I don't make a big deal out of it because I know those same fans that are so-called questioning what it is I'm doing will be the same fans that are going to be hip-hip-hooraying when I grab a pick and take it to the house. That's just what the fan base is – they're going to speak boldly both ways. They're going to speak boldly when you do something wrong and they're going to speak boldly when you do something right. That's just the nature of the fan base some of the time."
Dawkins said the criticism is one of downsides that come with his chosen profession.
"It's not the first time I've given up a couple of plays, it won't be the last time," Dawkins said. "It just comes with it. The thing about being in the secondary is that you have a short memory. You line up and play again, and that's what I do. If given the opportunity to go for an interception and I feel like I'm going to get it, I'm going to go for it. If I'm in bad position, I'm going to go to make the tackle. That's how you have to play as a defensive back and that's how I always do it for these guys."
If Dawkins has his druthers, that's how he'll keep doing it for the Eagles.
"I can get to where I need to be in enough time to make the plays I need to make without thinking about cheating too deep and putting my teammates in an awkward position," Dawkins said. "So I can still do what I need to do."
Dawkins said he's a much smarter player than he was when he was younger, but he doesn't need savvy to make up what he lacks, or more specifically what he doesn't lack, physically.
"I guess this is the age question today," Dawkins said. "I play the game the way I play the game. How I looked at film when I was 22 is 'This is the red formation or this is the I-backfield. I hope they don't throw the ball deep. Or I hope they don't play-action the ball and throw the ball deep because I'm probably going to bite on the play action fake.' That's how I looked at film. That's how I played the game.
"Now I recognize formations. I know where I need to be. Well, a lot of times I know where I need to be, sometimes I make mistakes. And I get there."