Ryan Hughes spent 12 years keeping SWOOP out of trouble. Maybe it was the other way around?
As SWOOP's manager and confidant, Hughes helped the Eagles' mascot keep its feathers clean while navigating everything from pyrotechnic displays to skydiving into Veterans Stadium to ziplining into Lincoln Financial Field to a whole host of other daredevil activities in between. But when Hughes' daughter, Sienna, was born, he needed to spread his wings to find something that would allow him to spend more time at home and not reining in SWOOP.
After growing up in Baltimore, going to school at the University of Delaware, and working for the Eagles for over a decade from 1999-2011, Hughes didn't anticipate leaving the Philadelphia area. But a chance meeting following the 2004 NFC Championship triumph over the Atlanta Falcons planted the seed for his career jump. Hughes is a wine enthusiast who fell in love with fermented grapes during a dinner with his sister's in-laws (who happen to be Giants fans but let's leave that aside for this story). Hughes started sampling different types of wine and built a collection.
While Eagles staff members celebrated the first trip to the Super Bowl in a quarter century with fans at Chickie's and Pete's on Packer Avenue near Lincoln Financial Field, Hughes was introduced to Erik Ackerman, an executive in the wine industry from California. Ackerman's older brother grew up as a big fan of Ron Jaworski when the quarterback played for the Los Angeles Rams. When the Eagles acquired Jaws in a trade, they also added the Ackermans as fans. Hughes and Ackerman kept in touch over the years. Hughes traveled to California to learn more about the wine business from an insider's perspective. Ackerman pitched Hughes on the idea of signing with a new team, and after several years the time was right. Ackerman provided Hughes and his family a soft landing when they arrived on the West Coast as Hughes went from managing SWOOP to overseeing the sales teams for two different wine estates.
"It was more nerve-wracking than hard. When you move 3,000 miles away, you have it all pretty much planned out. It was a year's worth of planning," Hughes said. "It's not easy, but if you plan enough, if you take the time, but if you had to do it on a whim? Goodness, I couldn't imagine."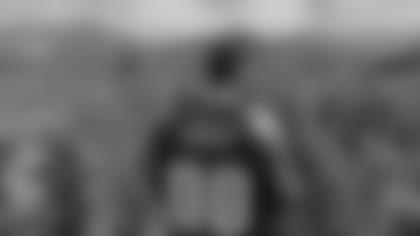 Following the Birds outside of Philadelphia wasn't as easy 10 years ago. The Eagles' social media channels were in its infant stages, and there was no Eagles app sending breaking news notifications every time something important happened. There was no streaming option on TV, so unless it was a national game, Hughes had to find a bar to watch his favorite team. Fortunately, Napa is home to plenty of transplants from all over the country – except for Cowboys fans, which Hughes notes, "I'm totally cool with."
"When you're wearing Eagles gear, you'll get a 'Go Birds!'" Hughes said of the vibe in California. "I loved connecting with the fans when working with SWOOP. That was a lot of fun because of the passion they brought. And they'd invite SWOOP to be a part of the biggest moments of their lives – weddings, birthday parties, anniversaries. The energy from the fans was something that you can't explain."
The Eagles' 2004 Super Bowl appearance paved the road for Hughes' career transition. But it was the previous Super Bowl appearance that turned Napa Valley into Broad and Pattison on the West Coast, all because of Eagles Hall of Fame Head Coach Dick Vermeil. Hughes works in Vermeil's hometown of Calistoga, California. Whenever Hughes is sporting his Eagles gear, everyone assumes that he's either family or friends with Coach.
"People who grew up there or were around for the 1980 Super Bowl between the Eagles and the Raiders say Napa was torn because of Coach Vermeil," Hughes said. "There's a generational connection to the Eagles here in Napa Valley."
There might be close to 3,000 miles separating Hughes from his former home, but the cherished memories – and probably some of SWOOP's feathers – are still with him.
"I always said I was going to go from one passion to another. I wasn't going to leave the Eagles to go punch a clock somewhere," Hughes said.