(NOTE: This story was originally posted prior to the Eagles' Salute to Service game against the Dallas Cowboys. It is being reposted in honor of Veterans Day.)
It has been nearly 20 years since the tragic events of September 11, 2001 took place. Yet, the ripple effects of that unfortunate day are still felt now.
Nearly 3,000 people lost their lives that day while millions of viewers sat in front of their televisions in awe, shock, and horror as they witnessed some of those innocent people perish right before their very eyes in real time.
It left an indelible mark on everyone alive to see it.
In the immediate aftermath, a renewed sense of pride and patriotism permeated the United States that spurred thousands to enlist in the military to defend the land so that something like what took place on that infamous day would never happen again.
Among the brave men and women to sign up to serve the country were a pair of ardent Eagles fans named Jason Jones and Robin Towns.
A native of Orwigsburg, Pennsylvania, Jason watched the events, immediately found his purpose in life, and signed up for the United States Army. He eventually became a captain with many honors to his name.
Robin, an Eagles fan surrounded by Washington fans in his native Portsmouth, Virginia, had already served in the Army for 16 years and collected several honors along the way before being honorably discharged. However, after September 11, 2001, he felt it was his duty to return to the Armed Forces through the Army National Guard, where he became a decorated military police officer.
Unfortunately, neither man is alive today to share their stories, as both died in the line of duty. Jason died on June 2, 2014 in Jalalabad, Afghanistan due to wounds he received from small-arms fire. Robin died on October 24, 2007 after his vehicle was struck by an improvised explosive device while on patrol in Baiji, Iraq.
They both left behind wives, Amy Jones and Sheila Towns, and a slew of family members who are still healing from their deaths, but they take the utmost pride in carrying on their respective legacies. Their favorite football team will do the same on November 1. With the help of the Tragedy Assistance Program for Survivors (TAPS), the Eagles' helmets will feature a decal honoring both Jason and Robin when they host the Dallas Cowboys for an important NFC East showdown.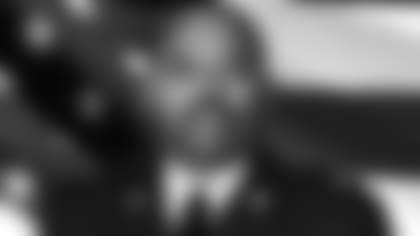 SFC Robin Towns grew up in Washington Football Team territory, but had no problem sporting his Eagles gear around family and friends.
It is merely a minor gesture compared to the sacrifices both of them made to serve our country.
To be honored on such a large scale is something Jason would have probably shied away from when he was alive. According to his wife Amy, Jason was exceptional at almost everything he set his mind to, but his humility prevented him from calling attention to any of it.
"That's just the kind of guy he was, but it wasn't in a showy way," she said. "He was just like this quiet professional. You would never know how talented he was or all of the great things he had done or awards he had gotten because that wasn't him."
"He was just this modest, down-to-earth guy who was just really talented and really smart and also really funny at the same time," she added.
Jason graduated from West Point sixth in his class with a degree in Nuclear Engineering and earned a slew of awards during his military career including a Purple Heart, two Bronze Star Medals, and a Meritorious Service Medal, just to name a few.
Despite having plenty of conversation pieces to his name, all Jason wanted to talk about was his beloved Eagles, and they were a frequent topic of conversation between him and Amy.
Amy is no stranger to Eagles fandom. Her father became a Season Ticket Member in 1975 and passed down his fandom to his children. Fall Sundays in Amy's household consisted mostly of two things: church and Eagles football.
Amy never thought she would meet someone who was as fanatical about the Eagles as her father and brother. She was proven wrong when she met Jason in 2009.
Jason had just finished a year-long deployment in Iraq and returned to Philadelphia to watch the Army-Navy game at Lincoln Financial Field. His sister just so happened to be attending medical school with Amy, and the trio met at a local bar to hang out.
Wearing a bright red Phillies cap backward, Jason introduced himself to Amy and the two instantly connected. What ensued was a series of conversations over the phone that went on for hours. Although Jason was stationed at Fort Bragg in North Carolina and Amy was attending medical school in Philadelphia, they made efforts to take long drives to see each multiple times per month.
"(Jason) was light and funny and warm and welcoming and there was something about him that I was just instantly drawn to," Amy said.
Their bond steadily blossomed and in June 2013 they got married at West Point.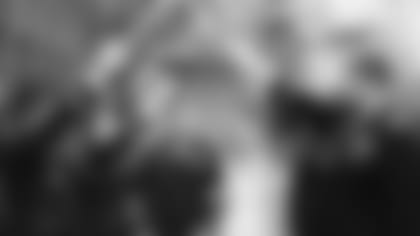 CPT Jason Jones and his wife, Amy, were married at West Point. He passed away just before their first anniversary.
"I just never met someone like him in terms of integrity and morality," Amy said of Jason.
"He did the right thing when no one was looking, which is such an incredible gift to have," she later added.
Unfortunately, Jason lost his life in the line of duty just two weeks shy of their first wedding anniversary. Nearly four years later, his beloved Eagles won the Super Bowl, making for a bittersweet moment for the wife he left behind.
"The whole time we were thinking that Jason should be here to see this," she said.
Shelia shared the same feeling about her late husband Robin, who was a loud and proud Eagles fan despite growing up around people who cheered for the rival team in Washington.
Sheila was among those cheering for the Eagles' rivals to the south. The youngest of five girls, Sheila's childhood included frequent trips to Robert F. Kennedy Memorial Stadium to see the Washington Football Team play.
Robin's father also cheered for Washington, but Robin chose not to follow in his footsteps. He did, however, follow his father's path to the military immediately after graduating from Manor High School in Portsmouth in 1973.
Robin enlisted in the Army as a Telecommunication Center Specialist and completed tours in Germany, Korea, and Hawaii. While in Korea, he received the Meritorious Service Medal, the highest honor he ever received in the military.
When he returned to the Armed Forces, he became a member of the District of Columbia Army National Guard and eventually became a Criminal Investigation Detachment Special Agent. Before his untimely death, he had risen to Sergeant First Class and earned a Bronze Star, a Purple Heart, and many other awards along the way.
While Robin was proud of his many military accolades, he was just as proud to wear his Eagles jersey while working the grill at family barbecues. While it drew the ire of the many fans of the rival team in attendance, Robin's mastery of the grill – specifically his chicken, ribs, and gumbo – quelled any tension there may have been.
But Robin's cooking was only a small part of what made Sheila love him as much as she did. Robin was also smart, compassionate, and very loving of Sheila and their blended family of six children.
Both Robin and Sheila were previously married and divorced. Sheila had prayed that the next man to enter her life would be a devout man of faith. Then by happenstance, Robin walked into the post office she worked at in Merrifield, Virginia.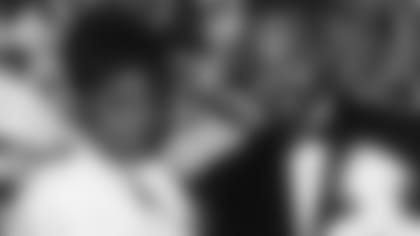 SFC Towns was a devoted husband to Sheila and wonderful father to their six children.
Robin, a religious father of four, took one look at Sheila, a mother of two, and immediately asked one of her coworkers for her name. Robin got Sheila's name and struck up a conversation that ended with him asking her on a date.
Sheila initially denied Robin's request for a date, but still gave him her phone number. Phone conversations eventually turned into a date. That date eventually led to a long and fruitful marriage. For Sheila, Robin was the answer to her prayers.
"(Robin) was a very sensitive person, but very caring and concerned, very loving, very supportive," Sheila said. "He loved his children. He was there for his children. He was there for my son. He was there for my daughter."
Robin and Sheila's children learned from Robin's example and even his footsteps into the military and law enforcement, just like he did back in 1973.
"He was like my knight in shining armor," Sheila said on the eve of the anniversary of his death. "Sometimes it gets difficult to talk about it, but it hurts that he's not here with me and even though it's been 14 years. I still miss him."
The pain of losing their husbands will never quite fully heal for Amy and Sheila, but both of them being honored by their favorite football team will help, even if only a little.
Tears will be shed, memories will be conjured, but the legacies of a pair of heroes who stepped forward to defend our country after one of its darkest days will be placed high atop a pedestal, which is where they belong.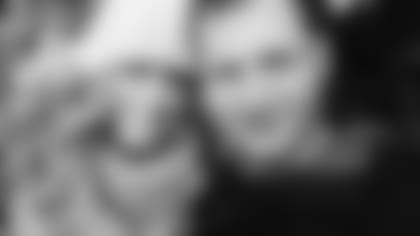 CPT Jones and Amy met in Philadelphia and cheered on the Eagles at Lincoln Financial Field. Amy couldn't believe she would meet a bigger fan than her.