The first thing Tanner McKee did when he woke up from surgery was make a throwing motion with his right arm. Then, he looked at his mom Layna and said, "We are all good." His journey with cancer started well before he woke up in that hospital bed with a smile on his face, knowing that he was "all good."
In June of 2016, Layna noticed a large mole on her son's forehead that had been growing and changing. An afterthought turned into a concern for Layna, triggering her to take Tanner to the dermatologist to have it checked out.
"Naturally, I feel like I have a lot of moles on my body, so I did not think it was a big deal," McKee said.
The story quickly changed for Tanner and his family.
Tanner had multiple moles biopsied by his dermatologist. All his moles came back negative – except the one on his forehead. The 16-year-old high school quarterback now faced a harsh reality – he had melanoma.
"At the time, I had no idea what that meant," McKee said. "I could tell my mom was nervous when she told me about the diagnosis."
Melanoma is the most serious form of skin cancer that develops in the cells that give your skin its color. The cancer can spread to the organs, sometimes becoming deadly.
Melanoma is something that runs in the McKee family. Earl McKee, Tanner's great-grandfather, lost his battle with the disease in his early 60s.
"That added an element of seriousness to the situation," said Tanner's dad, Jeremie. "It helped us expedite his treatment and do everything necessary to treat it."
The McKee family turned their trust over to Dr. Maki Yamamoto at UC Irvine Medical Center in Orange, California.
The oncologist was aggressive with her approach, making sure that she removed everything she could. Dr. Yamamoto also took out two lymph nodes from Tanner's neck to ensure that the cancer did not spread. If melanoma were to spread to the organs, it would travel through those lymph nodes.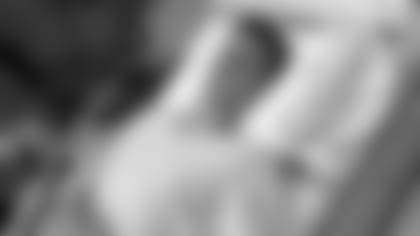 Through his faith and support from his family and doctors, Tanner stayed positive throughout the whole situation.
"The best thing I could do was lean on my faith and trust the doctors," McKee said. "My dad said a blessing that made us feel confident that we were doing the right thing."
However, there was one thing that had Tanner and his family a little on edge.
There was a nerve right next to one of the lymph nodes that would be removed from Tanner's neck. That nerve controlled his right arm, the arm that Tanner throws the football with. If the nerve were nicked, it could have altered the use of Tanner's throwing arm and put a wrench in his football career.
McKee and his parents had to sign a waiver that made them aware of the ramifications if the nerve were to be damaged in surgery.
"That ratcheted up the intensity and the nerves for the surgery," Jeremie said.
As we know from McKee's strong college career at Stanford and journey to the NFL, his throwing arm is "all good."
It was thanks to the precise ability of Dr. Yamamoto that Tanner was able to perfect his throwing motion when he woke up from surgery.
Tanner's margins were clear, and he has been cancer-free ever since.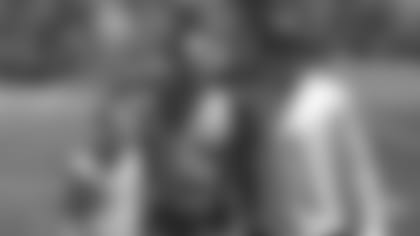 The Corona, California native was left with a scar on his forehead, just below his hairline.
That scar is a symbol of Tanner's story.
"I tell him, every time you look in the mirror, you are going to see that scar on your forehead," Jeremie said. "I wanted it to be a reminder to him that God, his family, and everybody that knows him has his back and supports him, and that he is so blessed to be able to do the things that he loves."
For a family rooted in faith, this experience was a blessing in disguise.
"My parents, my family, and my faith is what motivated me," McKee said.
The McKee family became closer than ever throughout Tanner's journey. They prayed together every day and held pep talks to stay positive.
Having that positive mindset and wanting to get back on the field as quickly as possible also motivated Tanner and his family.
"We were all Team Tanner," Jeremie said. "We were all in this together, even though he was the individual going through it."
For Tanner, his road to recovery and sustained good health is a continuous process.
Whenever he is not wearing a helmet, you will see him in a bucket hat or a long-sleeved shirt.
"It is all about being smart," McKee said. "I wear sunscreen and hats because I have to be cautious of the sun."
Tanner was known throughout high school and college for being the bucket hat guy.
Coaches, scouts, and media members thought that Tanner was trying to start a trend, that was until they found out about his battle with melanoma.
The 23-year-old participated in the 2017 Elite 11 competition, a contest where the best high school quarterbacks compete on the West Coast to see which passer ranks supreme. The coaches consist of former and current college and professional quarterbacks, some of whom are Elite 11 alumni.
Before picking the 11 signal callers who would move onto the finals, the field was slowly whittled down from 24. During that process, McKee represented his school by wearing a Centennial High School bucket hat.
Each member of the competition received Elite 11 gear, but the hat that completed McKee's signature look was not included.
Brian Stumpf, president of Elite 11, was made aware of Tanner's story. Instead of just giving Tanner a branded bucket hat, he gave every quarterback in the competition one.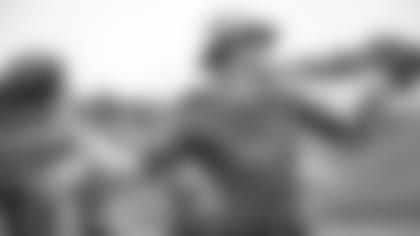 Tanner went from competing in Elite 11 to playing at Stanford to being drafted by the Eagles.
It is all a testament to what he overcame as a high school sophomore, trying to put himself in the best position to get scholarship offers from Division I football programs. The positive attitude he displayed throughout his battle with melanoma and how well he takes care of his skin now, shows just who Tanner McKee is.
"Words do not do justice to how proud we are of him," Jeremie said. "He has been gifted with the ability to handle adversity and not make excuses. He is a great football player, but an even better person." – Written by Owen Boyle