The Eagles continued their busy offseason Saturday, signing wide receiver Ifeanyi Momah to a three-year contract. Momah, 23, had his final season at Boston College cut short when he suffered a torn ACL in the season opener – a game in which he had eight catches for a career-high 157 yards.
Unfortunately, Momah, 6-7, 239, was denied an additional year of eligibility by the NCAA and went undrafted last April without having fully recovered from the injury. Momah finished his collegiate career with 39 catches for 629 yards and six touchdowns.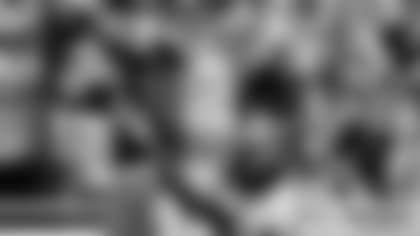 A native of Greenlawn, NY, Momah earned first-team All-State Class B honors as a senior at Elqood-John H. Glenn High School. The athletic Momah was so versatile that he occasionally played defensive end for Boston College as a junior.
Momah becomes the 13th wide receiver on the Eagles roster.