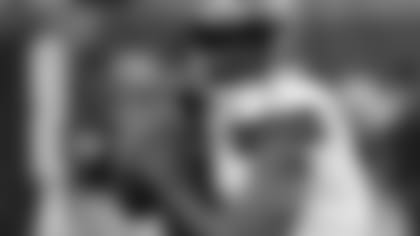 The Eagles tweaked the roster on Monday signing quarterback Thad Lewis to the active roster and tight end Chris Pantale to the practice squad. To make room for the new Eagles, the team released quarterback Stephen Morris and tight end Connor Hamlett.
The 27-year-old Lewis reunites with offensive coordinator Pat Shurmur in Philadelphia. A former 2010 rookie free agent signing of the St. Louis Rams out of Duke, Lewis was claimed off waivers by the Cleveland Browns in his rookie season and made his first career start in 2012 against the Pittsburgh Steelers. Lewis was 22-of-32 for 204 yards with a touchdown and an interception.
In the 2013 offseason, Lewis (6-2, 220 pounds) was signed by the Lions and then traded to Buffalo where he went 2-3 in five games as a starter with both wins coming against Miami.
Last season, Lewis joined Houston late in the season after a season-ending injury to Ryan Mallett.
The Miami native was a four-year starter at Duke where he threw for 10,065 passing yards and 67 touchdowns during his college career.
Chris Pantale spent the 2015 preseason with the Chicago Bears after being claimed off waivers by the team in May. Prior to joining the Bears, Pantale was with the New York Jets where he appeared in the final five regular season contests for the Jets in 2014, mostly on special teams, after spending a majority of last season and most of the 2013 season on New York's practice squad.
The Wayne, New Jersey native appeared in 45 games with 43 starts during his collegiate career at Boston College, grabbing 98 receptions for 986 yards (10.1 yards per catch) and seven touchdowns.