Signed LB Kyron Johnson to the practice squad
Johnson was a sixth-round pick in 2022 by the Eagles. He played in 16 regular-season games, spending most of his time on special teams. Johnson recorded two tackles on special teams in the first preseason game against the Ravens. He missed the final two games after undergoing an appendectomy.
He was signed to the practice squad on August 30 following final roster cuts but released on September 4.
TE Brady Russell signed by the Seattle Seahawks
The spot for Johnson opened after Russell was signed to the Seahawks' active roster after spending the last three weeks on the Eagles' practice squad.
The undrafted rookie was a strong run and pass blocker in five college seasons at Colorado. In 2021, he became the first tight end in Colorado history to lead the team in both catches (25) and yards (307) in 15 years. He had a 22-yard touchdown in the preseason game versus the Browns. – Written by Owen Boyle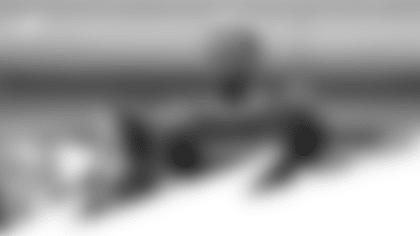 Exercise Clinic
October 4, 2023 | 6:00PM -7:30PM | Lincoln Financial Field
$50 Registration plus fees
Ages 14+