Punter Braden Mann was signed to the Eagles' practice squad on September 18 and has settled in quickly thanks to his familiarity with Jake Elliott and knowing what it takes to punt in the Northeast.
"Everyone has been super welcoming," Mann said. "I know Jake Elliott and met Tyler Brown (special teams assistant) before, so it is good to have people here that I know."
Mann was a sixth-round pick in the 2020 NFL Draft and spent three years with the New York Jets. Mann was with the Steelers in Training Camp and preseason but was released before the start of the regular season.
He was signed after a successful workout a few weeks ago with the team. Mann was sitting on a plane, on his way to another workout when he received the call that he would be coming to Philadelphia.
"I was working out and kicking every day to stay ready for an opportunity like this," Mann said.
"We liked his punts and holds when he was here," said Head Coach Nick Sirianni. "We were confident in the decision for that to happen now."
The 25-year-old has averaged 45.4 yards per punt (39.4 net) over his first three seasons. Mann's best season came in 2022. He registered career highs in total punt yardage (3,889), yards per punt (46.9), punt net yards (3,386), punts inside the opponent's 20-yard line (27), and the longest punt of his career (72 yards). He was also awarded AFC Special Teams Player of the Week in Week 2 last season.
"He has done it in this league for a few years," said Special Teams Coordinator Michael Clay. "I am very excited to get to work with him both as a punter and a holder."
Two factors gave Mann an advantage coming into the building as the Eagles looked to improve their punting game.
First, he is familiar with Elliott, who has been the team's kicker for the last seven seasons.
Mann and Elliott have worked out together during the summer on numerous occasions. They both would attend kicking workouts with other NFL kickers, punters, and long snappers.
"During the offseason, a lot of guys get together," Elliott said. "We are familiar with each other and have been around each other before. It is nice to have that familiarity."
Mann held for Elliott on a few occasions during those offseason workouts.
"The transition is easier having worked with him," Mann said. "It is not just about the holding; it is about having a relationship with the guys and being able to easily talk about stuff we need to fix or clean up."
Second, he knows what it is like to punt in the Northeast.
Having spent three seasons punting at MetLife Stadium, one of the more difficult environments to punt in per Clay, made Mann a target for the front office and coaching staff.
"It is nice knowing that he is not coming from a different climate," Clay said. "It is tough to punt in the Northeast during the winter. It allows him to understand what he has to go through outside of if you are punting inside a dome or on the West Coast."
Punting on the East Coast, especially around the Philadelphia area, comes with unpredictable weather and wind.
Mann's experience punting in New York and environments like Buffalo and New England provides him and the coaches comfort with this quick transition.
"I am pretty familiar with the Northeast at this point," said a chuckling Mann. "It is good, definitely an advantage. Going into a game knowing what I am going to get rather than being surprised by it will be good."
This is not the first time the organization has brought in a new punter during the season.
Last year, following Arryn Siposs' ankle injury in Week 14, the team signed Brett Kern as a replacement while Siposs recovered.
"Unfortunately, or fortunately, this is not our first time having to do it in season, so we are well-versed," Clay said. "Having Braden in, we understand the whole process. Hopefully, this change will be as seamless as possible." – Written by Owen Boyle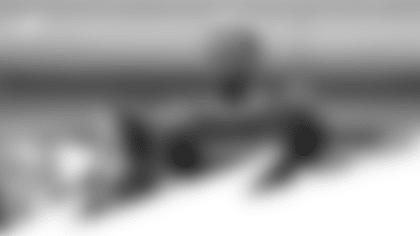 Exercise Clinic
October 4, 2023 | 6:00PM -7:30PM | Lincoln Financial Field
$50 Registration plus fees
Ages 14+