In America, 350,000 people experience sudden cardiac arrest each year. Sudden cardiac arrest (SCA) is a life-threatening emergency that can become fatal if not treated immediately. Along with Penn Medicine and Independence Blue Cross, the Eagles have announced a partnership with Penn Medicine's mobile CPR training unit.   
"We are sure, that with the support of the Eagles and the prominence of that logo in the community, we can interest people in beginning to learn how to do CPR," said Dr. Richard Snyder, EVP of Facilitated Health Networks for Independence Blue Cross.    
The mobile CPR training unit was first introduced in 2012, but it took a back seat during the COVID-19 pandemic. Now, the unit is back thanks to support from the Eagles and Independence Blue Cross. The unit will travel around the City of Philadelphia to teach the community the proper way to perform CPR. The original project resulted in thousands of individuals being trained.  
On August 22, the Eagles hosted Penn Medicine and Independence Blue Cross for an unveiling of the CPR van and an announcement of the coalition.   
"This partnership will take CPR education and training into our community," Eagles President Don Smolenski said. "It only takes a few hours to become certified, but it can be a life-saving exercise."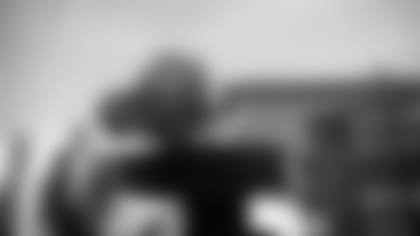 Shortly after the incident where Buffalo Bills safety Damar Hamlin suffered a sudden cardiac arrest during a game in Cincinnati, Smolenski was contacted by Kevin Mahoney, the CEO of the University of Pennsylvania's Health System, with a simple goal in mind – Help save lives by reactivating a mobile CPR training unit.   
Along with Hamlin, there have been many sudden cardiac arrests in athletics, especially youth sports. According to NFL Player Health & Safety, sports-related sudden cardiac arrests account for nearly 40 percent of SCAs among people under the age of 18, posing a direct threat to young athletes.  
"We want to rejuvenate the program, knowing that Damar Hamlin and more recent news about sudden death in athletics has become more prominent," Snyder said.  
Hamlin survived his cardiac event with the help of on-site trainers and medical staff. Not everyone who suffers a sudden cardiac arrest has the luxury of having those trained professionals by their side to save their lives. The goal is to have people receive proper CPR training for instances where there might not be immediate medical professionals available.   
Jaclyn McGlone and Anthony Radico, Eagles fans who are sudden cardiac arrest survivors, are alive today because of helpful bystanders who were CPR trained.  
McGlone suffered her arrest nine years ago when she was coaching youth soccer. Due to the quick response of bystanders on the field that were flagged down by the girls on her team, she was given every opportunity for survival. McGlone was accompanied by her two children, Teegan and Jason, who are big reasons why she is thankful for the Eagles' support and a big promoter of the mobile CPR unit.   
"Full recovery means to me being able to have a wonderful family," McGlone said. "I am very thankful to be able to share them with you today."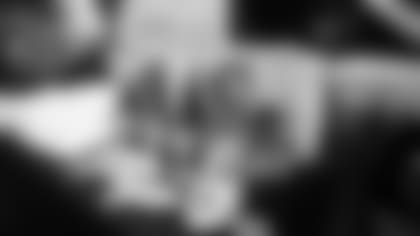 Ten years ago, Radico experienced his sudden cardiac arrest at a local gym. The former Radnor police officer was helped by a gym-goer who happened to be a physical therapist with proper CPR training.   
Amanda Beal, Radico's rescuer, accompanied the survivors from today's announcement. Beal performed CPR on Radico for nearly 10 minutes which helped start the life-saving procedure.    
"You can save someone's life," Radico said. "Even if you don't think you can, you can."  
These two are just a few examples of how becoming CPR trained and/or certified can change someone's life for the better.  
Following the announcement, two youth football teams, the Ridley Raiders and Prospect Park Termites, participated in on-site CPR training by representatives from the mobile CPR training unit.   
"Two hands on the chest, performing CPR, saves lives," said Dr. Benjamin Abella, Director of the Center for Resuscitation Science at Penn. "We look forward to years of active work in the community, spreading the knowledge of CPR, and the knowledge of defibrillators."