Another day, another contract extension for a core member of the Philadelphia Eagles.
And, hopefully soon, another epic speech.
The Eagles agreed to terms with Jason Kelce, the NFL's top center, on a one-year contract extension through 2021 on Saturday morning. This outstanding announcement comes after extending defensive end Brandon Graham for three more years on Friday.
The 31-year-old Kelce was named first-team All-Pro by The Associated Press in each of the past two seasons. Pro Football Focus rated the uber-athletic Kelce as the league's best center in 2018, and third-best offensive lineman overall. Kelce surrendered just one sack on the year as the Eagles' offense ranked third in the league in points per game over the final seven weeks to earn a playoff spot.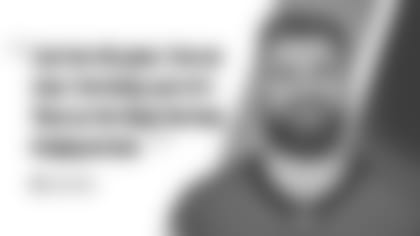 A two-time Pro Bowl selection, Kelce anchored the Eagles' Super Bowl-winning offensive line in 2017, a unit that helped the team rank tied for third in the NFL in points scored, third in rushing yards, and seventh in total offense. The Eagles' O-line was named the best in the league at the annual NFL Honors ceremony.
Kelce has started all 116 career regular-season and playoff games in his career since he was drafted in the sixth round by the Eagles in 2011, one of the best value selections in franchise history. Incredibly durable, he's suited up for 73 straight regular-season games which is the second-longest active streak among all NFL centers. Kelce's played at least 1,000 snaps in each of the past four campaigns and five of the last six overall.
Highly respected in the locker room, Kelce was a team captain in 2018 and voted by his teammates as the recipient of the Ed Block Courage Award in 2013.
Of course, Kelce will forever be remembered by Eagles everywhere for his iconic speech on the steps of the Philadelphia Museum of Art at the Parade of Champions a year ago. Dressed from head to toe in a Mummers costume, Kelce channeled the underdog theme and listed everything that the team overcame to deliver the first Lombardi Trophy to Philadelphia.