With the start of a new NFL season also comes the start of the fantasy football year. Here at PhiladelphiaEagles.com, we've helped you decide on a fantasy team name with some Eagles-centric suggestions, but the next big step is to assemble a roster.
A number of current Eagles figure to put up huge fantasy numbers this season, but who would make the all-time Eagles fantasy football team? Based on single-season performances, here's one possible lineup for the ultimate Eagles fantasy football team …
Quarterback: Donovan McNabb (2004)
When it comes to fantasy football, there are often two traits that separate the top quarterbacks from the rest of the pack - ball security and the added bonus of rushing yards. Interceptions and fumbles can lead to poor fantasy numbers from your quarterback and rushing yards and touchdowns can serve as a nice boost on days where the passing numbers aren't quite where you'd like them to be. McNabb was tremendous in 2004, throwing for 3,875 yards, 31 touchdowns and just eight interceptions. He also rushed for 220 yards and three more scores.
The greatest challenge to McNabb's starting spot on this team is 2010 Michael Vick. After stepping in for an injured Kevin Kolb, Vick threw for over 3,000 yards with a 21:6 touchdown-to-interception ratio. He also added 676 rushing yards and nine scores on the ground. Vick's 2010 performance on the road against Washington remains one of the single greatest fantasy performances of all time.
Running Back 1: LeSean McCoy (2013)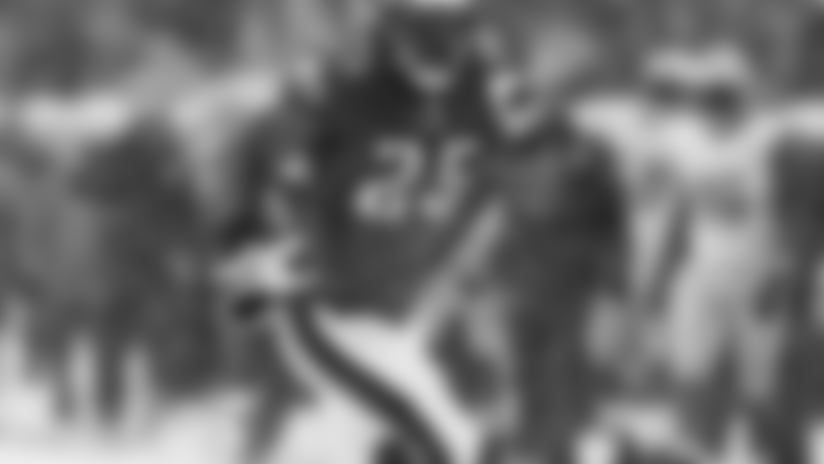 The pairing of LeSean McCoy and head coach Chip Kelly proved to be a duo made in fantasy heaven in 2013. McCoy set the Eagles' single-season rushing record with his 1,607 yards, and his Snow Bowl performance against Detroit made all of his fantasy owners very, very pleased. Thanks to a strong offensive line and the fact that opposing defenses need to account for all of the other Eagles weapons, McCoy figures to be a first-overall pick candidate in most fantasy drafts this season.
Running Back 2: Steve Van Buren (1949)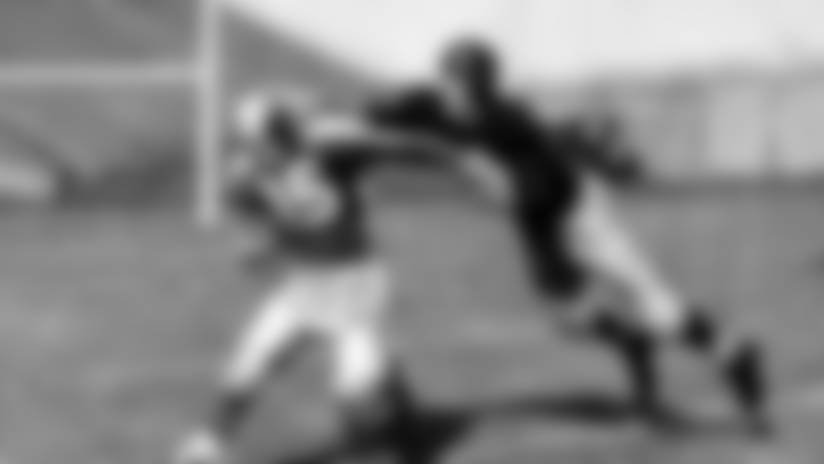 In 1949, Steve Van Buren rushed for 1,146 yards and 11 touchdowns, both of which led the league. Van Buren was an offensive threat ahead of his time, and he was a workhorse for the Eagles, touching the ball a league-high 279 times. Had fantasy football, or even the Internet for that matter, been around in 1949, Van Buren would have been even more of a superstar.
Wide Receiver 1: Terrell Owens (2004)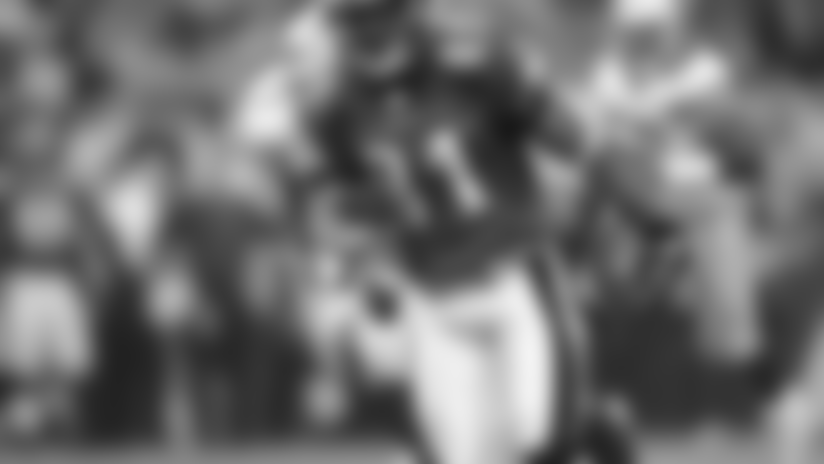 Terrell Owens only played in 14 regular season games for the Eagles in 2004, but that was time enough to produce one of the most prolific seasons in Eagles receiving history. Owens secured 77 catches for an even 1,200 yards and averaged a touchdown per game. His time in Philadelphia was short-lived, but Owens' 2004 performance is surely one of the greatest in Eagles history.
Wide Receiver 2: Mike Quick (1983)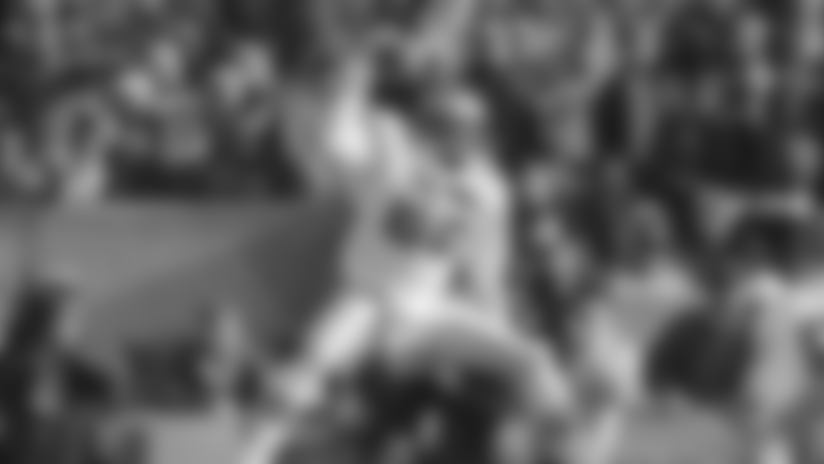 Mike Quick was a dynamic, big-play threat for the Eagles in 1983. He set a single-season record with 1,409 yards, and even more amazingly, he did so on just 69 receptions. Quick averaged 20.4 yards per catch and found the end zone 13 times.
Flex: Brian Westbrook (2007)
Brian Westbrook will go down as one of the most versatile players in Eagles history, and that was never more apparent than in 2007, when he touched the ball 368 times for 2,104 yards from scrimmage and 12 total touchdowns. His 140.3 total yards per game is the highest single-season mark in franchise history, as are his 90 receptions.
Tight End: Keith Jackson (1988)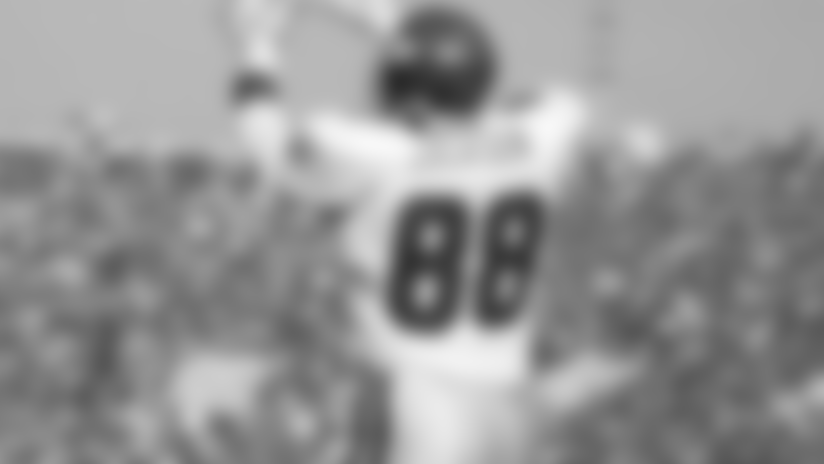 Eagles Hall of Fame tight end Pete Retzlaff holds most of the team's career tight end records, but Jackson's 1988 campaign is the best season that any Eagles tight end has ever had. Jackson caught 81 passes for 869 yards and six touchdowns, and his 81 receptions are tied for the fifth most by any Eagle in a single season.
Defense: Gang Green (1991)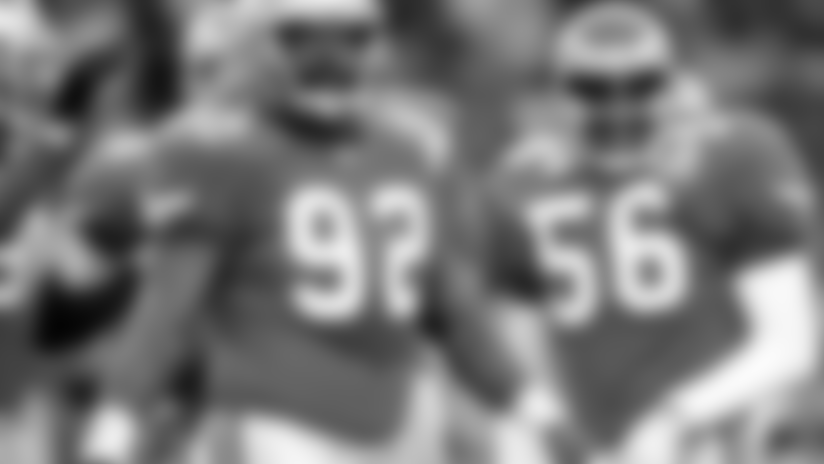 Reggie White, Jerome Brown, Clyde Simmons, Seth Joyner, Eric Allen - what more has to be said? The 1991 Eagles defensive unit is perhaps the most dominant the NFL has ever seen, ranking first in the league in rushing yards allowed, passing yards allowed and total yards allowed as well as also finishing tied for first in sacks. This fearsome unit is the clear choice for the Eagles' fantasy defense.
Kicker: David Akers (2008)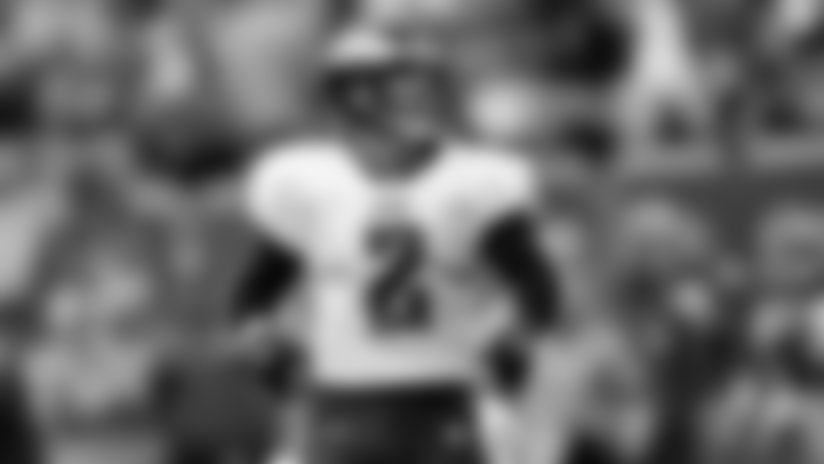 In 2008, David Akers set the Eagles' single-season scoring record with 144 points, connecting on 33 of his 40 field goal attempts as well as on all 45 of his extra point tries. His 33 made field goals are the most ever by an Eagle.