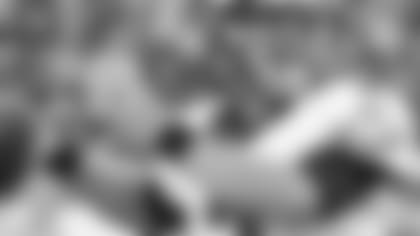 On Friday afternoon, the Eagles announced that they have agreed to trade quarterback Matt Barkley to the Arizona Cardinals in exchange for a conditional seventh-round pick in the 2016 NFL Draft.
A former fourth-round pick in the 2013 draft, Barkley came to the Eagles after an illustrious career at USC. He finished his college career as the all-time leading passer in Pac-12 Conference and USC history, throwing for over 12,000 yards and tossing 116 touchdowns.
Barkley didn't see much time on the field during the regular season, though he did appear in three games off the bench in 2013. In those three appearances, Barkley completed 60 percent of his passes for 300 yards. He spent the first half of the Eagles' 2014 season inactive before serving as Mark Sanchez's backup for the final eight games. 
In four 2015 preseason games, Barkley led the Eagles with 351 passing yards, completing 27 of his 52 pass attempts.
The trade is the first of a series of roster moves that have to be made by Saturday's 4:00PM deadline, as all NFL rosters need to be trimmed to 53 players. For a full list of Eagles trades, click here.