Thanksgiving is traditionally a time for good fellowship, warm feelings and happy reunions with old friends.
Then there was Thanksgiving Day, 1989, in Dallas.
That's when the Eagles and Dallas Cowboys met at Texas Stadium and the Eagles greeted former teammate Luis Zendejas with a blindside hit that left the kicker down and dazed on the artificial turf. It is one more chapter in the colorful Eagles-Cowboys rivalry. Most folks refer to it as The Bounty Bowl.
On its face, it didn't seem like much of a game. The Eagles were a good team, the defending NFC East champs under coach Buddy Ryan. The Cowboys were destined to win only one game that season for rookie head coach Jimmy Johnson.
In the days leading up to the game, a story circulated in Dallas that Zendejas had received an ominous phone call from Eagles special teams coach Al Roberts. According to Zendejas, Roberts told him that Ryan had instructed his players to go after their former teammate. There was even a claim that Ryan offered a reward, "a bounty," to any player who took out the kicker.
It seemed far-fetched. Zendejas wasn't with the Eagles that long - just 20 games - but he did say some critical things about Ryan after his release earlier that season. Zendejas was upset that Ryan didn't tell him face to face but instead had Roberts deliver the bad news. Zendejas felt it was classless on Ryan's part and said so. Maybe Ryan didn't appreciate being called out that way. The details remain murky.
This much is clear. During the Thanksgiving Day game, a rookie linebacker named Jessie Small, laid out the 5-foot-9, 200-pound Zendejas. He had just kicked off and out of nowhere came Small, a second-round draft pick relegated to special teams duty. The 6-foot-2, 220-pound Small hit Zendejas and sent him flying. The kicker was shaken up but not seriously hurt.
The game itself was non-competitive. The Eagles won 27-0 and it wasn't even that close. When it ended, Zendejas went off on several former teammates as they left the field. He accused them of being part of Ryan's plot, shouting "You know what you did."
I was standing a short distance away. I recall Keith Byars looking bewildered and saying, "Luis, I can't believe you. What are you talking about?"
Johnson was steaming at his post-game news conference. He clearly believed Ryan painted a bull's-eye on Zendejas. Asked if he confronted Ryan, Johnson replied: "I tried to talk to Buddy but he wouldn't stay on the field. He took his big, fat rear end up the tunnel to the locker room."
It was true Ryan left the field as soon as the game ended but he did that every week. He didn't believe in post-game hand shakes. Professional courtesy wasn't his thing.
When Ryan met the media the next day, he was asked about Johnson's comments. Ryan, who enjoyed a good spat, replied: "I've been on a diet and lost a few pounds. I thought I was looking good and (Johnson) goes and calls me fat. I resent that."
Asked if there was a bounty, Ryan said: "Who puts a bounty on a kicker?"
The story probably would have died right there except the two teams were scheduled to meet again two weeks later at Veterans Stadium. There was a big build up to the game, talk of a grudge match and revenge which was silly given the fact that the bumbling Cowboys couldn't get out of their own way. In the days leading up to the game, I was dispatched to Dallas to get its side of the story.
Johnson called me into his office and put on the film of the Thanksgiving game. He dialed up the kickoff in question.
On the film, you could see Small take a straight-line course to Zendejas. He actually ran right past Bill Bates, the Cowboys' best special teams player, to get to the kicker who never made a tackle in his entire career.
"Why would he do that," Johnson said referring to Small, "unless somebody told him to do it?"
I had to admit Johnson had a point.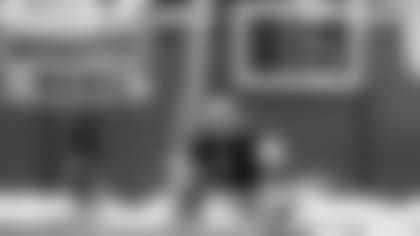 When the Eagles and Cowboys met December 10 at the Vet, there were several inches of snow in the stands. It was an invitation for the fans to pelt the visitors with snowballs which they did throughout the game. They aimed most of the snowballs at Johnson although they also targeted the players, equipment managers and anyone else on the sidelines. They also took aim on the CBS booth forcing broadcasters Verne Lundquist and Terry Bradshaw to dive for cover.
Owner Norman Braman called the fans' behavior a disgrace and ordered a ban on beer sales for the rest of the season (which was only two games).
But whenever Philly fans gather to discuss Eagles-Cowboys memories, they surely ask the question: Was there really a bounty on Luis Zendejas? Only Buddy Ryan knows for sure.
*An award-winning writer and producer, Ray Didinger was inducted into the Pro Football Hall of Fame in 1995. He has also won six Emmy Awards for his work as a writer and producer at NFL Films. The five-time Pennsylvania Sportswriter of the Year is a writer and analyst for Comcast SportsNet. Didinger will provide Eagles fans a unique historical perspective on the team throughout the season for PhiladelphiaEagles.com. You can read all of his Eagles History columns here. He is also the author of The New Eagles Encyclopedia. *