Where have you gone Tim Couch? Whatever became of Akili Smith? Cade McNown sightings anyone?
As the Eagles prepare to honor Donovan McNabb on Thursday night, it is worth looking back on that 1999 draft class. It shows just how hard it is to evaluate talent and how easy it is to be wrong.
Going into that draft, coaches and scouts were saying that quarterback class would rival the Class of 1983 which produced six first-round selections including three Hall of Famers (John Elway, Jim Kelly and Dan Marino), one other Super Bowl starter (Tony Eason) and a competent journeyman (Ken O'Brien).  Todd Blackledge of Penn State was the only bust.
That is still the best quarterback class of all time.  Maybe one day we will look back and say last year's class - Andrew Luck, Robert Griffin III, Russell Wilson and Ryan Tannehill – is in that discussion, but we will have to wait awhile on that one. The point is almost everyone agreed the Class of '99 was that good before the draft was even held.
Couch, the first pick, lasted five seasons in Cleveland, threw more interceptions (67) than touchdowns (64) and lost his job to Kelly Holcomb.
McNabb went second to the Eagles. He was their starter for 11 years and led the team to the Super Bowl in the 2004 season.
Smith went third to Cincinnati. He played just 22 games and was out of football by 2003.
Daunte Culpepper went 11th to Minnesota. He had a few good years but faded quickly. He finished his career with Detroit in 2009.
McNown went 12th to Chicago. He played two seasons with the Bears and went down with a shoulder injury. He was traded to Miami then to San Francisco but never took a snap with either team.
So much for the great class.
McNabb was the only one who lived up to the hype. Three of the five were total busts. How does such a thing happen? How can people who evaluate football players for a living be so wrong? Fans ask that question all the time.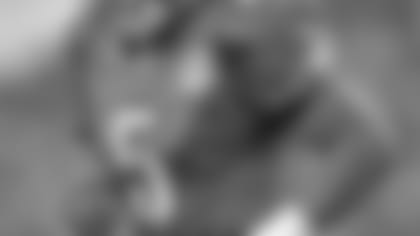 Trust me, it's easy to be wrong.  People still remind me that I had McNown rated as the best of the five quarterbacks. It looks ridiculous now, but it made perfect sense to me at the time. This week, I went back to my 1999 notes – yes, I save everything - to see what I was thinking.
Prior to the draft, I had the quarterbacks rated in the following order: 1. McNown, 2. Culpepper, 3. McNabb, 4. Couch, 5. Smith.
In the case of McNown, I made a common mistake:  I allowed myself to be seduced by his last few games. In his final regular season game at UCLA, he passed for 513 yards and five touchdowns against Miami. He was dazzling in that game, running and passing. He finished his college career with an MVP performance in the Senior Bowl.
Some scouts were concerned with his lack of size (6-feet, 210) and arm strength (average at best), but I believed McNown had the talent and makeup to be a star in the NFL. In my notes, I wrote: "With his mobility and accuracy, he is similar to Steve Young."
I was wrong, of course. The only similarity between McNown and Young is they are both left-handed. McNown is regarded as perhaps the biggest draft bust in Bears history. They couldn't wait to get him out of town and the people responsible for drafting him soon followed.
I wasn't as high on Couch and Smith as most people. I thought Couch was a product of the Kentucky system with its five receiver sets and short throws. I thought he would face a difficult transition to the NFL which requires more footwork and the ability to push the ball down the field. As for Smith, I questioned whether a guy who started only one season at Oregon after playing three years of minor league baseball was ready to line up at quarterback in the NFL.  As it turned out, he wasn't.
I rated Culpepper ahead of McNabb because he played in a pro-style offense in college, albeit at a lower level (Central Florida). With his size (6-foot-4, 245), strength and touch, he looked like a classic pocket passer. McNabb played in a sprint out offense where he only read half the field and, due to his running threat, faced mostly man coverage.  I thought it would take time to develop him as a conventional quarterback, especially in a West Coast offense.
In my notes, I wrote:  "Erratic passer with some bad (mechanical) habits."
So it is fair to say I was lukewarm on McNabb, although I had a conversation with Ernie Accorsi, general manager of the New York Giants, before the draft.  Accorsi believes pro football is a quarterback's game and built his teams accordingly. He drafted Elway, he drafted Bernie Kosar when he was GM in Cleveland and he made the trade for Eli Manning in New York.
Accorsi knows a quarterback when he sees one and he was high on McNabb. He stunned me by comparing McNabb to Roger Staubach. "He is like Staubach," he said. "He can do everything."
Accorsi related a story from the Scouting Combine.  He was in a restaurant one evening and a group of players were seated across the room.  All were college stars in town to take part in the combine testing.  They were from different schools and different conferences. Most had not met prior to that week.
"All through the meal I watched them," Accorsi said.
Hey, when you're a GM, you never stop scouting. And what did Accorsi see?
"McNabb ran the show," he said. "All the conversation, all the energy revolved around him. He just had a way about him. The other guys – and, remember, they're all big-timers themselves – deferred to him. He had that 'It' thing we talk about.  I thought, 'That's a quarterback.'"
I asked Accorsi – the man who drafted Elway and Kosar and would later bring Eli to New York – if he had the first pick of the Class of '99 quarterbacks which one would he take?  He didn't hesitate for a second.
"I'd take McNabb," he said. "Who would you take?"
"You'd be wrong," Accorsi said.
He was right and so were the Eagles when they selected McNabb.
On Thursday, the team will retire McNabb's jersey No. 5.
I wonder where Cade McNown will be that night?
An award-winning writer and producer, Ray Didinger was inducted into the Pro Football Hall of Fame in 1995. He has also won six Emmy Awards for his work as a writer and producer at NFL Films. The five-time Pennsylvania Sportswriter of the Year is a writer and analyst for Comcast SportsNet. Didinger will provide Eagles fans a unique historical perspective on the team throughout the season for PhiladelphiaEagles.com. You can read all of his Eagles History pieces here.