Only once did I ever feel guilty about walking into a football stadium. Only once did I ever look around at the crowd and think, "This isn't right."
It was an NFL Sunday unlike any other. President John F. Kennedy was assassinated in Dallas two days earlier and the nation was in shock, but NFL Commissioner Pete Rozelle made the decision to play the games as scheduled. Seven games were played that Sunday, including the Eagles hosting Washington at Franklin Field.
I was there, 50 years ago this week. I'll never forget it.
The stadium was full as always. There were 60,671 people in the stands yet, for many, their hearts and minds were elsewhere. There was none of the usual buzz, none of the excitement. The events of the previous 48 hours had drained everyone's emotion.
It was a nothing game, really. The Redskins were on a seven-game losing streak. The Eagles had lost five in a row. Both teams were playing out the string. So, the question arises, why were we there? If the NFL wanted to play the games, OK, that is the Commissioner's decision, but nothing says the fans have to go. Yet my family went and so did almost everyone else. Why? Good question.
I just think people needed a release. Since Friday, when the first horrific images came in from Dallas, most Americans were glued to their TV sets, watching the news coverage. By Sunday morning, they had been through every stage of shock and grief. I remember my mother sitting at the kitchen table crying while my father stared out the window. By Sunday, we all needed a break, something to take our minds off what had happened, even if it was just a football game between two lousy teams.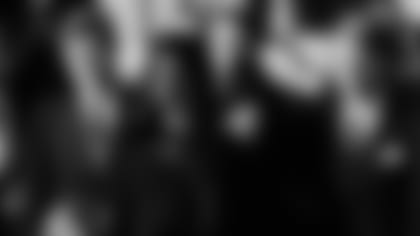 So we made our customary Sunday trip to Franklin Field, but it didn't feel right. In fact, it felt very wrong. We always rode to the home games on a bus chartered by my grandfather for the patrons at his Southwest Philadelphia bar, Ray's Tavern on Simpson Street near 65th. Typically, the bus was rocking with chatter and laughter as folks talked about the game and how many touchdown passes Sonny Jurgensen might throw that day. On this Sunday, the bus was quiet. It grew even more quiet when my grandfather climbed aboard and said he just heard a report that Lee Harvey Oswald was shot and killed. We rode to the stadium in stunned silence.
When we got to Franklin Field, we went to our regular seats in Section EE. We headed up the ramp and climbed the steps surrounded by the same people we saw every week but hardly anyone spoke because no one knew what to say. I think we all came to Franklin Field that day believing it would be a place of refuge where we could leave our feelings of grief and confusion behind and, at least for a few hours, find comfort in familiar surroundings. But it was no use. Never has a stadium so big and so full felt so hollow and empty.
Before the game, the two teams met at the center of the field and formed a circle. A single bugler played taps and the public address announcer asked the crowd to sing the National Anthem. There was no band for accompaniment, just the sound of 60,000 voices. It was the only time I ever experienced that. It was solemn and heartfelt and, frankly, it should have ended there. We should have gone home and forgotten about the game. I knew the players would have preferred that.
I've talked to many of those players over the years and, to a man, they say they didn't feel like playing that day. "We had no emotion at all," said Pete Retzlaff, the great Eagles receiver, "and you don't play the game of football without emotion."
There was no joy on the field or in the stands. Players didn't celebrate good plays. The fans didn't cheer. It was as if everyone - players and fans alike - was just going through the motions. The Redskins won the game, 13-10, even though quarterback Norm Snead was sacked six times and threw two interceptions. When the Redskins returned to Washington, they gave the game ball to the White House.
The Eagles' only touchdown came on a 25-yard pass from Jurgensen to Timmy Brown. Jurgensen, now a broadcaster in Washington, was interviewed by Comcast SportsNet's Brad Nau last weekend when the Redskins were in town to play the Eagles. You still can see the sadness in Jurgensen's eyes when he talks about that game. "We should not have played," he said. "It was wrong."
I interviewed Pete Rozelle in his final days as NFL Commissioner. He was a superb executive in almost every way and was instrumental in the growth of the National Football League through the '60s into the golden age of Super Bowls and primetime TV. He had a great run and was justly enshrined in the Pro Football Hall of Fame. But in our discussion, I asked if he had any regrets.
"Only one, really, but it's a big one," he said. "We never should have played on the Sunday after the assassination."
Rozelle said his first thought was to postpone the games. However, he changed his mind after a phone conversation with Kennedy's Press Secretary Pierre Salinger. A former college classmate of Rozelle, Salinger told the Commissioner that Kennedy would have wanted the games to go on. Rozelle said Salinger told him: "Football was Mr. Kennedy's game. He thrived on competition."
So Rozelle ordered the games played. As he thought about it later, he knew it was a mistake.
I've always loved the game of football, but not that day. It is a day I'll never forget.
An award-winning writer and producer, Ray Didinger was inducted into the Pro Football Hall of Fame in 1995. He has also won six Emmy Awards for his work as a writer and producer at NFL Films. The five-time Pennsylvania Sportswriter of the Year is a writer and analyst for Comcast SportsNet. Didinger will provide Eagles fans a unique historical perspective on the team throughout the season for PhiladelphiaEagles.com. You can read all of his Eagles History columns here.