There are some fascinating parallels between new head coach Chip Kelly and Greasy Neale, the only Eagles head coach in the Pro Football Hall of Fame. I know Mike McCormack is in Canton, but he got there for his playing career with Cleveland, not the three years he spent coaching the Eagles (1973-75). And, yes, Bert Bell has a bust in Canton, too, but it is for his role as NFL commissioner, certainly not his 10-44-2 record as head coach in the '30s.
Neale got there solely for his coaching career in Philadelphia, a career that spanned 10 seasons (1941-50) and lifted the Eagles from a bumbling franchise on the verge of collapse to the best team in professional football. The Eagles have won three world championships in their history and he won two of them, back to back, in 1948 and '49. Andy Reid broke Neale's club record for career wins but in terms of accomplishment, Neale has to be considered the best coach in team history.
So it is interesting to note the similarities between Neale and Kelly. This isn't to say Kelly will match Neale's record. Clearly, this comes with no guarantees. I'm just saying there are some things connecting the two men that make you say, "Hmmm ..."
They both were the same age when they took the job (49). They both were known by their nicknames rather than first names. Kelly's first name is Charles. Neale's first name was Earle, but he picked up the nickname Greasy as a boy in Parkersburg, W. Va. Neither man had any NFL coaching experience when he was hired by the Eagles. Both came straight from the college ranks. The Eagles hired Neale from Yale where he spent seven seasons as an assistant coach.
Both came to Philadelphia with reputations as innovators. Like Kelly, Neale was a coach with new ideas and a willingness to defy NFL convention. Neale introduced new ideas on strategy and scouting that had a major impact throughout the league.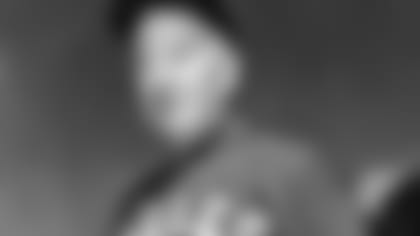 On offense, Neale ran a T-formation with occasional glimpses of what later became known as the shotgun. On defense, he created a new alignment, a five-man line with two linebackers and four backs that became known as "the Eagle defense" with the nose tackle dropping into pass coverage. It ultimately evolved into the 4-3 defense which became the staple for virtually every NFL team over the next two decades. On both sides of the ball, he was ahead of his time.
Neale also was the first coach to bring detailed notebooks and scouting reports to the college draft. One year he showed up with 64 binders full of statistics and evaluations of various players.
"The other clubs laughed at me," Neale once said. "They picked players out of magazines. But they stopped laughing when we started beating them. Now they all have their (scouting) books."
When I was a producer at NFL Films, I worked on several shows about football in the 1940s and those Eagles teams in particular. When I starting watching the old game tapes, I was struck by how many things Neale's teams did that no one else dared to do. For example, when the Eagles had third-and-1 or fourth-and-1, Neale would often call for a fake handoff and a long pass. It was what we now call "play-action" and Neale was the first coach to see the possibilities of turning short yardage into a big play. It was devastatingly effective. Quarterback Tommy Thompson led the NFL with 25 touchdown passes in a 12-game season.
"Greasy was the smartest football man I ever met," Thompson said in a 1983 interview. "His memory was fantastic. I remember sitting with him at a Giants-Brooklyn game. Pug Manders took the ball and ran up the middle. It looked like any other play to me. But Greasy said, 'I remember that play. Brown used it against Yale in 1933. It was the third play of the second quarter.'
"He would do the same thing preparing for our games. He'd say, 'Remember what this team did against us the last time?' Then he'd rattle off our last game, play by play. We didn't need films. Greasy had it all in his head."
Like Kelly, Neale was immersed in the X's and O's of the game, always studying, always looking for an edge. One of the first things he did after accepting the Eagles job was to study the Chicago Bears' 73-0 win over Washington in the 1940 NFL Championship game. He purchased the film from a newsreel company for $156 then he sat down and watched it for hours. He took the Bears' T-formation apart piece by piece and examined it. Rather than simply copy it, he improved on it, creating deception with the quarterback hiding the ball and the halfbacks running reverses.
"Greasy was always thinking about a new play, a new gimmick, something," halfback Russ Craft once said. "I'll bet he saw football in his dreams. He'd come out to practice and say, 'Let's try this' and it would be something brand new. We never knew what to expect but neither did the teams we were playing and that was to our advantage."
It sounds a lot like what the current Eagles are saying about Chip Kelly. There is a sobering note to all this, however. Neale did not have much success in his first two seasons. The team was 2-8-1 in his first year and 2-9 the next. How Kelly would weather such a start is anyone's guess. But once Neale took control of the draft and the talent level improved, the Eagles became a power. From 1944 through '49, they won 51 games and lost just 17. In their two championship seasons, the Eagles outscored their opponents 740 to 290.
Most current fans know little, if anything, about Neale. He coached his last game more than 60 years ago but he was a colorful figure. As a teenager, he played for the Canton Bulldogs alongside Jim Thorpe but played under an assumed name so he would not lose his college eligibility. He signed a pro baseball contract and played eight seasons as an outfielder in the major leagues. He was on the 1919 Cincinnati Reds team that won the World Series over the Chicago White Sox, the series in which eight Chicago players were accused of selling out to gamblers.
Years later, the Eagles teased Neale about that World Series. According to team captain Al Wistert, halfback Steve Van Buren once told Neale, "Greasy, that's how they knew the fix was in. When you hit .357 (he was the leading hitter in the series), they knew it couldn't be on the level.'" That was the sort of relationship Neale had with his players. He played cards with them on the long train rides. He invited the single players to his house for dinner. He and his wife never had children so his players were like family to him.
Neale did not impose a lot of rules. He did not believe in curfews. Most of the players were veterans just back from World War II so Neale did not see the need to treat them like children. "If a man survived four years in a fox hole, he doesn't need a football coach telling him what time to go to bed," Neale said. He respected the players and they loved him for it.
Neale's coaching career ended abruptly in 1950, just one year after the Eagles' second world championship. The team was crippled by injuries and limped to a 6-6 finish. Along the way, they lost a 7-3 game to the Giants and team president James Clark burst into the locker room afterwards and berated Neale in full view of the players. The two men had to be separated and the rift was never healed. After the season, Neale went on vacation and Clark sent him a telegram telling him he was fired.
"That (firing) was a tragedy," said Chuck Bednarik, the great center and linebacker. "That was the worst thing that ever happened to me with the Eagles. We went 6-6, lost a lot of close games and they fired the guy. That's stupid. Greasy was a football genius. He was my first coach and he was the best coach I ever played for."
Neale was so embittered by the way he was fired that he never coached again. He retired to Florida and spent the rest of his days playing golf and pinochle. He was inducted into the Pro Football Hall of Fame in 1969. Fittingly, Chuck Bednarik was his presenter.
An award-winning writer and producer, Ray Didinger was inducted into the Pro Football Hall of Fame in 1995. He has also won six Emmy Awards for his work as a writer and producer at NFL Films. The five-time Pennsylvania Sportswriter of the Year is a writer and analyst for Comcast SportsNet. Didinger will provide Eagles fans a unique historical perspective on the team throughout the season for PhiladelphiaEagles.com. You can read all of his Eagles History pieces here.