The clock is ticking, Eagles fans.
On April 30th, the NFL Draft will kick off from Chicago, as NFL Commissioner Roger Goodell announces the latest class of NFL talent. To make sure that you're all set for when the Eagles are on the clock for the first time, we're counting down each day with look at each number from 100-1 and the significance that the number holds in Eagles history.
Without further ado, let's continue the countdown … Wide receiver Jeremy Maclin had one of the most productive seasons in Eagles franchise history this year. Even still, Maclin has a long way to go to catch the greatest Eagle WR of all, one Harold Carmichael, who holds the franchise record for career receiving yards with 8,978.
A four-time Pro Bowler, Carmichael was the best wide receiver of his era. During his 13 years with the Eagles, no receiver accrued more receiving yards or caught more touchdowns than the 6-8, 225-pound Carmichael. He broke the 1,000-yard mark three times in his Philadelphia career, caught at least five touchdown passes in nine straight seasons, and sits more than 1,500 yards ahead of Pete Retzlaff on the Eagles' career receiving register. First Eagle To Wear No. 78: DL Mike Jarmoluk (1949-1955)
Most Recent Eagle To Wear No. 78: OG Fenuki Tupou (2009-2010)
DE Carl Hairston (1976-1983)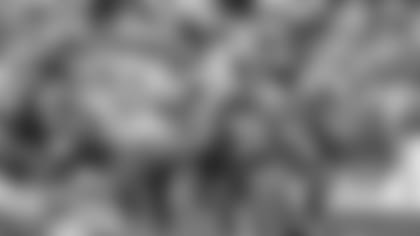 Carl Hairston was a captain on the Eagles' 1980 NFC Championship team, an honor bestowed upon the linebacker after he turned a career with few expectations into one that spanned three decades. Drafted in the seventh round of the 1976 NFL Draft, Hairston started nine games at defensive tackle in his rookie year before switching to defensive end for his second, where he stayed for the next seven years.
He was an impact player on a defense that measures as one of the best in league history in the late 70s and early 80s. Save for injury, Hairston didn't miss an available start from 1977 to 1983. He finished his 15-year career with 47.5 sacks despite playing his first six seasons before the league even counted the statistic.