The clock is ticking, Eagles fans.
On April 30th, the NFL Draft will kick off from Chicago, as NFL Commissioner Roger Goodell announces the latest class of NFL talent. To make sure that you're all set for when the Eagles are on the clock for the first time, we're counting down each day with look at each number from 100-1 and the significance that the number holds in Eagles history.
Without further ado, let's continue the countdown… In 2011, the Eagles set a team record for the most first downs in a single season with 356. Last year, Chip Kelly's first as head coach, the team picked up 355. This season, Kelly and the Birds tied that 2011 franchise record, piling up 356 first downs in 2014.
Of those 356, 327 came from gaining yardage while 29 came thanks to penalties on the opponents. 218 first downs came on passing plays, exactly double the number of first downs to come on the ground, 109. Overall, 14 different Eagles picked up first downs this past season. First Eagle To Wear No. 56: E Bill Hewitt (1937-39)
Current Eagle Wearing No. 56: LB Bryan Braman (2014-present)
LB Jerry Robinson (1979-1984)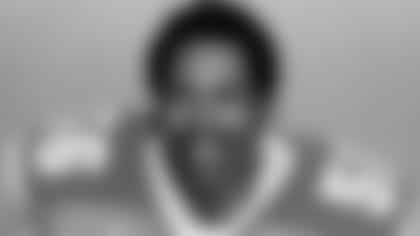 A member of the 1980 Super Bowl team, linebacker Jerry Robinson was selected in the first round of the 1979 Draft and had an instant impact on head coach Dick Vermeil's defense.
Robinson started six games in his rookie season before becoming a full-time starter in his sophomore year, snagging two interceptions and recovering four fumbles en route to the Eagles' Super Bowl loss to the Oakland Raiders in Super Bowl XV. In Robinson's third year with the team, he was awarded the Pro Bowl spot he deserved the year before. It would be the only Pro Bowl selection of his 13-year career.
After six years with the Birds, the lightning-quick Robinson had piled up three sacks, six interceptions and 11 fumble recoveries in 77 starts. He left for the west coast following the 1984 season and spent seven years with the Oakland Raiders from 1985 to 1991, retiring at 35 years old after 13 seasons in the NFL.