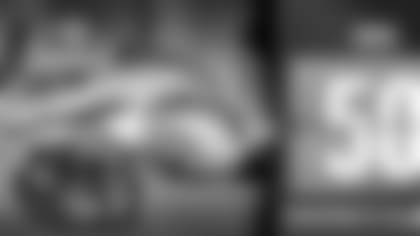 The clock is ticking, Eagles fans.
On April 30th, the NFL Draft will kick off from Chicago, as NFL Commissioner Roger Goodell announces the latest class of NFL talent. To make sure that you're all set for when the Eagles are on the clock for the first time, we're counting down each day with look at each number from 100-1 and the significance that the number holds in Eagles history.
Without further ado, let's continue the countdown… By now, kicker Cody Parkey's rookie status has been eschewed and his rookie records are common knowledge amongst Eagles fans. Parkey put together one of the best kicking seasons in team history, and he did it in his first year in the league. Perhaps the most impressive part of the campaign? Parkey drilled all four of his field goal attempts from 50 yards or beyond. Four for four. Perfect.
It seemed fitting that Parkey set the franchise record for most converted field goals from 50 yards or farther. He won the starting job during the 2014 preseason by booting kicks of 53 and 54 yards in the team's final preseason game, against the New York Jets, after being acquired from Indianapolis via trade. As it turned out, those preseason conversions were a sign of things to come from the wunderkind kicker. First Eagle To Wear No. 50: HB Alabama Pitts (1935)
Current Eagle Wearing No. 50: LB Casey Matthews (2011-present)
C Guy Morriss (1973-1983)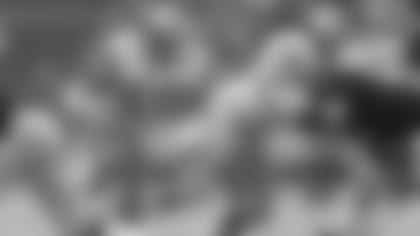 The 28th pick in the 1973 NFL Draft, Guy Morriss defined the Eagles' offensive line for the better part of the 1970s. The Texas Christian University alum stepped into the Birds' lineup in 1973 and started nine games at center in his rookie season despite never having played the position before.
After a successful initial season with the team, Morriss was entrenched in the middle of the offensive line. For the next 10 years, Morriss would start fewer than 12 games in just one season, becoming the Birds' rock at center in one of the most successful periods in team history in the late 70s and early 80s. He started at center in the team's first appearance in the Super Bowl in 1980, and after 11 seasons in Philadelphia Morriss ranks third all-time in terms of games played by an offensive lineman.
Morriss retired after 15 years in the league, spending his final four seasons with the New England Patriots before retiring after the 1987 season.