The clock is ticking, Eagles fans.
On April 30th, the NFL Draft will kick off from Chicago, as NFL Commissioner Roger Goodell announces the latest class of NFL talent. To make sure that you're all set for when the Eagles are on the clock for the first time, we're counting down each day with look at each number from 100-1 and the significance that the number holds in Eagles history.
Without further ado, let's continue the countdown… While the ground game has been the foundation of the Eagles offense over the last two seasons, the passing game was also very strong, allowing the Eagles to never be on-dimensional on offense.
As a team, the Eagles had 384 receptions in 2014, while holding opponents to just 345 catches. Jeremy Maclin, who has since moved on to Kansas City, led the way with 85 grabs, but rookie Jordan Matthews wasn't too far behind, catching 67 passes. What's the next step for Matthews? Could it be a move outside? Only time will tell, but it's a certainty that head coach Chip Kelly will find the best way to utilize his young receiver. First Eagle to wear No. 38: G Bill Fielder (1938)
Most recent Eagle to wear No. 38: S Keelan Johnson (2013-2014)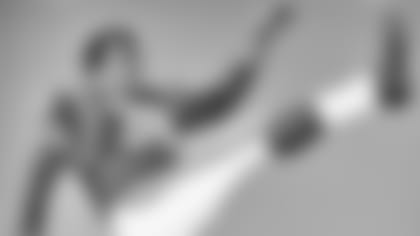 The 2015 NFL Draft is just 38 days away, and with that, we have our first kicker in the countdown. Loris Hoskins Baker, or Sam Baker as you may know him, spent time playing for Washington, Cleveland and Dallas, but he spent the most time of his career with the Eagles. Collegiately, Baker played as a running back and kicker, and while he continued playing both of those positions in his first two NFL seasons, he eventually became solely a kicker and punter.
Baker joined the Eagles in 1964 after five seasons with the Redskins. He made the Pro Bowl twice as an Eagle in 1964 and 1968, and was a Pro-Bowl selection four times overall in his 15 year career. Baker certainly left his mark on the Eagles record book, as he ranks third in franchise history in scoring (475 points), made field goals (90) and made PATs (205).