The clock is ticking, Eagles fans.
On April 30th, the NFL Draft will kick off from Chicago, as NFL Commissioner Roger Goodell announces the latest class of NFL talent. To make sure that you're all set for when the Eagles are on the clock for the first time, we're counting down each day with look at each number from 100-1 and the significance that the number holds in Eagles history.
Without further ado, let's continue the countdown… Troy Vincent recorded 28 interceptions during his Eagles career.
Vincent played eight seasons with the Eagles and will be remembered as one of the best to ever suit up in the Philadelphia secondary. Vincent's last season in Philadelphia was 2003, during which he intercepted three passes and returned them a combined 28 yards. First Eagle To Wear No. 28: B Dick Thornton (1933)
Current Eagle Wearing No. 28: S Earl Wolff (2013-present)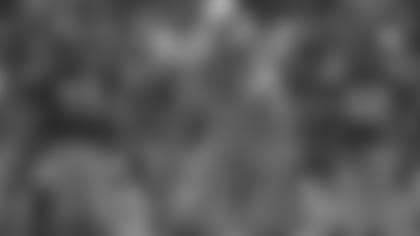 Brian Dawkins and Eric Allen are two of the first names that come to mind when Eagles fans think about the top defensive backs in team history, but before B-Dawk was dancing out of the tunnel and E.A. was racing downfield with one of his five interception return touchdowns, there was another great patrolling the Eagles defensive backfield.
That man was Bill Bradley.
Drafted in the third round of the 1969 NFL Draft, Bradley didn't play much on defense as a rookie, and his second season was derailed by injury. But in 1971, Bradley became a full-time starter, and the move paid off immensely. The University of Texas alumnus intercepted 11 passes, which to this day remains an Eagles' single-season record. His 34 career picks are tied with the aforementioned Dawkins and Allen for first place in Eagles history as well. In 1972, he became the first player in NFL history to lead the league in interceptions in consecutive seasons.
Bradley was selected to the Pro Bowl three times (1971-73) and he was twice named an All-Pro (1971 and '72). Unfortunately for Bradley, the Eagles only managed a .500 record once in his eight seasons (1974). He played one season with the St. Louis Cardinals before retiring after the 1977 season.