Ohio State running back Carlos Hyde, a third-team All-America selection and Big 10 Running Back of the Year in 2013, is insulted at the prevaling notion that teams can wait to find good value at his position in the mid-to-late rounds of the draft.
Of course, Hyde and the rest of the running backs in attendance at the 2014 NFL Scouting Combine want to be taken in the first round, but what makes the candidates in this year's draft class stand out?
The 5-foot-11, 230-pound Hyde thinks he would be a perfect fit in the NFC West as he compares his physical style of play with the likes of San Francisco's Frank Gore and Seattle's Marshawn Lynch.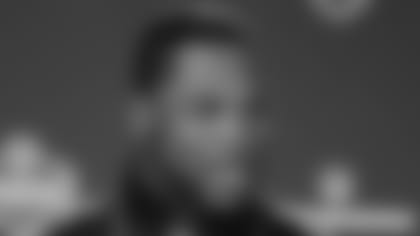 Hyde's experience playing in Urban Meyer's spread offense will help his transition to the NFL. The same can be said of second-team All-America selection Bishop Sankey of Washington, who played in Steve Sarkisian's West Coast offense - the same one that produced current Eagle Chris Polk. Sankey ranked fourth in the nation with 143.85 rushing yards per game this past season. Sankey will be well versed in the art of pass catching and pass protection, something that is demanded of running backs at the NFL level.
Arizona's Ka'Deem Carey became a pass-catching threat playing under Rich Rodriguez. An Eagles fan growing up, Carey models his game after Brian Westbrook.
"My (favorite) running back is Brian Westbrook because he catches, he blocks. He does it all," Carey said.
Keeping with the Eagles theme, Carey said of current players his game would be a mix between All-Pros LeSean McCoy and Adrian Peterson. Carey's stature is closer to McCoy at 5-foot-9, 207 pounds.
LSU's Jeremy Hill, who had numerous off-the-field troubles and is on probation until 2015, thrived in former NFL coordinator Cam Cameron's offense. Hill rushed for 1,401 yards, which was the second most in school history, and set an SEC record averaging 6.9 yards per carry.
"Being in a pro style offense helps, having coach Cam Cameron come in and bring a lot of NFL protections and run schemes into the mix definitely helps me a lot. It transfers right over to the NFL teams," Hill said. "The learning curve for me is going to be a lot smaller than a lot of other guys coming into the NFL."
Boston College's Andre Williams, the nation's leading rusher with 2,177 yards last season, admitted that his game will have to evolve.
"I think I'm going to be called upon to catch the ball more, pass protect more, know what's going on, on defense more," Williams said. "Make reads on fronts and coverages faster than before. That's part of becoming a professional from the amateur level. Upping your level of preparation."
The more a running back can offer, the more ways coaches can get them on the field which will lead teams to be more willing to spend high-round picks on them.
A 5-foot-8, 174 pounds, Oregon running back De'Anthony Thomas doesn't have the typical size to withstand the physical punishment doled out by NFL defenders week in and week out.
But head coach Chip Kelly's former all-purpose weapon in Eugene doesn't need to be an every-down player to make an impact because of his incredible athleticism and the creative ways he can be utilized as a running back, receiver and return specialist. The evolution of NFL offenses finds a home for players like Thomas.
"It's getting one-on-one matchups with linebackers as a playmaker," Thomas said. "I had a big role to play. I feel like my position was just to contribute and be a role model to my teammates."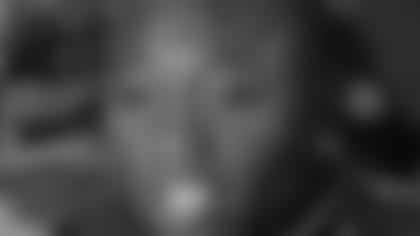 Thomas was limited in 2013 due to injury, but still finished with 1,353 all-purpose yards (594 rushing, 246 receiving and 513 as a kick returner). Thomas has reached the end zone 28 times in the past two seasons. In his last season with Kelly, Thomas had 1,757 all-purpose yards including 701 yards on the ground.
"I feel like we have a great relationship. When I arrived at Oregon, he was a great coach to me and I learned a lot from him," Thomas said. "Just to see him leave Oregon was really tough for me, but I stayed strong and I finished my college career and now it's getting ready for this Combine."
Thomas is known as the Black Mamba. So is Eagles fan and Lakers star Kobe Bryant. Thomas explained that he had the nickname first - it was given to him by Snoop Dogg when he played in the rapper's youth league - but that he would be open to doing a commercial with Kobe.
First things first, Thomas has to find a way to carve out a role in the NFL much like he did at Oregon.