Bill Fisher has been the head football coach at Seneca High School since the school's inception in 2003. In his 20 years at with the program, Fisher has implemented a sense of "Seneca Family."
"It means everything, family," Fisher said. "We break down on family. It gives you that sense of community, which is so important for our kids. It means a lot to be a part of the Seneca family."
Fisher's coaching journey started in 1989 at his alma mater Glassboro State, now known as Rowan University. Former Eagles linebacker John Bunting brought Fisher onto his staff during his senior year of college.
Over the next decade, Fisher spent time in various coaching roles with Deptford High School, Southern High School, Triton High School, and Delsea High School. He returned to Triton in 2001 for his first head coaching gig. Just a few years later, he became the first and only head coach of Seneca in Tabernacle, New Jersey.
His 23 years at the helm have given Fisher the chance to solidify himself as a prominent figure in the local youth football scene.
Fisher is a big promoter of Seneca youth football. The high school team and youth team practice at the same facility, which helps Fisher get involved with the younger players. He watches every home game when his team is available, and he has his players volunteer during practices and games.
"If you want to build a winner, you have to start from the bottom up," Fisher said. "So, I try to stay involved with our youth programs and their coaches as much as possible."
His commitment to the growth of younger generations does not stop there.
Since his first year as head coach, Fisher has taken his seniors to Tabernacle Elementary School to read to K-2 students. The players show up in jerseys and interact in small groups with the children. This gives the younger students a chance to be a part of the Seneca family.
"The kids' eyes light up when they see football players coming in," Fisher said. "It is a great day for the kids and our seniors."
Performance in the classroom is extremely important for Fisher and his players.
Fisher is a Physical Education and Health teacher at Seneca. On the field, his goal is to win but off the field, it is for his players to succeed in school and learn valuable life lessons.
The graduation rate for Fisher's team is 100 percent with many moving on to play football at the college level.
"We push academic success all the time," Fisher said. "We are advocates. Our goal is for the kids to get their degrees and take the next step in life."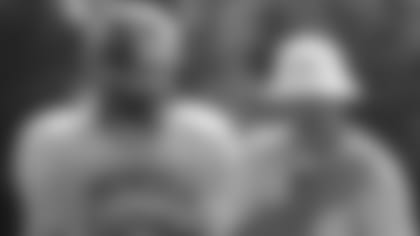 Fisher is a Tabernacle resident, which allows him to give back to the town.  
"Coach Fish is the ultimate leader in our local community," said Seneca Athletic Director Jay Donoghue. "He makes giving back a huge part of his role as football coach at Seneca High School." 
Fisher is constantly raising awareness for causes across the country. Every season, for the last few years, Fisher has themed-alternate jerseys made to support some of the causes and promote relevant topics. 
This season, Seneca High School hosted an appreciation tailgate for first responders and military personnel to eat and watch the game for free. 
The game typically falls around September 11 each year. The team wore red, white, and blue jerseys to honor the first responders and civilians who lost their lives on that tragic day in 2001. 
This year, Fisher had the jerseys made to be reversible. The other side of the jersey is an autism awareness design that will be worn on Friday, October 6. 
The uniform will honor the unified sports programs at Seneca that allow students of all abilities to participate in team sports. Those athletes will lead the team onto the field and be celebrated throughout the game. 
"It is important as coaches that we teach our players more than the X's and O's," Fisher said. "It is important to help people out and show appreciation whenever you can." 
Fisher's team will look to improve to 5-1 against Moorestown as they wear their autism awareness jerseys. 
Fisher's long-standing commitment to Seneca High School makes him the Week 4 Eagles Coach of the Week! The school will receive a $2,000 grant and Fisher will be entered as a candidate for the Eagles High School Coach of the Year. – Written by Owen Boyle