For one afternoon, the Eagles' high-flying offense was grounded by the Dallas Cowboys. In what was, without question, the worst offensive game the Eagles have played this season, the team accounted for only 278 total yards, many of which came when the outcome was no longer in question, on 3.7 yards per play while scoring only a meager three points. Prior to the 17-3 loss to the Cowboys, the Eagles had done no worse than 425 total yards on offense or 5.7 yards per play.
On a perpetually frustrating afternoon in South Philadelphia, there was no sign of the league's top rushing attack while the spotlight was shined on a disappointing and ultimately harmful performance by Nick Foles. Before leaving the game at the start of the fourth quarter, Foles completed only 11-of-29 passes for a paltry 80 passing yards. After taking a hit at the conclusion of a nearly disastrous red-zone series, Foles was taken to be evaluated for a head injury. He was later declared out.
"He was off," head coach Chip Kelly said of Foles following the game. "At times we had guys open and we didn't put the ball on them but there were other times where we didn't help him either.
"I don't have an answer for it. It's everybody on the offensive side of the ball. I don't think we blocked the ball very well and I don't think we caught the ball very well. I don't think we got off our routes very well. It was 11 guys on offense. It was all of us on offense. It was me calling plays, it was everybody. It's not just one guy."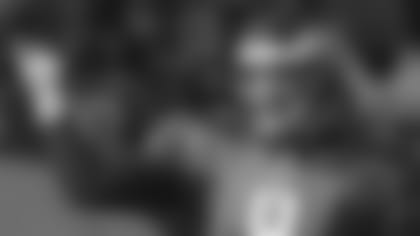 LeSean McCoy, the league's top rusher, ran for only 55 yards on 18 carries. DeSean Jackson, the league's leading receiver at his position entering the game, notched only three catches for 21 yards. All in all, the one unit on which the Eagles have come to depend through the first part of the season was the one that let the team down.
"We didn't play well at all offensively," said Kelly. "We didn't do anything to help us out. I thought our defense did an outstanding job all day. I think our special teams besides the one kickoff did a really good job on a team that was probably the most dangerous return team in the league, but offensively we couldn't get anything going."
Now, with Foles' status uncertain, rookie coming off an inauspicious debut performance, and Michael Vick still at odds with a nagging hamstring injury, Kelly finds himself facing a long week of questions about his quarterbacks.
"I think (Vick) needs to prove (his health) to himself and I'm always going to trust Mike," said Kelly. "I think Mike understands his body and we're going to listen to him. He's worked extremely hard with our strength and conditioning staff and with our trainers in trying to get himself healthy. He had a good workout this morning, so we'll see where he is on Tuesday when we start practicing.
"He ran around this morning before the game. I think he's progressing. I don't have an exact number on him, where he is. He's better than he was. Obviously that's an injury that takes time, but I'm hopeful that Mike will be back and we'll have to make a decision where we are based on his health, Nick's health."
As for Foles, the question posed to Kelly is how Sunday's performance affects the coach's perception of the second-year quarterback. How do you rectify the reigning NFC Offensive Player of the Week putting on a performance when he led the offense to barely more first downs (10) than punts (nine)?
"I think you always have to look at it through the whole body of work in terms of what he can do and what he can't do," said Kelly. "You hopefully chalk it up as it was just a bad day. But we'll see with all those guys is how do we come back to work on Tuesday."
The silver lining on an otherwise lost day was the play of the Eagles defense, which held one of the league's top offenses to only 17 points, and only three at halftime.
"I think you were really excited about how our defense was playing," said Kelly. "Overall, over the course of the game, I thought they played with great effort. I thought they did a really good job against an explosive passing operation. Dez Bryant was out there, (Jason) Witten was out there, Tony Romo's one of the top quarterbacks in this league. So I think our defense gave us some optimism at that point in time."