The game on the Eagles schedule with the juiciest storyline has arrived as the Eagles prepare to welcome in former head coach Andy Reid for a primetime matchup on Thursday Night Football. Reid has started quickly with the Chiefs as Kansas City sports a 2-0 record after wins over the Jacksonville Jaguars and, in a result that pleased both Kansas City and Philadelphia, the Dallas Cowboys. Reid, of course, stands as the winningest head coach in Eagles history after 14 memorable seasons. On a night full of reunions and old friends, Donovan McNabb, Reid's greatest quarterback, is set to have his number retired at halftime.
With so much history in the background, the Eagles are embarking on a new future of their own under Chip Kelly. The offense has been better even than advertised through two games, as both the running game and passing game have been on a roll to the tune of 63 combined points. The pace of the offense has delivered as well, as the Eagles have averaged 1:53 of possession on their 11 scoring drives through two games. Still, there have been plays left on the field for the offense as the defense looks for improvement following a disappointing performance against the San Diego Chargers last week. While both teams will be bouncing back from Sunday games on a short week, the Eagles have placed an emphasis on having superior fitness to opponents. Thursday night will serve as an interesting testing ground for that standing. As for what to watch on the field, we've got you covered.
Last Time They Met:
September 27, 2009: Chiefs 14, Eagles 34 – In the second start of his NFL career, Kevin Kolb lit the Chiefs on fire with 327 yards, two touchdowns and rushing touchdown for good measure as he would be named the NFC Offensive Player of the Week. Desean Jackson and Brent Celek both topped 100 yards receiving on the day.
When The Eagles Have The Ball:
Through two regular season games, the Eagles offense has been as good as advertised, ranking second in the NFL with an average of 477 yards per game. They are also third in the league in points per game, averaging 31.5 points per contest. Entering game No. 3, the Eagles offense will face their toughest test yet against a stingy Chiefs defense.
Kansas City's defense is one of the main reasons why the team has started out 2-0. The Chiefs are second in the NFL in points allowed per game (9.0) and fourth in total yards allowed per game (194.0). The single best component of their defensive unit has been their ability to stuff the run, as they are second in all of football with an average of just 54.0 rushing yards allowed in their first two games. When the Eagles have the ball, the key to the offense may just be the effectiveness of LeSean McCoy, who will attempt to do what neither Maurice Jones-Drew nor DeMarco Murray could do – burn the Chiefs defense. McCoy ran wild for 184 yards on a career-high 31 carries against the Redskins, but amassed just 53 yards on 11 carries against San Diego. Though McCoy played a large role in the Eagles passing attack against the Chargers, the Eagles will want to get McCoy and the rest of the ground game rolling on Thursday night.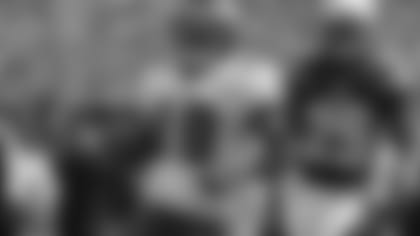 The Eagles passing game was excellent against San Diego, with Michael Vick tossing one of the most efficient games of his career, setting a new career high in passing yards with 428. Vick's play has been somewhat lost in the disappointment of the loss to the Chargers. Vick has solidified his role as the team's starting quarterback with a passer rating of 119.0 that ranks third in the league, behind only Peyton Manning and Aaron Rodgers.  The 12th-year pro has recorded six total touchdowns (four through the air, two on the ground), and has yet to throw an interception. Facing a strong Kansas City defensive line, keep an eye on how Vick deals with pressure.
Another area to watch for from the Eagles is the tight ends group. Brent Celek has just two catches on the season, both of which came in the Monday night opener. Zach Ertz has three catches, and James Casey has yet to catch a pass. A combined five catches from a group with such high expectations has been somewhat surprising. Let's watch to see if the coaching staff tries to get the tight ends more involved in the passing game on Thursday.
Despite what the box score may read, Vick and other members of the offense will tell you that they still misfired on a number of opportunities. There were costly penalties mixed in with overthrows, and the offense didn't seem quite as crisp as it did against Washington.  If the Eagles can avoid costly mental mistakes and constantly push the tempo, the Eagles offense could continue to put up big numbers.
For the Chiefs, defensive tackle Dontari Poe, linebacker Tamba Hali and cornerback Brandon Flowers are the stars, along with emerging youngster Eric Berry at safety. Still, the Eagles will look for mismatches across the Chiefs defense. If the Chiefs elect to focus on stopping the Eagles' passing game, the offense will respond with a heavy dose of McCoy, as they did against the Redskins. If the Chiefs follow the Chargers' suit of loading the box, expect Jackson to do some prancing into the end zone.
Eagles Projected Starting Lineup
Offense
Defense
QB Mike Vick
DE Cedric Thornton
RB LeSean McCoy
NT Isaac Sopoaga
WR Riley Cooper
DE Fletcher Cox
WR Jason Avant
ROLB Trent Cole
LT Jason Peters
MLB Mychal Kendricks
LG Evan Mathis
MLB DeMeco Ryans
C Jason Kelce
LOLB Connor Barwin
RG Todd Herremans
LCB Brandon Boykin
RT Lane Johnson
RCB Cary Williams
TE Brent Celek
S Nate Allen
WR DeSean Jackson
S Patrick Chung
When The Chiefs Have The Ball:
Andy Reid's Chiefs are led on offense by quarterback Alex Smith, whom the team acquired from the San Francisco 49ers in an offseason trade. Thus far, Smith has proven to be a capable starter and has played smart, mistake-free football, posting a quarterback rating of 94.7. He has completed 60 percent of his passes (42-of-70) for just 396 yards, and his 5.66 yards-per -attempt rank 30th (fourth-worst) in the league. However, and most importantly, Smith has thrown four touchdowns and zero interceptions. He's even used his legs and athletic ability to make plays, rushing 12 times for 82 yards. Smith is filling the game-manager role for now, with a long completion of just 31 yards. The Chiefs have yet to stretch the field vertically, which is a staple of Reid's offense.
Smith is protected by an offensive line that features Branden Albert at left tackle, Jeff Allen at left guard, Rodney Hudson at center, Jon Asamoah at right guard and Eric Fisher, first overall pick of the 2013 NFL Draft, at right tackle. The unit has given up five sacks and nine quarterback hits, both of which rank in the middle of the NFL, and has paved the way for the rushing game to average 4.5 yards per carry, which ranks eighth.
The Chiefs' most dangerous player on offense remains explosive sixth-year running back Jamaal Charles, though he has only 132 yards (including a touchdown) on 32 attempts, with a long of 18 yards, through two games. His current 4.1 yards-per-carry falls well below his absurd career average of 5.7, which is tied with Hall-of-Famer Marion Motley for first all-time among running backs. Charles also leads the Chiefs in receptions so far in 2013 with 11, including one for a touchdown, and is second on the team in receiving yards with 71. He is a home-run threat every time he touches the ball, and stopping him will be a primary focus of the Eagles' defense.
The Chiefs' collection of wide receivers and tight ends has totaled 270 yards, with six players accounting for 25 receptions. Wide receiver is a thin position for the Chiefs, where the two starters, Dwayne Bowe and Donnie Avery, have combined for just 12 catches in two games. Bowe has eight of those catches and leads the team with 86 receiving yards and a touchdown, while Avery has four catches for 49 yards and a touchdown. Dexter McCluster, who has five catches for 57 yards, mans the slot. At tight end, the Chiefs' No. 1 is former Dallas Cowboy and Miami Dolphin Anthony Fasano, who was signed to a four-year deal in the offseason. Seth McGrath is the backup while third-round pick Travis Kelce has been sidelined by a knee injury.
Facing the Chiefs offense is an Eagles defense that will be looking to rebound and get back on track following a disappointing outing against the San Diego Chargers. The unit gave up 539 yards of total offense, 419 through the air, and 33 points, though it would have been more if not for forcing and recovering two fumbles inside its own 10-yard line. The defense also could not get off the field, as they allowed the Chargers to convert 10-of-15 third downs and forced only one punt.
Though the front seven played a solid game against the run, it was unable to generate a consistent pass rush – neither with four rushers nor with blitzes – and Chargers quarterback Philip Rivers had all day in a clean pocket to go through his progressions and find open receivers, especially in the middle of the field. Defensive ends Cedric Thornton and Fletcher Cox stuffed the run and were both able to get some push, but never enough to make Rivers uncomfortable, and there was hardly any penetration up the middle by nose tackles Isaac Sopoaga and Damion Square.
Outside linebackers Trent Cole and Connor Barwin, like the defensive linemen, held their own as run defenders but could not consistently get to Rivers. Cole was unable to beat Chargers left tackle King Dunlap around the edge for most of the game (save for one quarterback hit that forced an incompletion), though he did force a fumble by punching the ball out of running back Ryan Mathews' grasp in the red zone. Barwin had a number of excellent plays against the run but was silenced as a pass rusher, except for when he bowled over rookie right tackle D.J. Fluker with a bull rush and sacked Rivers on the Chargers' first drive of the game.
Meanwhile, the Eagles struggled in coverage, and that includes inside linebacker Mychal Kendricks, who was beaten several times by future Hall of Fame tight end Antonio Gates. Kendricks' fellow inside linebacker, DeMeco Ryans, has played very well through two games as the primary run defender and the captain of the defense.
The shorthanded secondary will be happy to have starting cornerback Bradley Fletcher return from injury. While the secondary struggled mightily, most defensive backfields are only as good as their pass rush. Any quarterback in the league will be able to decipher coverages and find open receivers if he has enough time. Cornerback Cary Williams came back to earth after his incredible debut against the Redskins and was flagged for three defensive pass interference penalties, while fellow starter Brandon Boykin was the most consistent member of the secondary on the day. He had multiple pass breakups and forced a red-zone fumble on a tremendous hustle play. Safety Nate Allen had issues early and often in coverage and as a tackler and was rotated throughout the game with rookie Earl Wolff. Chip Kelly has said the two will continue to rotate alongside Patrick Chung, who has been solid thus far.
Chiefs Projected Starting Lineup
Offense
Defense
QB Alex Smith
LDE Tyson Jackson
RB Jamaal Charles
NT Dontari Poe
FB Anthony Sherman
RDE Mike DeVito
WR Donnie Avery
LOLB Justin Houston
LT Branden Albert
LILB Akeem Jordan
LG Jeff Allen
RILB Derrick Johnson
C Rodney Hudson
ROLB Tamba Hali
RG Jon Asamoah
LCB Brandon Flowers
RT Eric Fisher
RCB Sean Smith
TE Anthony Fasano
S Eric Berry
WR Dwayne Bowe
S Kendrick Lewis
Eagles Offensive Line vs. Chiefs Front Seven
The success of the offense, both in running the ball and in passing it, depends on a sturdy performance from the offensive line. Through the first two games, the men upfront for the Eagles have done a nice job, allowing just four total sacks and leading the way for McCoy to be the leading rusher in the NFL. Jason Peters has returned to Pro Bowl form at left tackle, Jason Kelce has been a leader in the middle of the line, and Evan Mathis has been terrific. Lane Johnson has been spectacular at times and has looked like a rookie on other plays. He was flagged twice for lining up incorrectly against the Chargers which proved to be very costly as the game progressed. Todd Herremans hasn't been quite as consistent as he had hoped in the area of pass protection, but it's tough to blame him with all of the moving that he has done along the line.
The Eagles will need Johnson, Herremans and the rest of the line to play together as a unit against the Chiefs, who feature a highly-touted defensive front. The Chiefs are tied for the NFL lead with 9 sacks in their first two games. In just his second season in the NFL, Dontari Poe has emerged as one of the best young nose tackles in the league. The Memphis product has 3.5 sacks on the season to lead the way for the Kansas City pass rush. Outside linebacker Justin Houston has chipped in with three sacks as well. Tamba Hali, who has recorded 44.0 sacks in the last four seasons, provides another challenge for the Eagles offensive line. The winner of this game will need to win the battle in the trenches.
DeSean Jackson vs. Brandon Flowers
Jackson's 297 receiving yards lead the NFL. His nine-catch, 193-yard performance on Sunday was fun to watch, but it could have been even better if not for a drop, two overthrows and a penalty that brought back another would-be touchdown. Jackson has been so effective this year because of the way that Chip Kelly has been using him. Yes, the threat of being able to run by any defender is still there, but Jackson has been used more out of the slot and in crossing patterns as well. Kelly has found a way to give Jackson a lot of space, which is clearly benefitting the speedy receiver. For Kansas City, Flowers will be in charge of limiting that space. After intercepting Blaine Gabbert in the Chiefs' Week one win over Jacksonville, Flowers now has 17 picks in his six-year career. He may or may not have help over the top from safeties Eric Berry and Kendrick Lewis, but after battling with Dez Bryant of the Cowboys last week, should figure to be locked onto Jackson for most of, Flowers is likely to stick on Jackson throughout the entire game.
LeSean McCoy, Running Back, No. 25
After a game in which the Chargers stacked the box with eight defenders to stop McCoy, the Chiefs come to town with a top-five overall defense that ranks second in the NFL in rush yards allowed per game (54.0) and points allowed per game (8.0), as small as the two-game sample size may be. With a stout front seven, the Chiefs are able to stop the run without committing an extra defender to the box. McCoy will get his opportunities as a rusher, but it will be up to head coach Chip Kelly to call the right plays, Michael Vick to make the right reads, and the offensive line to open up holes. If McCoy has trouble gaining yards on the ground, he can be a major threat as a receiver, as he showed against the Chargers. He will get his touches one way or another and needs to be one of the Eagles' best players yet again if they are to emerge victorious.
Bradley Fletcher, Cornerback, No. 24
Fletcher was cleared to practice Monday after missing Sunday's game against the Chargers with a concussion. The Eagles secondary felt his absence, en route to allowing Philip Rivers to pass for 419 yards and three touchdowns. Getting Fletcher back will also allow cornerback Brandon Boykin, who played very well as the replacement outside, to return to the slot. The combination of Cary Williams and Fletcher on the outside with Boykin inside was effective against Robert Griffin III and the Redskins.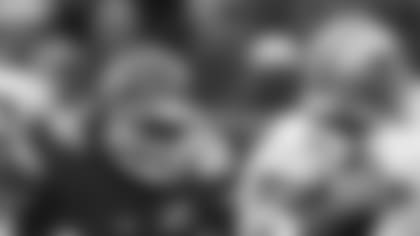 Dontari Poe, Nose Tackle, No. 92
The Chiefs' 2012 first-round pick is emerging as one of the league's best, most disruptive nose tackles and is a key cog in the team's ferocious 3-4 defense. Poe dominated against the Dallas Cowboys during the Chiefs' 17-16 victory, notching 2.5 sacks to bring his season total up to 3.5, which ranks tied for third in the NFL. He possesses a unique blend of size, strength, quickness and athleticism, and will demand a lot of attention from the interior of the Eagles offensive line.
"He looks really good," right guard Todd Herremans said. "He's big, he's got really good feet, he looks strong in his upper body. He's a smart player, too, the way they run some of their games and stuff, he's grabbing players so they can't come off on (linebackers) or (defensive ends). I think it's a very good challenge for our interior three (offensive linemen) to have him in there. We'll see how it goes."
Dwayne Bowe, Wide Receiver, No. 82
Bowe, the Chiefs No. 1 wide receiver, is a big, physical target at 6-foot-2, 221 pounds, and has averaged 13.7 yards-per-catch over the course of his career. Though he only has eight catches of 86 yards and one touchdown in two games so far in 2013, he is Alex Smith's most-targeted wide receiver and remains a difficult one-on-one matchup. Bowe is a dangerous weapon who is capable of having a monster game at any time. Eagles cornerback Cary Williams likes to be physical in coverage, but he will have his hands full.