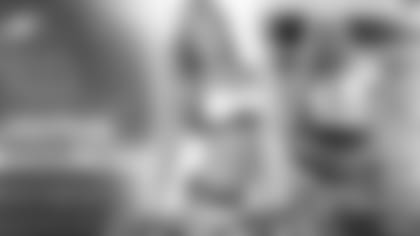 ](http://www.philadelphiaeagles.com/cheerleaders/pre-audition-workshop.html)
Each season, 53 Eagles make up the team's active roster. On game days, that number is reduced down to 46 players who suit up for the action. But there's an even more exclusive group that occupies the sidelines during home games at Lincoln Financial Field. This past season, the Eagles Cheerleaders were composed of 39 incredibly talented women.
Next season, you could be joining them.
The audition process for finding our next class of Eagles Cheerleaders begins in March with two pre-audition workshops, followed by Open Call auditions on March 21st. All of the action leads up to April 27th with the Final Audition Show live from the Kimmel Center.
We're looking for the next group of women that will perfectly represent the Eagles organization both on and off of the field, and if you think you have what it takes to join one of the most elite end exclusive squads in the NFL, now is the time to act. You can register for our auditions here, but before you do, why not hear from three current members of the squad who know firsthand what it's like to go through the audition process?
For Cat, Diane and Renee, the Eagles and dancing represent two great passions in their lives, so when they heard about the opportunity to try out for the team, they were quick to jump on it.
"Growing up, I absolutely loved performing," Cat said. "After high school, I went on to major in dance and communications in college. Being involved in school activities allowed me to develop a passion for helping out my community, so I began to search for an opportunity where I could incorporate my two passions, and within that quest I quickly found the Philadelphia Eagles Cheerleaders."
"When I was in grade school, I had the opportunity to cheer at Veterans Stadium with my cheerleading team," Diane recalls. "It was truly a dream come true because I, like all Philly natives, am a diehard Eagles fan. From the moment I stepped out onto that field, I remember saying to myself that one day I would be on the sidelines cheering and dancing in an Eagles Cheerleaders uniform."
"Born and raised in the area, I have always known that I wanted to be a Philadelphia Eagles Cheerleader since a very young age," echoed Renee. "It was the combination of performing for the NFL's most passionate fans to the endless appearances, events and extraordinary community service opportunities that made auditioning something I just couldn't pass up."
While all three knew that becoming an Eagles Cheerleader was something that they wanted to accomplish one day, they also knew that making the squad wouldn't be a walk in the park. They knew that a lot of hard work and dedication would go into making their dreams a reality, but they were up for the task.
According to Cat, remaining confident was pivotal throughout the process, and attending the pre-audition workshops went a long way in that regard.
"During the workshops I was able to see where I would audition, receive tips on what to wear, learn excellent fitness and beauty tips, understand what the choreographer expected of us during our performance and even ask all of my questions to the actual current Philadelphia Eagles Cheerleaders," Cat said. "An audition like the Eagles Cheerleaders Open Call is by far the most nerve-racking thing I have ever participated in. The pre-audition workshops gave me the tools I needed so that on that day, I could completely concentrate on doing my personal best and show the judges that I believed I would be perfect for the team."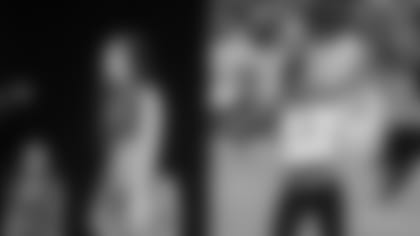 For Diane, the workshops offered an outstanding chance to meet some of the other candidates and become close with them, but at the same time, they were also a reminder that each and every candidate was vying for a roster spot.
"During the audition process, you meet so many new people who are all sharing the same experience and journey with you. You become friends with these women and everyone encourage each other to do their best in hopes to make it to the next round. You almost forget you're all auditioning for your own individual spot on the team."
While Cat and Renee were fortunate enough to make the squad in their first year of auditioning, Diane's road to becoming an Eagles Cheerleader hit a bit of a bump in road. That being said, her story is one of perseverance.
After not making the squad her first time around, Diane kept her head up and worked even harder to achieve her goal.
"The first year I auditioned I made it all the way to Final Audition Show," Diane said. "After being so close to making the team, there was no way I was going pass up auditions the following year. The second year I was even more confident and gave it my best. All of the hard work and dedication paid off because this was the year I made the squad."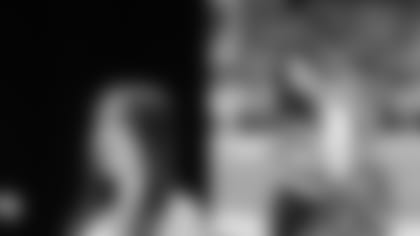 All three of these squad members agree that the audition process is filled with more than a handful of memorable moments. Whether it's walking into the NovaCare Complex and seeing life-size cutouts of the cheerleaders or performing in front of celebrity judges, it's clear that auditioning for the squad provides life-long memories.
But for Renee, the moment that stands out the most is the Final Audition Show. After all of the hard work, the stage is set for the pinnacle of the audition process.
"I remember feeling so honored to have the opportunity to participate with the other incredible women who had made it to that point in the audition process," said Renee. "There was such an unbelievable level of energy in the room. The entire show, from start to finish, was so exciting. I didn't want it to end! Knowing you are so close to fulfilling your dream of becoming a Philadelphia Eagles Cheerleader, the final audition show is truly the perfect final step to the audition process."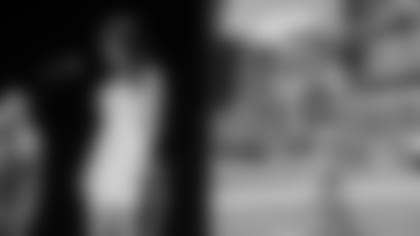 "I would advise any woman considering auditioning to remember what unique aspects they can contribute to the squad," Renee said. "Find confidence in your strengths and exude that throughout the entire audition process. I think a natural confidence is essential to making the squad, so above all stay true to what makes you who you are."
"Let your true personality shine throughout the entire audition process and give it everything you got, Diane advised. "The judges love to see fresh new talent each year so just believe in yourself and follow your dreams!"
"My advice for this audition process is to have fun and be proud," Cat concluded. "You are auditioning because you love to perform, and the audition itself is a performance - so don't be afraid to let go, have fun and be proud of yourself! Believe me when I say that if you simply let yourself have fun, you are going to have the time of your life!"