It was a celebration of family and friends and a community in Cincinnati that spent the weekend in Philadelphia rooting for the Celek brothers to play good football and stay healthy.
About 50 members of the Celek family watched Sunday's win over San Francisco from Section M14, most of them dressed in both 49ers gear and Eagles colors to watch the first-ever meeting of Eagles tight end Brent Celek and 49ers tight end Garrett Celek.
"It's enjoyable. It's a lot of fun," said Steve Celek, the father of the boys. "They've never been on opposite sidelines, so we're watching this and just hoping for a great game."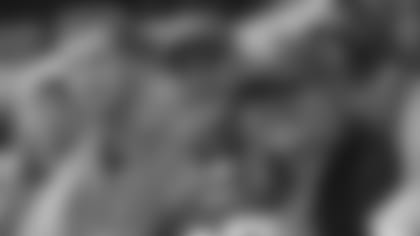 It was a great game for the Eagles, who beat the 49ers 33-10. Garrett Celek had a big first-drive catch for San Francisco for 24 yards. Brent Celek, four years older than Garrett, had a catch for 14 yards. He blocked well at the line of scrimmage and was open on a couple of more occasions.
"It's hard to root for one team over the other so we want to see the boys play well and stay healthy," said their mother, Debbie Celek. "This means something to them and to get to this point, it's just a bit overwhelming."
The Celek brothers exchanged jerseys after the game and called it a night. There is a lot of football to be played in the season. Nothing will be quite as special as it was on a rainy Sunday in South Philadelphia.
The Philadelphia Eagles defeated the San Francisco 49ers, 33-10,to advance to 7-1 on the season.