Celebrity Corner appears during the 2013 season, featuring Eagles fans who have gained fame in their careers of sports, entertainment and popular culture. This week: Morris Chestnut, a film and television actor who first rose to fame playing Ricky in the movie Boyz N The Hood. Follow Morris on Twitter @MorrisChestnut*
Let me begin by saying this: I have been a true bleeder of green for many, many years. How I became a fan, well, here's the story. I was always a huge football fan growing up in California, so I used to like the USC Trojans and I liked the Los Angeles Rams. In the 1982-83 season, the year that the Philadelphia 76ers played the Lakers in the NBA Finals, I said to my father, "Listen, Dad, if the 76ers win, I'm not taking out the trash for a week," and he was like, "Ok, son, whatever."
And the 76ers won, so then I kind of started watching – at that time I also played Little League baseball and my team just happened to be the Phillies – so I started watching the Phillies for a bit. But my main sport has always been football, so when it came to football season I started rooting for the Eagles and I just never stopped. That was back in the early 80s. That was way before I was Ricky in Boyz N The Hood. I've been an Eagles fan for a long time.
I'm extremely devoted to the Eagles. Before I loved girls as a kid, I loved to fall back and watch football with Howard Cosell way before you could watch highlights on ESPN. It's been a great time, with a lot of wins, even though we haven't won a Super Bowl. And as much as I want a Super Bowl, we all do, I'm also appreciative of the good times we've had.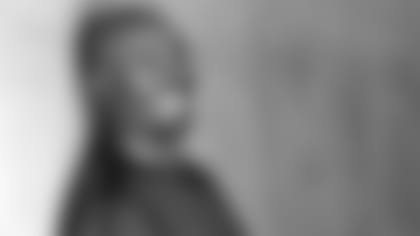 I have a good friend who's a Tampa Bay fan, I have a good friend who's a Raiders fan and I also have a good friend who's a Dallas fan. The one thing that they always say to me is, "You guys haven't won a Super Bowl." And I'm like, "Yeah, that's cool, we haven't won a Super Bowl, but I'll put our last 15 years up against all except probably three teams in the league."
You can't really argue with what the Patriots have done, you can't really argue with what the Giants have done well. But having so many successful, winning seasons – yeah, it would be nice to have a Super Bowl, but that's just for bragging rights. I really just enjoy the season itself because – my buddy who's a Raiders fan, yeah, they did win it back in the day, but they've had so many losing seasons that sometimes he doesn't even want to turn on the TV on Sundays, and my buddy who's a Tampa Bay fan, he always talks about how they went through us to get to the Super Bowl and they won it, but since then I've had much more enjoyable Sundays than them. I wouldn't change all those winning seasons for a Super Bowl.
I think most of us have a gameday routine, and here's mine: I get up in the morning, sometimes I go to the gym, sometimes I just read since I get up early. Luckily, since I'm on the West Coast, the games come on at 10 a.m. When I was working in New York for a couple of years, it was a bit more difficult because I kept waiting for the games to start. Having grown up on the West Coast and being there for so many years, the games would start at 10 instead of 1, so I always had to find things to do to occupy myself until 1 o'clock.
I don't scream at the TV; I'm pretty even-keeled. It is emotional because I have a strong desire for them to win, but I'm a pretty even-keeled guy. I haven't broken any TV sets, I don't scream at my kids or anything like that because it is just a football game. The pressure comes from – now obviously I love football so I love watching them win – having to hear the mouths of all of my friends when we lose. It's just ridiculous, and they are relentless. Now, with cell phones, they text and they text and they text. Luckily, this year was good, but one of my buddies is a Vikings fan and he always tells me that win the Vikings had over us was his Super Bowl, and I'm like, "Yeah, but I'm enjoying many more Sundays than you have."
I'm encouraged with this team. I'm encouraged by where the offense is. I do think the defense has been playing a little bit better, but I think we gave up close to 700 yards to two backup quarterbacks – even though Kyle Orton is no slouch, but we didn't do anything to Matt Cassel and lost that game. I'm encouraged by the offense and I'm encouraged by Nick Foles. I know he's having a great season, but I always like to temper my enthusiasm because in the offseason, once these defensive coordinators have a complete season to really study a quarterback, I always like to see what's going to happen the very next season and see if Foles studies them as much as they study him and if he can make the adjustments.
I like to watch the games by myself and that's probably what I'm going to do tonight. I normally just go to my office at home and watch. Sometimes, my wife takes the kids and they go somewhere on Sunday, and sometimes I'll watch it in the living room by myself. Most of the time it's in my office.
My schedule didn't allow me to get to Philadelphia for this game. I'll be watching, though, and I will be into the game as much as anybody. It's a big moment for the Eagles, and I can't wait for it to start!