Like every other player on the Eagles roster, Curtis Marsh has a fresh start. With a new coaching staff in place, the 2011 third-round pick has a chance to be judged solely on what he does on the field moving forward.
In two seasons during which he was stuck on the depth chart behind the likes of Nnamdi Asomugha, Dominique Rodgers-Cromartie and Asante Samuel, Marsh played a mere 75 combined snaps on defense. But with the roster churned and a new stable of cornerbacks on the team, Marsh has a chance to prove himself.
"I love it," Marsh said. "That's one of my favorite things to do is to compete.
"I want us to have the best players in the NFL but at the same time I want to compete and I want to be one of the best out there with the starters."
On Monday, Marsh took the reps at right cornerback with the first-team defense. Newly married projected starter Cary Williams was absent from practice while on his honeymoon, but it's not clear what affect that had on Marsh's status in practice. During that session, Marsh was paired with Bradley Fletcher on the first team.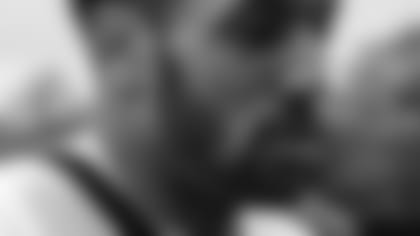 Fletcher and Williams are the free agent imports at the position while Marsh competes alongside holdovers Brandon Boykin and Brandon Hughes, among others. As a rookie fourth-round pick, Boykin earned a role immediately as the nickel cornerback. Despite being chosen a round earlier the year prior, Marsh has yet to establish a role for himself. Marsh, though, was always expected to need some seasoning at the professional level. A cornerback for only two seasons at Utah State (he was originally a running back), Marsh was billed originally as a starting-caliber player down the line. As general manager Howie Roseman stated earlier this offseason, the goal of a draft is not to get the best players in Year 1, but rather to get the players who will be the best three years down the line.
That means, for Marsh, the time is now.
"It's all I want," Marsh said. "It's all I think about. When I'm at home, I'm watching film. This whole offseason I spent most of the time here, training here. I changed my diet. Everything, every little thing that I could do to get better and prove to these coaches that I'm the best and to do get out there in the NFL to show that I can be one of the best. So I'm just trying to work hard and get the best out of myself and help the team win football games."
Marsh also believes that the new defense under defensive coordinator Billy Davis fits his skillset well, though the Eagles are limited in what they can do physically before Training Camp.
"It's great," he said. "I feel like we get to do a little bit of everything. We get to press a lot. Coach Davis loves being able to re-route receivers and I feel like with my size and my arm length and just my experience press-wise, I can't wait to get into Training Camp and preseason and show what I can do as far as that. But at the same time, you have the option to play off and it's real simple once you get the hang of it and you have the calls, you can just get out there and execute. Once you know what you're doing, you just get out there and execute. We get so many reps it's becoming habit and I just love it."