Cornerback Darius Slay relishes these moments – the one-on-one battles against star wide receivers in the national spotlight. However, the battle on Monday night against Seattle did not go Slay's way in Seattle's 23-17 win at Lincoln Financial Field: His opponent, wide receiver DK Metcalf, caught 10 passes for 177 yards on 13 targets, the biggest of the big plays a 52-yard catch on a throw from quarterback Russell Wilson that led to Seattle's first touchdown.
Metcalf was just too big and strong working against Slay, who oftentimes had good coverage but was unable to keep Metcalf from making the catch in a matchup that was physical and chippy from the very start.
"It was tough. The plays weren't going my way, but he did a great job of catching the ball," Slay said. "He did everything good as a receiver. I'll say this: This was by far my worst game I ever played in the league. I truly lost almost every 50/50 ball. I was probably an 0-fer. I've never been that. Props to him. He played his butt off today and I've just got to get better."
On the 52-yard connection, the Seahawks had maximum protection to give Wilson time to set up and throw, and Metcalf just had a half step on Slay as he ran a deep post pattern. It was a perfect throw and a great catch against good coverage – and that's the kind of night it was for Slay all around.
"I'm a man about it," Slay said. "I put that game on me because I'm supposed to do my job and shut down, but he made the catches and those 50/50 plays, he made. There was no YAC (yards after the catch) because I was right there. He just made more plays than I did. I take a real big ownership. I feel I'm one of the best in the game ... he just got the best of me today."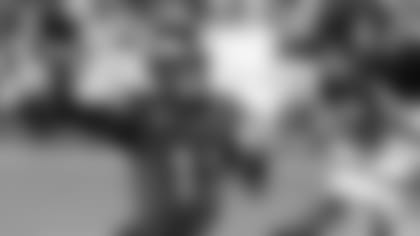 Postgame Show: Eagles come up short on Monday night
The Eagles made it close, but another slow start on offense results in a 23-17 loss. Amy Campbell, Fran Duffy, and Eagles Insider Dave Spadaro recap the action on the Postgame Show presented by Ricoh.