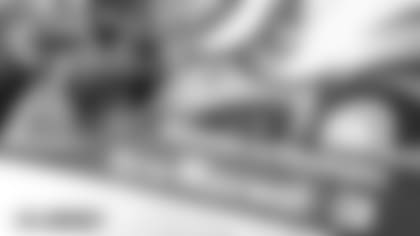 The Philadelphia Eagles have agreed to terms on a six-year contract with cornerback Byron Maxwell.
Originally a sixth-round draft choice of the Seattle Seahawks in 2011, Maxwell (6-1, 207) recorded two interceptions and a team-high 12 passes defensed in 2014 while helping the Seahawks reach the Super Bowl for the second-consecutive season.
Maxwell appeared in 47 games (17 starts) for the Seahawks during his four-year tenure with the team, totaling 70 tackles, six interceptions, 26 passes defensed, two forced fumbles and one fumble recovery.
As part of Seattle's Super Bowl XLVIII championship team, Maxwell notched 25 tackles, four interceptions, 12 passes defensed and one forced fumble in 16 games for the team. Maxwell forced a fumble of Broncos wide receiver Demaryius Thomas that was recovered by Seahawks linebackeer Malcolm Smith in Super Bowl XLVIII to help secure a victory for the Seahawks.
A native of Charleston, SC, Maxwell starred collegiately at Clemson, where he recorded 165 tackles, 11.5 tackles for loss, four interceptions, 20 pass breakups and six forced fumbles in 53 games for the Tigers.