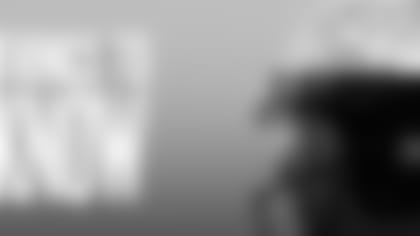 It's the eve of the second preseason game for the Philadelphia Eagles. Since this is an afternoon edition of 5 Things to Know Today, I can delve into some of what happened on the field Friday during the joint practice as well as some other news and notes. Make sure to join us this evening at 5 PM for Inside Training Camp presented by Xfinity as the Voice of the Eagles Merrill Reese joins us in studio for a one-on-one interview ...
1. Marcus Smith Vows To Return For Season
Linebacker Marcus Smith incurred a hamstring injury during a special teams drill on Thursday. Smith said after Friday's training session that he will be good for the start of the regular season. In the meantime, Vinny Curry will work more at outside linebacker. In fact, Curry was already on defense's second-team unit at outside linebacker prior to Smith's injury. Defensive coordinator Bill Davis said that Brad Jones will see some outside linebacker reps Saturday against Baltimore.
2. Bradford: This Saturday Is Going To Be Fun
It's almost a year to the day since quarterback Sam Bradford suffered his second ACL injury. With no setbacks since Training Camp began, all signs point to Bradford making his preseason debut against the Ravens.
Bradford covered a lot of ground during the conversation from the passion that he's felt from Eagles fans - he compared it to the college atmosphere at Oklahoma - as well as the immense talent on the offensive side of the ball.
"I think the sky's the limit. If you just look across the board at our offense, we've got depth at every position, especially the skill positions," Bradford said. "It's nice to be able to roll in a second group with fresh legs and not miss a beat. I think that's where we're at."
3. Accuracy On Par With Manning, Warner
"(Shurmur) believes that he can deliver a ball to a receiver on the move and pinpoint it at any time," Cole said.
The Eagles' offensive coordinator has the most experience with Bradford on the staff. Shurmur held the same role in St. Louis in 2010 when Bradford, then the No. 1 overall pick, won AP NFL Offensive Rookie of the Year honors.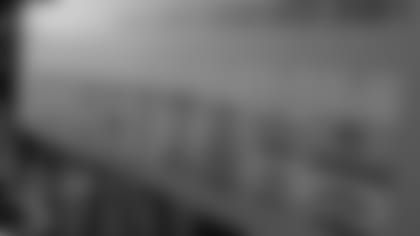 4. The Fantasy "Experts" Weigh In
The Eagles held the Bug Light Fantasy Football Insider Mock Draft event on Thursday night at Lincoln Financial Field. Dave Spadaro and Kay Adams from NBC Sports did a great job hosting a Q&A with fans and moderating the 10-team mock draft that will selected by yours truly and Fran Duffy among others.
With the No. 7 slot, DeMarco Murray fell into my lap, thank you very much, with the first-round pick. I went with a pair of receivers - Atlanta's Julio Jones and New Orleans' Brandin Cooks - before finishing the night with another back in Detroit's Ameer Abdullah.
5. Bednarik Honored On All-Time College Football Team
The late Chuck Bednarik was one of five current and former Eagles who were named to the 75th Anniversary All-America Team as selected by the Football Writers Association of America.
Bednarik was the second-team center. The second-team quarterback? Current Eagles quarterback Tim Tebow. Former tackle Jerry Sisemore was a third-team selection.
Another departed legend Reggie White was a third-team pick while former kicker Tony Franklin also earned third-team honors.