The linebacker group is a fascinating one to watch every year in the Draft because of the wide variety of shapes and sizes and skills sets leveraged in today's NFL. Whether you're looking for big, hulking run defenders; sleek subpackage pass rushers; or hyper-athletic coverage players, this class has it all as arguably one of the most talent-filled positions in the class.
These are the players who analysts expect to see perform best in the athletic testing portion of the workout.
Christian Harris, Alabama – A high school wide receiver and safety who was pressed into action as a true freshman at a new position in the center of Head Coach Nick Saban's defense, Harris hit the ground running in 2019 and never looked back. At 6-foot-2, 232 pounds, he runs like a deer and has shown off his versatility every season in the Crimson Tide defense.
Quay Walker, Georgia – Over the last handful of years, several linebackers "rise up the board" because of their unique height/weight/speed profile, and Walker is one of those guys. Listed at 6-foot-4, 240 pounds, Walker is a former high school wide receiver who, like Dallas Cowboys rookie Micah Parsons, played defensive end in high school, but was so athletic that his college team wanted to move him to linebacker. Walker has eye-popping speed at that size, showing the ability to play in coverage and as a blitzer.
Channing Tindall, Georgia – Tindall started exactly zero games over the course of his college career due to a logjam at the position, but he still managed to be an impact role player for the champion Bulldogs this year off the bench with a number of splash plays. At 223 pounds, Tindall is expected to run extremely well in the 40-yard dash, and that shows up when you watch the heat-seeking missile on tape.
Brandon Smith, Penn State – Death, taxes, and Penn State players blowing up the Combine. The Nittany Lions have developed quite a trend in recent years with players standing out in Indianapolis, and Smith should be next in line. The junior linebacker spent a lot of time playing in space for the PSU defense, and for good reason. His athleticism is very, very impressive, and it should show up across the board in drills next week.
Damone Clark, LSU – LSU seemingly always has a dynamic playmaker at linebacker. Checking in at 6-foot-4, 239 pounds, at the Senior Bowl, Clark has been rumored to run in the low 4.5s in the 40-yard dash, and his speed, quickness, and agility show up in spades on tape.
Malcolm Rodriguez, Oklahoma State – A four-year starter for the Cowboys, Rodriguez posted outstanding production over the course of his career. Not the biggest linebacker at 5-foot-11, 227 pounds, the Oklahoma native actually played his first three seasons at safety before transitioning to a more traditional linebacker role for the 2020 season and he did not miss a beat. Rodriguez is a good tackler and a tremendous athlete who defeated blocks every which way while also being a force on special teams. He should shine in athletic testing.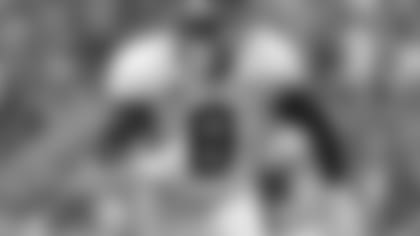 Like most positions in football, teams want to find linebackers who can impact the passing game. If you're not going to rush the quarterback, that means you have to be viable in coverage. Can you efficiently flip your hips in space, turn and run, and find the football? Some of the coverage drills we'll see will put that to the test. Some things to notice while watching these drills:
You want to see the defenders flip their hips without losing much speed, if any. Want an easy way to look for this? Watch their head. If their head pops up, that typically is a sign of some lateral stiffness when they're asked to execute that kind of athletic maneuver.
After the linebacker flips his hips, you want to see a strong burst to the catch point. Can they change gears or are they a one-speed kind of player?
Lastly, can they finish at the catch point. You don't need a true ballhawk underneath, but any production on the ball is good production in the passing game.
Here are the players who have a chance to shine in these drills.
Devin Lloyd, Utah – Lloyd should also test extremely well in athletic drills, but his ability to play in coverage is very impressive. Another converted high school wide receiver and defensive back, Lloyd's chops in the pass game show up in every game. He should look natural in these drills.
Chad Muma, Wyoming – Muma was a third-team All-American this fall for Wyoming at 6-foot-2, 241 pounds, after racking up 266 tackles over the course of his career. He then went to the Senior Bowl and was one of the top linebackers in attendance at the game. He posted three interceptions this fall in his final season on campus, showing instincts in space and the ability to finish on the ball, which should not be surprising given that he's, wait for it, a former high school safety.
Brian Asamoah, Oklahoma – At 6-feet, 222 pounds, Asamoah makes up for his size with fluid athleticism. The Ohio native was named the Linebacker of the Week for the National Squad down at the Senior Bowl thanks to his sideline-to-sideline range and playmaking ability. Asamoah's movement skills should show up in these coverage drills.
JoJo Domann, Nebraska – Domann, listed at 6-foot-1, 226 pounds, is a linebacker/safety hybrid who played both positions during his time with the Huskers. A second-team All-American as a super senior (granted an extra year of eligibility due to the COVID-19 pandemic) in 2021, Domann was an extremely productive coverage player over the course of his career, racking up three interceptions and 15 pass breakups in five seasons. His ball skills will flash in these drills.
All of these players have great stories to tell, but who has taken the most unique journey to get to this point?
Nakobe Dean, Georgia – The heartbeat of the best defense in the country this year, Dean won numerous awards this fall as one of the top players in the country. A five-star recruit coming out of high school as the No. 1 linebacker in the country, Dean won the Gatorade Player of the Year Award in the state of Mississippi in his final season in high school while also starring for the baseball, basketball, and track teams. Dean, whose older brother (Nikolas) plays tight end for the hometown Ole Miss Rebels, was (literally) right in the middle of one of the most dominant forces in recent memory with that Georgia defense this fall, and his intangibles are a big reason why.
Troy Andersen, Montana State – Andersen played both ways as a running back and linebacker as a true freshman in 2017, winning Big Sky Freshman of the Year honors after rushing for over 500 yards and five touchdowns. Fast forward to 2018 as he turned in a 7-4 record as the team's starting quarterback, rushing for a school-record 21 touchdowns while being named the team's Offensive MVP. Andersen moonlighted on the defensive side of the ball that year, pulling in one sack and one tackle for loss on the season. He fully embraced a move to defense in 2019, being named first-team All-Big Sky with 54 tackles, 11.5 tackles for loss, 6.5 sacks, and an interception ... while also squeezing in 336 yards rushing and seven more touchdowns on offense. Andersen didn't play on offense this fall, but did enough to lead his team to the FCS Championship Game, posting 147 tackles, 14 tackles for loss, and a pair of interceptions and sacks. Will he play offense or defense in the NFL? Why not both?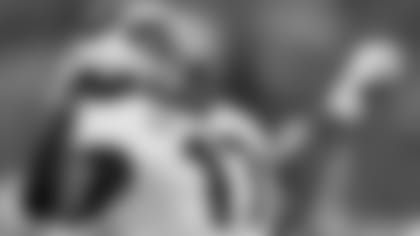 These are the players with a special tie to the City of Brotherly Love or to the Eagles that you should keep a close eye on.
Jeremiah Gemmel, North Carolina – At 6-foot-1 225 pounds, Gemmel started 38 games over his career in Chapel Hill. That experience shows up as he presses the line of scrimmage quickly and has VERY fast play recognition skills. A good run defender and a good blitzer, Gemmel hails from East Coweta High School, the alma mater of Eagles cornerback Steven Nelson.
Isaiah Graham-Mobley, Boston College – Graham-Mobley is listed at just under 6-foot-1 and 223 pounds. Before starting at Boston College this season, Graham-Mobley played his home games at Lincoln Financial Field for the Temple Owls, his hometown team. The senior starred at quarterback, wide receiver, and defensive back at Upper Merion High School just outside Philadelphia.
Nephi Sewell, Utah – Sewell started his career as a running back and cornerback in high school. He became a safety at Nevada. Then he transitioned to linebacker at Utah. His younger brother, Penei, was a top-10 pick last year by the Detroit Lions. His Eagles connection? Sewell, who grew up in American Samoa, is the nephew of former Eagles nose tackle Isaac Sopoaga.
Everyone else who will take part in the events in Indianapolis (in alphabetical order):
Darrian Beavers (Cincinnati), Terrel Bernard (Baylor), Darien Butler (Arizona State), Chance Campbell (Ole Miss), Leo Chenal (Wisconsin), Jake Hansen (Illinois), Aaron Hansford (Texas A&M), Kolby Harvell-Peel (Oklahoma State), D'Marco Jackson (Appalachian State), Nate Landman (Colorado), Zakoby McClain (Auburn), Micah McFadden (Indiana), Jeremiah Moon (Florida), Mike Rose (Iowa State), Josh Ross (Michigan), Jack Sanborn (Wisconsin), Baylon Spector (Clemson), Tre Walker (Idaho)
We get to read all about the measurements for all these players over the next few weeks, but wouldn't it be nice to have some context? What is considered a "good" 40-yard dash time? What about arm length? The broad jump? Here's what the average player drafted at each position has looked like over the last decade (based on my own personal research).
Arm Length: 3228 (32 1/4")
Unofficial 40-Time (Stopwatch): 4.62 seconds
Official 40-Time (Laser): 4.66 seconds
10-Yard Split: 1.60 seconds
3-Cone Drill: 7.07 seconds
Short Shuttle: 4.28 seconds