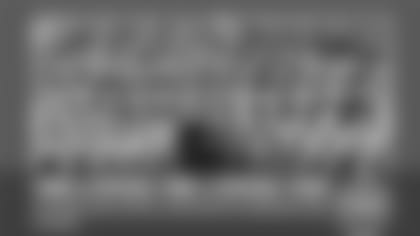 *This story appears in the November 22 edition of Gameday Magazine, which can be found at select ACME Markets.
It was a festive time, 1980 in Philadelphia. The Phillies had just won their first World Series. The Flyers and 76ers were on their way to the championship finals. And the Eagles, reborn under head coach Dick Vermeil, were bound for the Super Bowl.
After decades of suffering, Philadelphia was finally enjoying a new identity: The City of Winners. It was a special time and the Eagles were a special team.
They didn't have an impressive pedigree. Almost half of the players were discards from other teams. Fourteen players were free agents. Ten more were acquired through trades or waivers. Of the 21 draft picks on the roster, only three were selected in the first round. The rest Vermeil found in the discount aisle. He had little choice because the previous regime had traded away all the top picks.
Wilbert Montgomery, the team's leading rusher, was a sixth-round pick. Defensive linemen Carl Hairston and Charlie Johnson were seventh-round choices. Nose tackle Ken Clarke and cornerback Herman Edwards weren't drafted at all. Vermeil signed them as free agents.
Yet somehow he turned that scrap into championship steel.
Hard work and discipline were the foundation of Vermeil's program. Practices routinely lasted three hours. Coaches meetings went through the night. Vermeil slept in his office four nights a week. There was a price to be paid for winning, he said, and he paid it on a daily basis. So did his players.
"I always had a sense that we were moving in the right direction," said Bill Bergey, the All-Pro linebacker. "Even in the early years (under Vermeil) when the wins were few and far between, we could see the intensity of the play picking up. Dick's personality rubbed off on us."
"It was like being in a time warp," said tight end John Spagnola. "You practiced, you got chewed out, you watched film. You practiced, you got chewed out, you watched film. Over and over, every day. In a strange way, it brought us all together. You'd lean over to the guy next to you and say, 'This coach is killing me.' He'd say, 'Yeah. Me, too.'
"But Dick saw things in each of us that we didn't see in ourselves. He knew we could be better than we were and he was pushing us to bring out that (ability). That's the mark of a great coach, someone who can reach down and pull something out of you that you didn't even know was there."
"I realized later it was all a test," Bergey said. "Dick was getting rid of the whiners and the losers and finding guys who were tough enough to play his brand of football. Once he achieved that, once he had his team, we took off."
In 1980, Vermeil was in his fifth year as Eagles head coach. He had the NFC's leading passer in Ron Jaworski, whom he acquired in a trade with the Los Angeles Rams; a tough, dual-purpose back in Montgomery, who led the team in rushing and receiving and a rugged 3-4 defense that allowed the fewest points (222) in the regular season.
The defense, coordinated by assistant coach Marion Campbell, was anchored by Bergey and Frank LeMaster, the inside linebackers, with John Bunting and Jerry Robinson on the outside. Johnson and Clarke split time at nose tackle. Claude Humphrey, a 36-year-old former Pro Bowl end who Vermeil lured out of retirement, led the team with 14 sacks. Edwards and safety Randy Logan were the veteran leaders in the secondary.
The league average for quarterback efficiency in 1980 was 74.1, but the rating for quarterbacks playing against the Eagles was 57.8. The defense keyed the 31-16 win over Minnesota in the NFC Divisional Playoff, forcing eight turnovers (three fumbles and five interceptions) and sacking quarterback Tommy Kramer three times. In the NFC Championship Game, the defense limited Dallas to 11 first downs in a 20-7 Eagles victory.
"We had a lot of confidence as a team," said Jaworski, who threw 27 touchdown passes that season and won the Bert Bell Award as the NFL's Most Valuable Player. "We felt whatever we needed to do to win, we could do it. The offense was solid, the defense was consistent, we had good special teams. It was just a great bunch of guys who understood their roles, loved to play and loved being Eagles."
The Eagles had a unique weapon in 6-8 wide receiver Harold Carmichael. Originally a seventh-round draft pick in 1971, Carmichael had an up-and-down career in Philadelphia prior to Vermeil's arrival. In 1973, he led the league with 67 receptions for 1,116 yards, but as the team struggled over the next few years so did he. He was reborn under Vermeil and formed a potent partnership with Jaworski.
"When I got the job, Harold was beaten down emotionally," said Vermeil, who was inducted into the Philadelphia Sports Hall of Fame earlier this month. "He was booed, he was maligned unfairly. What he needed was for someone to believe in him so he could believe in himself. I told him he was a leader on this football team. I challenged him and he responded."
In 1980, the Eagles won 11 of their first 12 games, but it wasn't easy. Montgomery was injured at one point and missed four games, but Louie Giammona, Vermeil's nephew, stepped in and played well. He had two touchdowns in a 31-16 win over the New York Giants. When the Eagles played Chicago, Jaworski suffered a concussion and left the game. His backup, Joe Pisarcik, came off the bench and led a 70-yard drive for the winning score, an 18-yard field goal by Tony Franklin.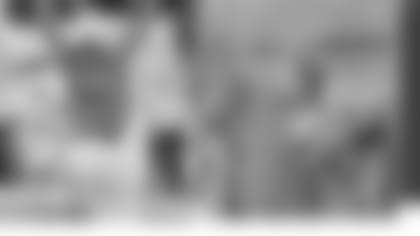 The '80 Eagles, who are being honored at the game against Tampa Bay, had a gritty toughness that was a natural fit for Philadelphia. The team was not pretty or fancy, but it won on its will and work ethic. The blue-collar fans in the 700 level could identify with that. When the fans talk about that team today, 35 years later, that is what they remember. Vermeil often used the term "character" and his '80 team was built on that.
Their finest hour was the NFC Championship Game against the division-rival Cowboys. It was played on a bitterly cold day at Veterans Stadium. The Eagles, in a neat bit of gamesmanship, exercised their right as the home team to wear white jerseys and thereby forced the Cowboys to wear royal blue which they considered bad luck. "It was just one more thing for them to think about," Vermeil said.
The biggest question going into the game was the health of Montgomery, who finished the season with a bad knee and a bruised thigh. He didn't practice much the week prior to the game and no one knew how much he would be able to play that day. But trainer Otho Davis spent three hours that morning massaging and wrapping Montgomery's thigh. "After that," Davis said, "it was up to Wilbert."
On the second play from scrimmage, Montgomery took a handoff from Jaworski, started off left tackle, cut back and found an open lane through the Dallas defense. He sprinted untouched 42 yards for a touchdown that ignited the crowd and set off a roar that rocked the Vet.
"It looked like someone shot Wilbert out of a cannon," Bergey said. "He exploded through there. I knew right then we couldn't lose."
"It wasn't just that we scored early, but we scored early on a running play," Jaworski said. "Nobody thought we could run like that on the Cowboys. It sent a message that we could take the ball and shove it down their throats. Weather conditions being what they were the more physical team was going to win and we established right away that we had the edge."
Montgomery finished the game with 194 yards rushing, two short of the NFL playoff record set by former Eagles great Steve Van Buren in the 1949 NFL Championship Game against the Los Angeles Rams. It was a courageous performance, the signature moment in a superb career for Montgomery.
As the final seconds ticked down, hundreds of fans stormed the field. Owner Leonard Tose hugged Vermeil as the scoreboard flashed the message: "We're Going to the Super Bowl."
Tackle Stan Walters recalls seeing some concession workers on the field celebrating with everyone else.
"I thought that was neat, even the hot dog vendors were losing their minds," Walters said. "It put a Philly kind of stamp on the whole thing."
An award-winning writer and producer, Ray Didinger was inducted into the Pro Football Hall of Fame in 1995. He has also won six Emmy Awards for his work as a writer and producer at NFL Films. The five-time Pennsylvania Sportswriter of the Year is a writer and analyst for Comcast SportsNet. Didinger will provide Eagles fans a unique historical perspective on the team throughout the year for PhiladelphiaEagles.com. You can read all of his Eagles History columns here. He is also the author of The New Eagles Encyclopedia.