Philadelphia Eagles Hometown Heroes 2020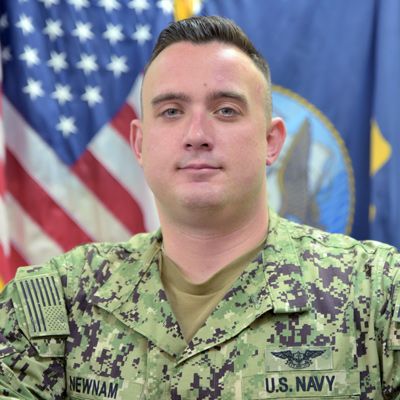 Aviation Support Equipment Technician Third Class Michael Newnam
January 3
Football Team vs. Eagles
Aviation Support Equipment Technician Third Class Michael Newnam is a native of Northeast Philadelphia and grew up in Doylestown, PA. He attended Central Bucks High School South in which he played three years of varsity football as Left Tackle, Defensive End and serving as Captain during his senior year. After graduating in 2012, Newnam attended Shippensburg University for two years where he played football as an Offensive Lineman. After college, Newnam decided to enlist in the Navy. He did so in April of 2016 in an effort to further his education, travel, and to follow a family tradition as both of his grandfathers served in the Navy during WWII.
Petty Officer Newnam attended basic training at Recruit Training Command, Great Lakes, IL followed by Aviation Support Equipment "A" School in Pensacola, FL. His duty assignments include the USS Essex in San Diego, CA and his current posting where he serves as a Shift Supervisor in his role as an Aviation Support Equipment Technician Third Class at Naval Support Activity Lakehurst in South Jersey. He is responsible for 12 Sailors and has managed the movement of 250 aircraft and the delivery of 25,125 gallons of jet fuel with zero mishaps.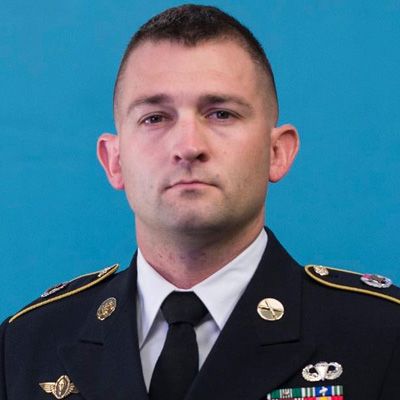 Sergeant First Class Richard Kane Jr.
December 13
Saints vs. Eagles
Sergeant First Class Richard Kane Jr. was born in 1988 to an Army family in Fort Belvoir, VA. Following their service, the family settled in Bucks County, Pennsylvania where SFC Kane spent most of his school years cheering for the Philadelphia Eagles. After graduating from Central Bucks High School South in 2006, SFC Kane enlisted in the U.S. Army as an Airborne Artilleryman in 2007. SFC Kane served in the 82nd Airborne Division as part of the 2-319th Airborne Field Artillery Regiment, during which time he deployed on a humanitarian mission to Haiti following the 2010 earthquake in support of Operation Unified Response. Shortly after, SFC Kane deployed to Iraq in 2011 supporting Operation New Dawn. SFC Kane has also served as an Arctic Paratrooper in the 4th Brigade, 25th Infantry Division in Alaska with the 2-377th Parachute Field Artillery Regiment. While serving in this role, he deployed to Afghanistan in support of Operation Freedom's Sentinel. SFC Kane is currently based at Fort Dix, NJ where he serves as an Observer Coach/Trainer with the 3-314th Field Artillery Regiment with the mission of aiding and advising regional National Guard partner units. Sergeant First Class Richard Kane continues to support his country and his hometown Eagles.
Staff Sergeant Emesh Fernando
November 30
Seahawks vs. Eagles
Staff Sergeant Emesh J.P. Fernando enlisted in the United States Air Force on January 10th, 2011. He has served in a variety of Aerial Transportation positions during his time. His assignments include bases in Turkey, Germany, Qatar, and New Jersey. He has deployed in direct support of Operations Iraqi Freedom, Enduring Freedom, New Dawn and Inherent Resolve. SSgt Fernando is currently assigned to the 423rd Mobility Training Squadron, United States Air Force Expeditionary Operations School, United States Air Force Expeditionary Center, Joint Base McGuire-Dix-Lakehurst, New Jersey. As a Cadre member, SSgt Fernando instructs Aerial Port Operations Course, Air Transportation Instructor Course, and is cross-utilized as an instructor for the 421st Combat Training Squadron, Contingency Response Mission Planners Course. SSgt Fernando has also served as the Head Coach for the United States Air Forces of Europe (USAFE) Track and Field teams in both 2015 and 2017 where the teams brought home 3 championships at the North Atlantic Treaty Organization Head Quarters Athletics Championships. Throughout his career, Staff Sergeant Emesh Fernando has demonstrated great leadership and dedication to service.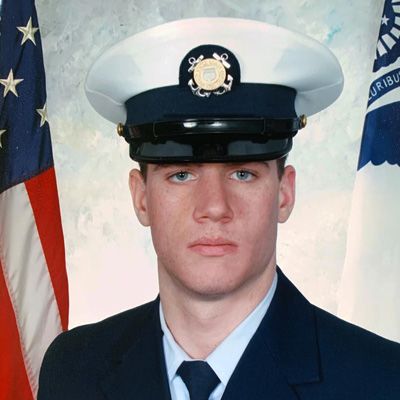 Petty Officer Michael Buckley
November 1
Cowboys vs. Eagles
Petty Officer Michael Buckley has spent the past ten years dutifully serving the United States Coast Guard, most recently achieving the rank of Boatswain's Mate Second Class. During that time, BM2 Buckley has served aboard Coast Guard Cutters Dolphin, Rollin Fritch, and Dauntless. In addition to his efforts to protect our nation's coastal waters, Petty Officer Buckley has also helped shape the future of the Coast Guard. As a Firefighting and Seamanship instructor at Coast Guard Training Center Cape May, he has trained new recruits in the skills needed to succeed in the fleet.
During his career, Petty Officer Buckley was previously engaged in counter narcotics and fisheries law enforcement throughout the Eastern Pacific, Caribbean, and Atlantic. For his most recent assignment, Buckley has served aboard Aids to Navigation Team Cape May. As a part of this role, Petty Officer Buckley is responsible for the safe navigation of commercial and recreational traffic throughout New Jersey, Virginia, and Delaware Bay. He is currently serving Temporary Duty aboard the Coast Guard Cutter Dauntless. A high-performer at his Aids to Navigation Team, Petty Officer Michael Buckley is a life-long Eagles fan. Aside from serving his country, he loves nothing more than rooting for his favorite team.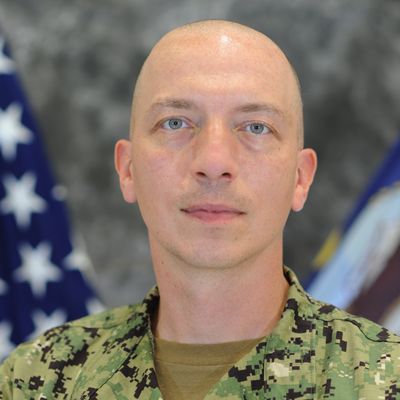 Petty Officer Thomas Anderson
October 22
Giants vs. Eagles
Petty Officer Thomas Anderson was born and raised in New Jersey. Upon graduating from Belvidere High School in June of 1999, Thomas attended school at The Art Institute of Philadelphia, where he earned an Associate of Specialized Technology Degree in the field of Video Production. After obtaining his degree, Anderson enlisted in the U.S. Navy Reserve, attending boot camp in Spring of 2013. Upon completion, Anderson attended Aviation Structural Mechanic (AM) "A" school, where he graduated at the top of his class. Following graduation, he reported to Navy Operational Support Center (NOSC) Lehigh Valley and joined the command's Operational Support Unit, while being cross-assigned to Fleet Logistics Support Squadron FIVE THREE, based out of Joint Base Andrews in Virginia.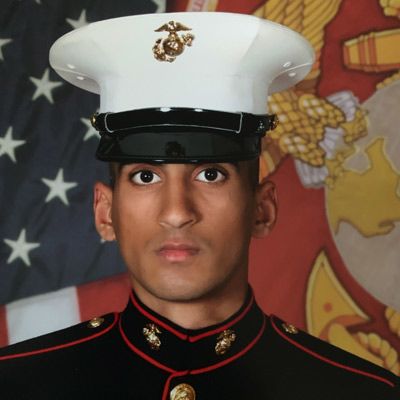 Lance Corporal Ridha Al-Hamadani
October 18
Ravens vs. Eagles
Lance Corporal Ridha Al-Hamadani was born in Syria after his parents fled Iraq to escape the regime of Saddam Hussein. Throughout his youth, Al-Hamadani followed his family as they moved around the Middle East, spending time in Egypt, Syria and eventually returning to Iraq. In 2013, his dream was realized when his family arrived at JFK Airport to begin the next chapter of their lives in the United States. With aspirations of one day working for NASA, Al-Hamadani spent his high school years studying math and physics, two subjects at which he excelled. During that time, he realized a desire to give back to his new home country and decided to join the military. Seeking a challenge, Al-Hamadani took a break from school and in February of 2019, he enlisted in the Marine Corp Reserves as a 1371 Combat Engineer. After finishing seven months of training, LCpl Al-Hamadani was assigned to his current unit, 6th ESB Bridge Company Bravo, where he has forged the beginnings of lifelong friendships. Since then, he has returned to West Chester University to complete his degree, majoring in Math with a double minor in Physics and Computer Science. This past July, another of LCpl Al-Hamadani's dreams was realized when he officially became a US Citizen. Lance Corporal Ridha Al-Hamadani is the living embodiment of the American Dream.
Sergeant First Class Shauna D. Banks
September 27
Bengals vs. Eagles
Sergeant First Class Shauna D. Banks hails from Philadelphia, Pennsylvania. In March of 2003, at the age of 17, she enlisted in the Pennsylvania Army National Guard. After Initial Entry Training at Fort Jackson, SC and Advanced Individual Training at Fort Gordon, GA, SFC Banks returned home to serve as a Signal Support Specialist for HHC, 56th BDE. Her responsibilities over the following years included supporting Hurricane Katrina relief efforts and a deployment to Iraq in support of Operation Enduring Freedom. Banks spent the next several years as an Information Tech Team Chief, culminating in her promotion to the rank of Sergeant First Class in December 2015. More recently, SFC Banks supported Exercise Citadel Guibert in France.
SFC Banks is currently assigned to the PA Army National Guard HHC, 56th Stryker Brigade Combat Team where she serves as the Brigade Spectrum Manager and Alternate COMSEC Account Manager. She also holds an Associate's Degree in Accounting from the Community College of Philadelphia. Sergeant First Class Banks currently resides in Philadelphia where she loves rooting for her hometown Eagles.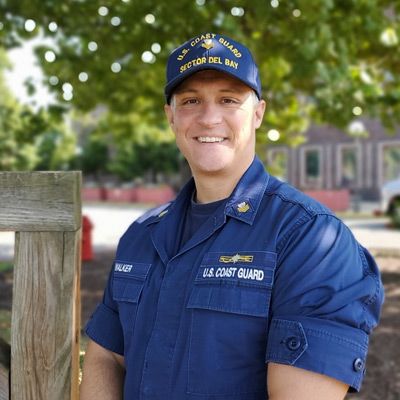 Petty Officer First Class United States Coast Guard Michael Walker
September 20
Rams vs. Eagles
Petty Officer First Class Michael Walker was raised in Croydon, PA, just outside of Philadelphia. He began his Coast Guard career in 2005 as a crewmember onboard the icebreakers CGC Polar Star and CGC Polar Sea. In 2008, Walker attended Marine Science Technician "A" school and reported to Sector Houston / Galveston, TX, where he began a decade-long career in environmental and emergency response. During that time, he responded to six major hurricane disasters, including Super Storm Sandy in 2012 and Hurricane Irma in 2017.
Currently, Petty Officer Walker serves as a Waterfront Facility and Container Inspector at Sector Delaware Bay in Philadelphia, PA. His primary duties include regulating over 70 bulk liquid Waterfront facilities, conducting Container Inspections, and Explosive Handling Permit reviews. When the need arose earlier this year, Petty Officer Walker took on the role of Sector Delaware Bay Covid-19 Liaison Officer, where he coordinated with state and federal agencies, industry port stakeholders, and local public health organizations to mitigate the impact of Covid-19 on the maritime community and international commerce. Petty Officer Walker's efforts afforded the Port of Philadelphia's timely implementation of health and safety protocols and enabled the port's critical infrastructure to continue running during the global pandemic.