Philadelphia Eagles Hometown Heroes 2019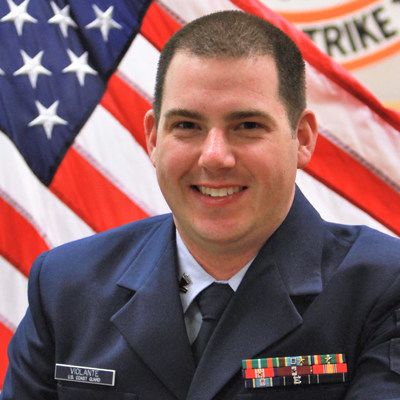 Petty Officer Second Class Nicholas Violante (YN2)
Eagles vs. Seahawks
January 5
Petty Officer Second Class Nicholas Violante, Yeoman Second Class, began boot camp at the United States Coast Guard Training Center at Cape May, NJ in May 2008. Since then, he has spent his career in the U.S. Coast Guard by helping others and demonstrating a commitment to selflessness and volunteerism. YN2 Violante has deployed for multiple Environment and Disaster Response missions, recently highlighted by his preparation and recovery efforts before and after Hurricane Irma, the catastrophic high intensity storm that pummeled Puerto Rico and the surrounding region in September of 2017. Working as an Atlantic Strike Team Response Member, YN2 Violante assisted with last-minute readiness and preparations before the storm. After landfall, he worked tirelessly with his fellow shipmates and first responders to address the devastation wrought by Irma.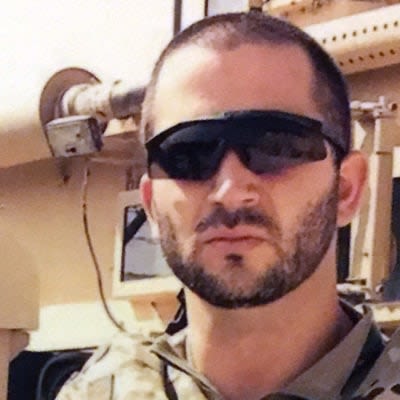 Special Agent Staff Sergeant Peter Wagner Taub
Eagles vs. Cowboys
December 22
Special Agent Staff Sgt. Peter Wagner Taub enlisted in the United States Air Force in 2007. After completing basic and technical training, he was assigned to Kadena Air Base, Okinawa, Japan as an F-15 Eagle load crew team member. In July 2011, he was assigned to Ellsworth AFB in South Dakota as a B-1 Bomber load crew team member. In 2013, Taub made the decision to retrain into the Air Force Office of Special Investigations where he was assigned to Det. 816. Taub served honorably as a Special Agent and was soon deployed to Afghanistan for his first deployment. On December 21, 2015 Peter Taub was killed in action near Bagram Air Base when his patrol was struck by a suicide bomber on motorcycle.
Chief Warrant Officer Four Ernestine Epps
Eagles vs. Giants
December 9
Chief Epps, a native of Philadelphia, enlisted in the United States Marine Corps in 1995. During her time in the Marine Corps, Chief Epps was a Food Service Specialist, and member of the Marine Corps and All-Armed Forces track and field team. She left the Marine Corps in 1999 when she moved to Delaware and became a member of the Delaware Army National Guard. Chief Epps attended Warrant Officer Candidate School, graduating in 2006 as a WO1. Chief Epps deployed to Kuwait in June of 2017, as a Procurement, Acquisitions, and Projects Branch Chief, in support of Operation Inherent Resolve. Upon her return, she assumed the duties of the Officer Strength Manager and Warrant Officer Strength Manager for the state of Delaware.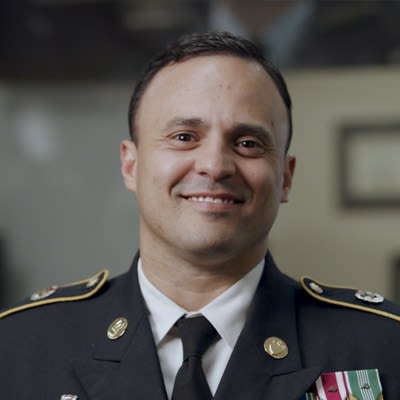 Derek Melendez, Sergeant First Class, U.S. Army
Eagles vs. Seahawks
November 24
Sergeant First Class Derek Melendez is a 16 year Veteran of the United States Army currently serving the South Jersey and Philadelphia areas as the Station Commander for the Cherry Hill Army Recruiting Center. A native of North Philadelphia, Melendez graduated from Northeast High School in 2001 before joining the Army the following year. He spent the first 12 years of his career as a member of the military intelligence community, having produced and published hundreds of intelligence reports for use by numerous national intelligence agencies in the interest of national security. A veteran of both the Iraq and Afghanistan wars, he has been awarded numerous military medals for exceptional performance as a Soldier. His awards include 2 Meritorious Service Medals, 6 Army Commendation Medals, 7 Army Achievement Medals, and 4 Military Outstanding Service Medals for serving over 2,000 hours of community service in Korea, Arizona, California, Washington, Massachusetts, Iraq, Afghanistan, and the Chicago area. SFC Melendez's current position as an Army Recruiter has become his passion as it allows him to make an impact in his local community with young men and women who aspire to serve the United States of America in uniform. He has given countless hours to this effort, having enlisted 135 young men and women into the Armed Forces over a 3 year period. SFC Melendez, now having returned home, looks to continue to motivate and inspire the next generation of Soldiers in the Greater Philadelphia area. SFC Melendez was fortunate enough to attend Super Bowl LII, where he drove through blizzard conditions to watch in person as the Philadelphia Eagles won the Lombardi trophy for the first time in team history. He lives in South Jersey with his wife and two children.
Staff Sergeant Dennis Derr
Eagles vs. Patriots
November 17
Staff Sergeant Dennis Derr served 7 years with the United States Marine Corps and has 3 tours of duty to his credit in Iraq and Afghanistan. During his time in the Marine Corps, he served with 3rd Battalion 6th Marines as an Infantryman and was a Combat Instructor at the School of Infantry East. Staff Sergeant Derr held the billets of Squad Leader, Section Leader, Platoon Sergeant and Platoon Commander. While on deployment to Afghanistan in 2010, he served as a Platoon Commander during the "Battle of Marjah", which to that point was the largest combat operation during the Afghanistan war. For his efforts in the battle, Derr was awarded the Bronze Star Medal with Combat "V" for heroism and the Purple Heart Medal. Upon returning home from Afghanistan, he was combat meritoriously promoted to Staff Sergeant and was medically retired in 2012. In addition to his Bronze Star and Purple Heart, he was awarded 3 Navy and Marine Corps Achievement Medals, 2 Combat Actions Ribbons (Iraq and Afghanistan), 3 Certificates of Commendation, Airborne Jump Wings and various other awards. Staff Sergeant Derr enjoys sharing his story of overcoming a difficult transition back to civilian life in hopes of inspiring fellow Veterans facing the same challenge. He and his wife Jennifer have been married for 13 years and have two sons. Born and raised in Pennsylvania, Dennis is a lifelong Eagles fan.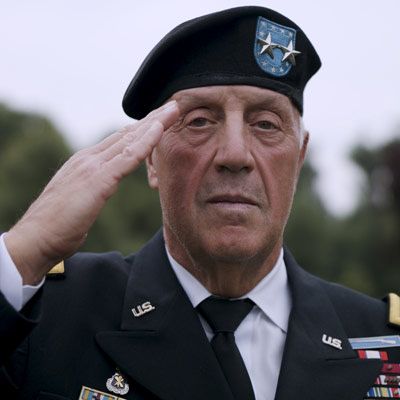 Steven Hashem, Major General, U.S. Army, Retired
Eagles vs. Bears
November 3
Major General Steven J. Hashem began a 41 year military career upon graduation from the United States Military Academy at West Point in 1974. During his distinguished career, he served in the Infantry, Civil Affairs and Psychological Operations and spent 25 years in Special Operations Forces. Noteworthy overseas assignments include West Berlin, Germany; Bosnia; Operation Desert Storm/Desert Shield and Operation Iraqi Freedom where he was the Director for Civil-Military Operations, Multi-National Forces Iraq; Commander Task Force 353 and the military lead for the January 2005 Iraqi elections, the first democratic elections in Iraq's history. His career culminated with duty as Director, Coalition Coordination with the United States Central Command where he was responsible for coordinating international support for coalition operations in Iraq and Afghanistan and where he served as the primary interface between senior leaders from sixty nations and USCENTCOM leadership, the Department of Defense, the Joint Staff and other stakeholders. General Hashem has earned numerous military awards and decorations to include the Distinguished Service Medal, Defense Superior Service Medal, Bronze Star, Legion of Merit, Polish Gold Star, Paratrooper Badge, Ranger Tab and Expert Infantryman's Badge. After a storied career in the military and private sector, General Hashem pursued his passion for volunteer work. He currently sits on several boards as an advisor and director and is the Co-Founder of the Patriot Fund, a charity that benefits servicemen and women, veterans, wounded warriors and military families in the Delaware Valley Region. He is also the Co-Founder and CEO of Peak 74 International, a company that specializes in leadership development, executive coaching and strategic planning. Originally from New Hampshire, Major General Hashem has called the Delaware Valley Region home for the past several decades and has been an Eagles fan ever since moving to the area in 1979.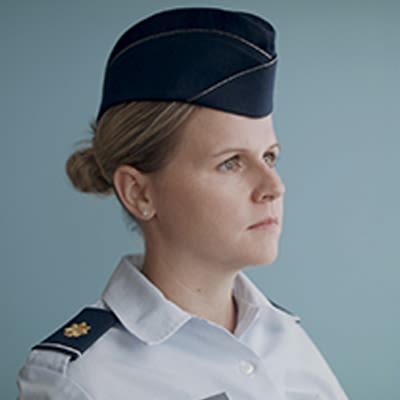 U.S.A.F. Major Dr. Erin McGrath
Eagles vs Jets
October 6
Major Erin McGrath commissioned in the United States Air Force in January 2009 after receiving the Armed Forces Health Professions Scholarship for dental school. After graduating in 2012, she left for Commissioned Officer Training and began her active duty service. Although she enjoyed general dentistry and serving her fellow airmen, she wanted the opportunity to specialize in pediatric dentistry to help children. Major McGrath voluntarily transitioned to the United States Air Force Reserves in 2016 to pursue her post doctorate education at Temple University Hospital, specializing in pediatric dentistry. She served as Chief Resident, graduating from her residency in July 2018. Major McGrath was awarded the Air Force Achievement Medal and the Air Force Commendation Medal. She now practices as a pediatric dentist in underserved communities throughout the Philadelphia region. She often volunteers her time providing free dental services to children and individuals with special needs, as well as providing dental education at local schools through community outreach initiatives. McGrath and her husband were both born in Philadelphia and raised as avid sports fans, always cheering on their hometown Eagles.
Master Sergeant, U.S. Army Terrez Anita Frames
Eagles vs Lions
September 22
Master Sergeant Terrez Anita Frames is a native of Philadelphia, PA and has proudly served her country for the past 32 years. MSG Frames enlisted in the United States Army in 1987, and attended basic military training at Fort Dix, NJ. For much of her career, Frames served as a Human Resources specialist where she worked to ensure her fellow soldiers and their families were taken care of. She served five deployments to the Middle East, including stints in Saudi Arabia, Iraq and Kuwait. During the latter, Frames served as the liaison for the Joint Visitors Bureau, accompanying VIPs visiting her station. MSG Frames' awards and decorations include the Meritorious Service Medal (3rd award), Army Commendation Medal (5th award), Army Achievement Medal (4th award), Army Good Conduct Medal (7th award), National Defense Service Medal, Global War on Terrorism Expeditionary Medal, Global War on Terrorism Service Medal, Iraqi Campaign Medal, Korean Defense Service Medal, Kuwait Liberation Medal, Southwest Asia Service Medal, Non Commissioned Officer Professional Development Ribbon (with Arabic Numeral 3), Army Service Ribbon, Overseas Service Ribbon. In addition, she was awarded the Recruiter Badge and the Career Counselor Badge. After a long career of looking out for others, MSG Frames will officially retire from the Army on September 30th, 2019. She is looking forward to spending time with family and rooting for her Philadelphia Eagles.
Captain George Riley
Eagles vs Washington Football Team
September 8
Captain George Riley enlisted in the Army during the Gulf War where he found a greater calling in service to his country. He spent the next 26 years serving under exemplary leadership in the Army where he learned the true meaning of being a leader. Riley served 18 years enlisted, attended Officer Candidate School, and then spent nine years as an officer. His military occupation, both officer and enlisted, was in the Chemical, Biological, Radiological, and Nuclear branch, which allowed him to serve in almost every type of Army unit. During Riley's second deployment in 2004, an improvised explosive device (IED) detonated under his vehicle. The explosion launched the vehicle into the air, briefly knocking Riley unconscious. When he awoke, he immediately sprung into action, helping save the life of the most severely wounded coalition partner. Captain Riley's military awards include the U.S. Army Recruiting Badge, Master Parachutist Badge, Pathfinder Badge, U.S. Wheeled Drivers Badge, Combat Action Badge, Purple Heart, 3 Meritorious Service Medals, 8 Army Commendation Medals, 1 Joint Service Achievement Medal, 9 Army Achievement Medals, Iraq Campaign Medal w/5 Campaign Stars, Afghanistan Campaign Medal w/1 Campaign Star, NATO non-article 5 Medal, Armed Forces Expeditionary Medal, GWOT Expeditionary Medal, GWOT Service Medal, Humanitarian Service Medal, 5 Army Good Conduct Awards, Non-Commissioned Officer Professional Development Ribbon, Overseas Service Ribbon, Army Service Ribbon, National Defense Service Medal w/2 Oak Leaf Clusters, and the Chemical Corps Order of the Dragon Award. Captain Riley returned to the Philadelphia region to briefly serve as a recruiter before retiring from the Army and beginning a new career as a Computer Forensics Analyst with Homeland Security Investigations. A lifelong Eagles fan, he currently resides in South Jersey.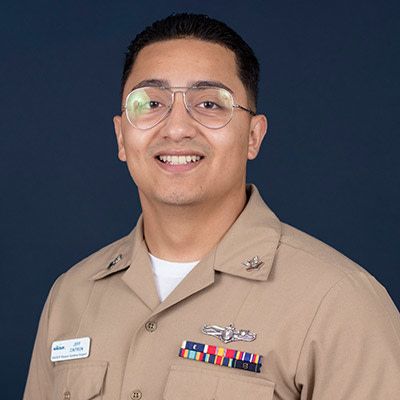 Information Systems Technician Second Class Jeffrey Cintron Jr.
Eagles vs Ravens
August 22
Information Systems Technician Second Class Jeffrey Cintron Jr. comes from an Army family and was raised in Savannah, Georgia. He joined the Navy in the summer of 2015 and was a sailor from August 2015 – April 2016. Immediately after Boot Camp, he met his ship, USS Bonhomme Richard (LHD-6), in Sasebo, Japan, and served 3 years onboard; 2 years in Sasebo, Japan & 1 year in sunny San Diego. He completed multiple training evolutions, and 3 major deployments in support of the Navy's maritime Mission. While onboard the ship, he helped maintain network connectivity between switches and virtual servers to support internet and radio connections while out at sea. Because of his hard work, determination, and leadership, Information Systems Technician Second Class Jeffrey Cintron Jr. was meritoriously advanced to the paygrade of E-5 July 1, 2018. In his most recent deployment, his battle group conducted maritime exercises with the Philippines, Hong Kong, Singapore, Australia, and Thailand. He now lives here in Philadelphia and works at NAVSUP Weapons Systems Support supporting the warfighter logistically. He is the very definition of an Eagles Hometown Hero.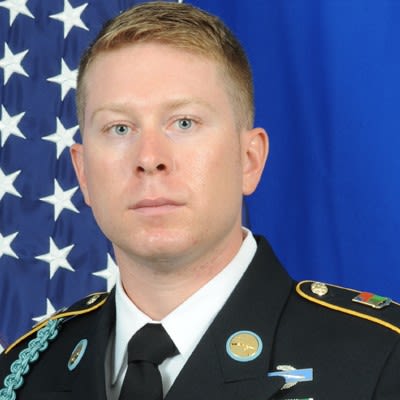 Sergeant First Class Sean Cleary
Eagles vs Titans
August 8
Sean Cleary joined the Army in 2003 as an Infantry Mortarman and spent 10 years in the 2-104 Cavalry. He deployed to Iraq twice with the Cavalry in 2004 and 2008 for a year each time. He also deployed to Latvia in 2013 in support of Operation Saber Strike. Cleary has held positions as a team leader, squad leader, platoon sergeant, instructor, quality assurance officer, and Readiness NCO. He currently serves with Operations Company, Headquarters Battalion, 28 Infantry Division. His awards and achievements include, the Meritorious Service Medal, 5 Army Commendation medals, 5 Army Achievement medals, Combat Infantryman Badge, 2 Army Good conduct medals, Master Instructor Badge, and Iraqi Campaign Medal. He was the USO Army Serviceman of the Year for 2016 and is an ideal Eagles Hometown Hero!