Philadelphia Eagles Hometown Heroes 2019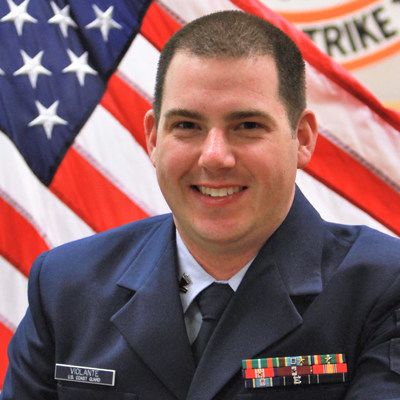 Petty Officer Second Class Nicholas Violante (YN2)
Eagles vs. Seahawks
January 5
Petty Officer Second Class Nicholas Violante, Yeoman Second Class, began boot camp at the United States Coast Guard Training Center at Cape May, NJ in May 2008. Since then, he has spent his career in the U.S. Coast Guard by helping others and demonstrating a commitment to selflessness and volunteerism. YN2 Violante has deployed for multiple Environment and Disaster Response missions, recently highlighted by his preparation and recovery efforts before and after Hurricane Irma, the catastrophic high intensity storm that pummeled Puerto Rico and the surrounding region in September of 2017. Working as an Atlantic Strike Team Response Member, YN2 Violante assisted with last-minute readiness and preparations before the storm. After landfall, he worked tirelessly with his fellow shipmates and first responders to address the devastation wrought by Irma.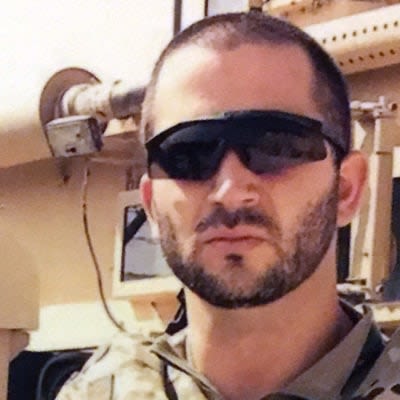 Special Agent Staff Sergeant Peter Wagner Taub
Eagles vs. Cowboys
December 22
Special Agent Staff Sgt. Peter Wagner Taub enlisted in the United States Air Force in 2007. After completing basic and technical training, he was assigned to Kadena Air Base, Okinawa, Japan as an F-15 Eagle load crew team member. In July 2011, he was assigned to Ellsworth AFB in South Dakota as a B-1 Bomber load crew team member. In 2013, Taub made the decision to retrain into the Air Force Office of Special Investigations where he was assigned to Det. 816. Taub served honorably as a Special Agent and was soon deployed to Afghanistan for his first deployment. On December 21, 2015 Peter Taub was killed in action near Bagram Air Base when his patrol was struck by a suicide bomber on motorcycle.
Chief Warrant Officer Four Ernestine Epps
Eagles vs. Giants
December 9
Chief Epps, a native of Philadelphia, enlisted in the United States Marine Corps in 1995. During her time in the Marine Corps, Chief Epps was a Food Service Specialist, and member of the Marine Corps and All-Armed Forces track and field team. She left the Marine Corps in 1999 when she moved to Delaware and became a member of the Delaware Army National Guard. Chief Epps attended Warrant Officer Candidate School, graduating in 2006 as a WO1. Chief Epps deployed to Kuwait in June of 2017, as a Procurement, Acquisitions, and Projects Branch Chief, in support of Operation Inherent Resolve. Upon her return, she assumed the duties of the Officer Strength Manager and Warrant Officer Strength Manager for the state of Delaware.