Philadelphia Eagles Hometown Heroes 2017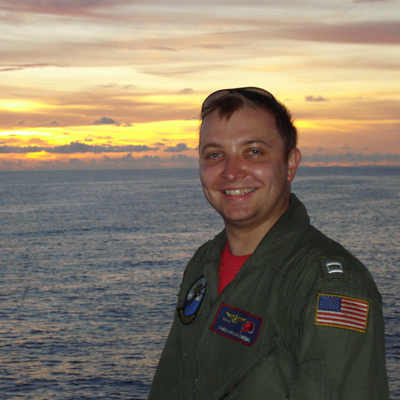 Lieutenant Commander US Navy Chris Napierkowski
Eagles vs Vikings
January 21
Lieutenant Commander Napierkowski is in his (15th) year of service with the United States (Navy) and has (4) tours of duty to his credit. He is now home with us from his most recent tour of duty where he was stationed in (Bagram, Afghanistan as Aviation Operations Officer with Combined Joint Task Force Regional Command East)
For his services, (Lieutenant Commander) (Napierowski) has been awarded such accomplishments as the (Army Commendation Medal, Navy Achievement Medal, Afghanistan Campaign Medal, and NATO Medal)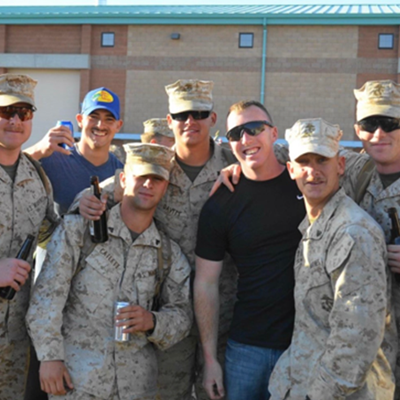 Sergeant Stephen Winther
Eagles vs Falcons
January 13
Sergeant Stephen Winther is a brave and honorable Marine. He has served his country for seven years, deployed to Afghanistan twice, and traveled to the countries of Georgia and Honduras. Stephen is a Combat Engineer, husband, brother, son, and friend, but above all, he is a hero. While on his 2nd tour in Afghanistan, Winther's truck was hit by a vehicle filled with 300 lbs. of IEDs. During the chaos and while injured severely himself, he managed to save two lives by removing them from the mangled wreckage which was soon engulfed in flames. For his heroic acts, Winther was awarded the Bronze Star.
In a complete state of chaos and confusion, Winther demonstrated extreme bravery in support of those around him. Winther is now stationed here in Philadelphia as a recruiter for the United States Marine Corps with the mission of finding brave and honorable men and women to defend this great country. He currently lives in Levittown with his wife Alyson. In addition to the Bronze Star with Valor, other personal awards include the Purple Heart and two naval achievement medals.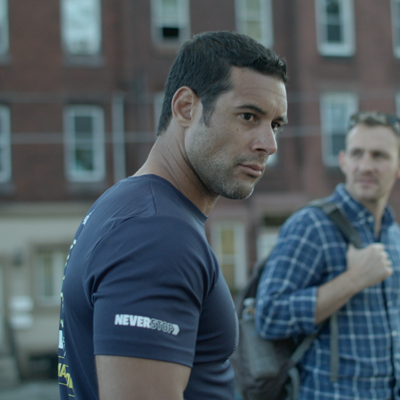 Fleet Marine Force Corpsman, Chris Diaz
Eagles vs Cowboys
December 31
Chris Diaz is currently working towards his PhD in Clinical Psychology at Drexel University in Philadelphia, PA. He applies his interest in performance psychology by serving as the High Performance Coordinator of the newly formed Drexel Performance Center. He completed an accelerated BS/MS at Drexel with an emphasis on military psychology, where he became a peer-reviewed published author, speaker and advocate for Veteran issues. In 2013 he was awarded the prestigious Pat Tillman scholarship.
Chris developed a deep passion for the role that psychology plays in an individual's success while serving 6 years in the U.S Navy. During his time as a Fleet Marine Force Corpsman, Chris saw first hand how mental strength often dictated what a fellow Sailor or Marine was capable of accomplishing. He realized his life's purpose would be the pursuit of understanding and sharing the science of the mind.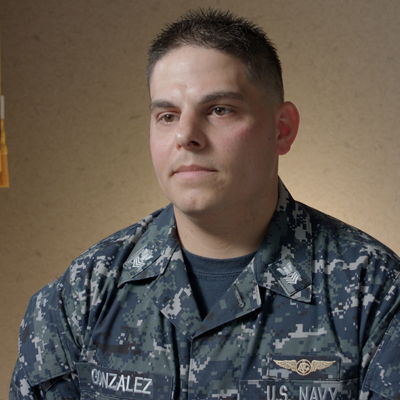 Navy Petty Officer First Class Luis Alexander Gonzalez
Eagles vs Raiders
December 25
AWF1 Gonzalez is in his 16th year of service with the United States Navy and has 5 tours of duty to his credit. He is now home with us from his most recent tour of duty where he was stationed in NAS Fort Worth with VR-59 as a Crew Chief Instructor flying C40's transporting logistics support around the world.
For his services, AWF1 Gonzalez has been awarded such accomplishments as the Iraqi Campaign Medal, 2 Global War on terrorism Medals, National Deffense Medal, 3 Air Medals, Humanitarian Medal, Meritorious Outstanding Volunteer Service Medal, Combat Action ribbon, Sea Service Deployment ribbon, 4 Good Conduct ribbons, 6 Navy and Marine Corp Achievement Medals, 3 Flag Letter of Commendations, Safe for Flight Designation, Aircrewman on 4 different Aircrafts, Expert Rifleman, Expert Pistolman, Enlisted Aviation Warefare Specialist on 4 Platforms, and a Citation from the City of Philadelphia for his 4 tours in Iraq.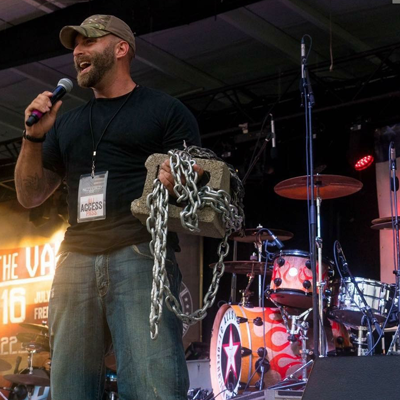 Retired Staff Sgt. Earl Granville
Eagles vs Bears
November 26
Twin brothers Earl and Joseph Granville were brothers by blood as well as brothers in arms. They were bunk mates in basic training and deployed twice together overseas. But everything changed after retired Army Staff Sgt. Earl Granville's third deployment with the Pennsylvania National Guard
He deployed to Afghanistan with the 1/109th Infantry Regiment in December 2007, and lost his left leg to a roadside bomb.
Earl recently took a trip to Afghanistan as part of Operation Proper Exit. The operation allows wounded Soldiers to go back to the combat theater they were medically evacuated from to check progress in the region and leave on their own terms.
Chief Warrant Officer Two Monette Madayag
Eagles vs Broncos
November 5
Chief Madayag is in her 21st year of service with the United States Army Reserve and has 1 tour of duty to her credit. She is now home with us from her most recent tour of duty where she was stationed in Afghanistan and Qatar with the 3rd Medical Command as the S1 Human Resources Technician responsible for the accountability of all medical personnel with the command's area of operation.
For her services, Chief Madayag has been awarded such accomplishments as the Army Superior Unit Award, Army Commendation Medal (3 Oak Leaf Clusters), Army Achievement Medal (3 Oak Leaf Clusters), Army Good Conduct Medal, Army Reserve Components Achievement Medal (5 Oak Leaf Clusters), National Defense Service Medal, Afghanistan Campaign Medal (1 Campaign Star), Global War on Terrorism Expeditionary Medal, Global War On Terrorism Service Medal, Humanitarian Service Medal, Army Forces Reserve Medal ("M" Device and Silver Hourglass), Army Non-Commissioned Officer Professional Development Ribbon (3rd Award), Army Service Ribbon, Overseas Service Ribbon, Army Reserve Component Overseas Training Ribbon (2nd Award), and NATO International Security Assistance Force Medal.
Sr. Master Sergeant Stephen Fitzgerald
Eagles vs 49ers
October 29
Senior Master Sergeant Fitzgerald is in his 14 year of service with the United States Air Force and has 4 tours of duty to his credit. He is now home with us from his most recent tour of duty where he was stationed in (South west Asia)
For his services, (Senior Master Sergeant Fitzgerald) has been awarded such accomplishments as the Accommodation Medal, Meritorious Unit, Global War on Terrorism Expeditionary Medal, and supported the neutralization of a prominent terrorist.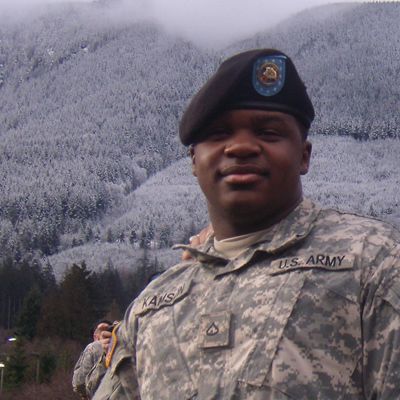 Sergeant Miles Kamson
Eagles vs Washington Football Team
October 22
No one ever starts out with an optimistic character and most times it's hard to even develop. Sergeant Miles Kamson has found a way to embody a lively and very optimistic character that serves as a spring board for everyone he meets. SGT Kamson is a current Active Duty Recruiter for the Pennsylvania National Guard. Retained in the military after a severe motorcycle accident where he lost his left leg above the knee in 2010. He continues to serve honorably showing Soldiers that once we are warriors; we can never be anything less.
With a very humble beginning SGT Kamson was born in Philadelphia, PA where he battled poverty, violence, and drugs in his neighborhood. He enlisted right out of high school in 2006 when our country was at war, and still years later, mourning an attack that changed us forever. In 2007, he was called to active duty to deploy to Sinai, Arabic Republic of Egypt in support of Operation Enduring Freedom. Once he returned home back to a traditional drilling Soldier, in 2009, he began pursuing a college degree at Temple University. Quickly derailed due to a motorcycle accident in 2010, he was not only fighting for his life but also his mind and career, which began the toughest fight of his life.
Sergeant First Class Derrick Flood
Eagles vs Cardinals
October 8
On June 4, 2003 Sergeant First Class Derrick Flood joined the Pennsylvania Army National Guard and attended Basic and Advanced Individual Training at Fort Leonard Wood, MO as a Combat Engineer. Immediately after graduating, then Private Flood received his orders to deploy to Bayji, Iraq in support of Operation Iraqi Freedom.
While deployed in Iraq, SFC Flood suffered an injury to his right hand. He was sent to Fort Bliss, TX for recovery and rehabilitation.
After five surgeries and much needed physical therapy SFC Flood continued his service as a Recruiting and Retention Sergeant for the Pennsylvania Army National Guard Recruiting and Retention Battalion in the Philadelphia Area. One year after recruiting duty, SFC Flood's brother, Richard, also joined the PA Army National Guard and received orders to deploy to Afghanistan in support of Operation Enduring Freedom.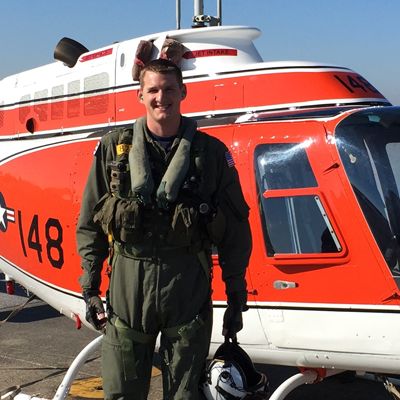 LTJG Kevin Smit
Eagles vs Giants
September 24
Kevin Smit was born 15-Feb-1991 in Santa Rosa, California to Peter and Louise Smit. He's the youngest of three kids with an older brother, Michael, and an older sister, Julia. He lived in Newtown, Pennsylvania until 1999 and lived on Long Island, New York following that. He played soccer and swam competitively throughout Elementary-High school. After High School he attended the U.S. Coast Guard Academy in New London, Connecticut where he majored in Math and competed on the Swim Team. After graduation/commissioning in 2013, was selected to attend Naval Flight Training in Pensacola, Florida. After achieving his aviator wings of gold in the Summer of 2015, he transferred to Coast Guard Air Station Atlantic City and is currently an MH-65D Helicopter Pilot. He's married to his beautiful wife Jaclyn with no kids yet.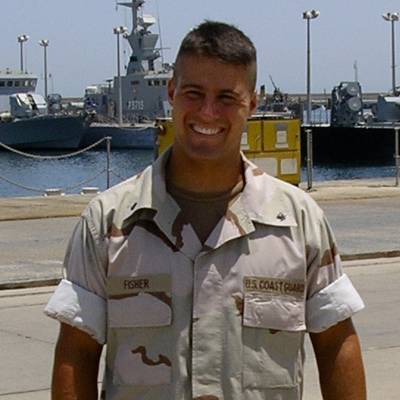 MST1 Joel M. Fisher
Eagles vs Dolphins
August 24
PO1 Fisher has dedicated 16 years Active Duty to the U.S. Coast Guard service to his country. His career in the USCG started after graduating with an Associate's degree in Hotel Restaurant Management from Johnson and Wales University in 2001. PO Fisher is a First Class Marine Science technician in the USCG. PO Fisher reported to Cape May N.J for boot camp in 2001. After graduation he was assigned to USCGC Acushnet in Ketchikan Alaska, as a responsible deck Hand on the ship.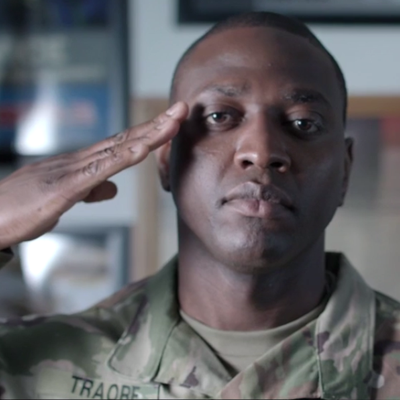 SSG Amadou Traore
Eagles vs Bills
August 17
Immigrated to the U.S. From Mali (West Africa). Made several attempts to join the military but was unsuccessful passing the test. Never gave up, took classes and finally qualified. He became a US citizen through the military. Overcame his language barrier ultimately becoming the Top recruiter in PA and going on to become the Top recruiter in the nation. AUSA recruiter of the year. He has been in the US for about 6-7 years. An extraordinary young Soldier that is positively driven and truly embodies what the American dream is all about.