As head coach Chip Kelly outlined this week, the job of the coaches and players in the locker room is to focus on winning football games not in the future, but in the present. Decisions are made based on what will best benefit the Eagles on a weekly basis, not by who and what needs to be evaluated long term. But precisely because Kelly's job is to focus on one opponent at a time, we can see why the future should be bright for the rookie class of young Eagles.
As Kelly strives to win now, nine rookies have played for the Eagles this season, including at least four who have become valuable contributors on offense or defense. Lane Johnson, of course, leads the way at right tackle, where he has played 564 of 565 offensive snaps. Fifth-round pick Earl Wolff has been thrust into the spotlight at safety, where he has played 445 snaps thus far, meaning he's been on the field for 73 percent of the defense's snaps. Second-round pick Zach Ertz has been on the field 36.5 percent of the time for the offense and has played 239 snaps in total. Bennie Logan, the third-round defensive lineman, has played 239 snaps through eight games, with more playing time on the horizon after the trade of Isaac Sopoaga.
The Rookie Class
Player
Total Snaps
% of Time On Off./Def.
Lane Johnson
602
99.9%
Zach Ertz
297
36.5%
Bennie Logan
239
28.2%
Matt Barkley
68
12.0%
Earl Wolff
517
73.0%
Jake Knott
182
2.3%
Damion Square
51
6.3%
Matthew Tucker
2
0.0%
All told, Eagles rookies have accounted for 12.7 percent of the Eagles' snaps this season across offense, defense and special teams. Where does that rank across the league? After using Football Outsiders' snap-count data to comb through every team's percentage of snaps taken by rookies, the Eagles come out 12th in the league. The Green Bay Packers lead the league, with rookies accounting for over 18 percent of their snaps, while the Broncos bring up the rear with only 4.2 percent of their snaps allotted to rookies.
Rookie Snap Percentage
Rank
Team
Rookie Snap %
1
Green Bay
18.0%
2
Jacksonville
17.2%
3
Dallas
17.1%
4
New England
16.9%
5
Buffalo
15.6%
12
Philadelphia
12.7%
28
New York Giants
7.1%
29
Miami
7.0%
30
Seattle
5.5%
31
Indianapolis
5.3%
32
Denver
4.2%
Of course, this is by no means a measure of current success. Of the 11 teams ahead of the Eagles, five have a winning record, five have a losing record and one team, the Dallas Cowboys, is 4-4. And yes, veteran-laden teams like the Broncos may have the luxury of waiting to throw their rookies into the deep end. Just because a rookie is on the field early doesn't necessarily mean he'll turn into anything special down the road. But the rookie snap percentages do provide an early barometer for the relative merits of a rookie class, and the abundance of playing time for the first-year players on the Eagles is a plus.
As the season goes on, the Eagles should continue to rise on this list too. With Sopoaga in New England, Logan and fellow rookie Damion Square are expected to pick up the slack at nose tackle. Johnson will continue to play nearly every down while Wolff and Ertz should continue to be counted upon as well. Even undrafted linebacker Jake Knott has proven himself trustworthy on special teams. Despite missing time with a hamstring injury, Knott actually ranks fifth among all rookies with 168 special teams snaps thus far.
Johnson, Ertz, Logan and Wolff especially would all seem to be fixtures moving forward, while the likes of Matt Barkley, Square and Knott should have plenty of opportunities to state their cases as well. So though the weekly focus remains on the task at hand, don't be afraid to take some solace in the early returns on the rookie class of 2013.
Prior to the start of the season, the Wulf's Den predicted that the 2013 Eagles would challenge the franchise record for team rushing yards and every week we keep track of that race. After rushing for only 48 yards as a team last week against the New York Giants, the Eagles have fallen behind the pace set by the 1949 Eagles for the first time this season.
Franchise Record: 2,607 yards
2013 Eagles Pace: 2,406 yards
Over the past few weeks, the Eagles' quarterbacks have received more attention for their respective listings on the injury report than their play on the field. As the injuries piled up, jack-of-all-trades tight end James Casey entered the spotlight as the team's emergency quarterback. A former minor league baseball pitcher, Casey was occasionally tasked with throwing passes during his collegiate football career at Rice.
"I'm ready to lead us to the promised land," Casey said earlier this week, when asked about his confidence in the role.
But emergency quarterbacks are old news. At the Wulf's Den, we strive to dig deeper into the recesses of the depth chart. That's why we were thrilled when one Bounty-ful reader posed a question of particular historical relevance this week: Who is the Eagles' emergency kicker?
If coach Kelly will allow, we'll hearken back eight years to 2005, when the Eagles and Raiders met at Lincoln Financial Field. After reinjuring his hamstring, David Akers was briefly unable to perform his duties as placekicker and on came linebacker Mark Simoneau to attempt an extra point for the Eagles. The attempt failed, though Simoneau did knock one extra point through the uprights a week earlier, but the Eagles would win 23-20 nonetheless.
With another contest against the Raiders on deck this weekend, which current Eagle would be the go-to replacement if Alex Henery were unable to perform his duties? A trip through the locker room tells us that the answer is not so simple.
Of course, punter Donnie Jones would be the frontrunner to replace Henery in an emergency situation. The man has a talented, booming left foot and his role as holder could be performed by backup holder Jason Avant. To brazenly steal from Lee Corso, not so fast my friends.
"It's not me. I have tried out and I've been denied,".Jones said this week.  "I'm just not very good. I could maybe toe-poke an extra point or squib a kickoff, but … You know, the kicking motion and the punting motion are totally different."
Well now it gets interesting. Several players in the locker room, including the likes of Connor Barwin and Zach Ertz, suggested that Casey's swiss-army-knife capabilities would make him the emergency kicker.
"I would definitely not be the emergency kicker," Casey said. "You have to get someone else for that because I can't kick at all. I have no idea who it would be. I really don't have any idea.
"I don't know what would happen. There would probably be a tryout on the sidelines during the game."
Let's turn, then, to those in the locker room with a soccer background. Both Mychal Kendricks and B.J. Cunningham were standout soccer players in their youths. Does one of them have the goods?
"I was more of a jump up and head the ball in the goal type of player," Cunningham conceded. "I had the footwork, but I didn't have a big leg … I could do an extra point, but it might get blocked because it would be pretty low. I'm in the mix. I'm not going to be that guy, but if you need somebody I think I could do it."
Safe to say that we're looking for a little more confidence. What about Kendricks?
"I was a defender, so all I had to do was kick the dang ball out of the way," Kendricks said. "I practice field goals sometimes … (I could hit it) from 10-yard line. Extra points, that's it."
But Kendricks did have a suggestion for our mystery man.
"Sopoaga would actually have to be the kicker though," Kendricks said on Monday. "He can kick. A 350-pound refrigerator … he was doing it from like 30 yards out."
Alas, the search continues.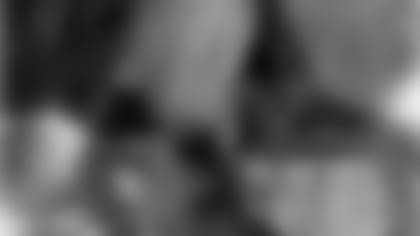 A few brave souls half-heartedly nominated themselves for the duty. Todd Herremans and Colt Anderson both mentioned their days as kickers in high school, while Anderson also highlighted his fourth-grade championship in the "Run, Punt, Pass & Kick," though we know the competition was not exactly plentiful in Montana. Jon Dorenbos thought he could probably sneak an extra point in, which would make Casey the replacement long snapper, though he admitted he would probably "just go for two."
Blind guessing was a common fallback as well. Jason Kelce guessed that Jeff Maehl could perform the duties based on his physique, to which Maehl scoffed. Trent Cole nominated Avant, which was also shot down by the nominee. DeMeco Ryans, being the veteran leader that he is, saw the opportunity for comedy.
"I'd like to see Trent Cole kick," Ryans said. "Just for the comedy of it. I'd give up the point just for that."
With all roads leading nowhere, finally we caught a break. Henery himself shared some inside information.
"I think Riley Cooper is the emergency kicker," he said. "I think we did a few kickoffs earlier this year and he was the backup."
Is this true, Mr. Cooper?
"As of right now, (yes I am the guy)," he said. "I feel like I could hit a field goal. I kicked in high school. I was average. I was good."
So there you have it, the identity of the Eagles' emergency kicker. But something still didn't feel quite right. As fate would have it, we caught Jones at the right time.
"I heard (Matt) Barkley today actually saying he was a good kicker," said the punter. "I think in seventh grade he kicked a 34-yard field goal. I think that's what he said."
Barkley as the emergency kicker? Imagine the possibilities for trick plays with a quarterback lined up to kick a field goal or extra point. It seems almost too good to be true.
"There's no official word who it is, but I can get the job done," Barkley said with a smile. "I can kick a field goal from a good 45 yards."
"We'll see what happens," Barkley said.
*Each week, we'll sit down with a member of the Eagles to discuss something you may not know about him. For this week's interview, we stick with the day's kicking theme and discuss a certain wildly popular video game with the self-proclaimed locker room champion.  *
Bo Wulf: Alright, let's talk about the really important stuff. I want to talk to you about FIFA.
BW: Is it true that you are the best in the locker room?
JM: Absolutely, 100 percent.
BW: OK, this is a very important question. You have the new one right?
BW: OK, here it is. Are you an Xbox or Playstation guy?
BW: It's not even close. The gameplay on Xbox is so much better.
JM: I refuse to play Playstation.
BW: So tell me, who are your teams?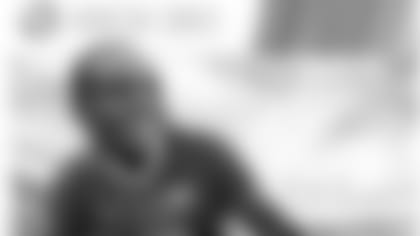 JM: I go with Bayern Munich, out of Germany. That's my team. And then I play with Man City a little bit. That's about it.
BW: Are you playing mostly online, against people in person or just against the computer?
JM: Online mostly. Last time, I think I didn't lose a game, I think I was like 37 wins, five ties and zero losses.
BW: Does anybody in here give you a run for your money?
JM: I haven't played anybody this year. I remember back when the 2010 World Cup came out, we had a little bit of a tournament over down at Training Camp, at Lehigh, and I destroyed everybody.
JM: I think I took like two L's all of Training Camp.
BW: How long have you been playing?
BW: Is FIFA the only game you play or do you play other games? What else?
JM: I play some other games but mostly FIFA. I play Call of Duty a little bit, Madden, NCAA.
BW: So what's your playing style? What kind of goals are you scoring? Crosses, dribbling through the defense?
JM: A little bit of everything man. I'm the type of guy, I don't do any fancy moves, I don't do any of those running the ball tricks. I just play good, solid soccer.
BW: Do you play like every day?
JM: No, no, not at all. But I go through spurts.
BW: Do you like the new game? Do you find it any different?
JM: It's a little different, a little harder to play defense at first.
BW: The defense is always tough to adjust to at first.
JM: Yeah, I haven't played online yet with the new one but I haven't lost yet either.
BW: Do you watch actual soccer?
JM: Yeah, the World Cup got me. That's what really got me. I want to say when USA was in there in the last World Cup, that's what made me really appreciate soccer. If there was a big game on, I always watched it, but it made me actually appreciate.
BW: And doesn't the game play (in FIFA) make you appreciate the real game even more?
JM: Oh yeah, absolutely. Absolutely.