Welcome to Women's World. Brandyn Campbell is the founder, editor and writer of the Philly Sports Muse. Every Thursday, Campbell will offer a unique perspective as she shares her passion for the Eagles ...
The late, great Steve Sabol of NFL Films said that "Life is good. Football is better." Not many fans of the game would disagree with that sentiment. It's an incredible sport for a host of reasons, not least for the many lessons in the game that parallel real life.
Football Sundays are meant to be an escape from the real world. For at least a few hours a week, things like bills, work and household chores are sidelined, taking a backseat to the Eagles game. It's a great escape that is a way of life each fall.
Unfortunately, there are some games that feel like work to watch. They are so bad that you wonder why you spent so much energy that morning with your game day excitement building, only to see it fade and turn into bitter disappointment. You find yourself wishing that you'd found something else to do with that time.
We've had a few of those games this season, with two such games coming in very recent memory at Lincoln Financial Field. Need I remind you of the disaster that was the Week 7 loss to the Cowboys, and of the even worse Week 8 home loss to the Giants? Not games we'd like to dwell on.
It's been a rollercoaster ride for the Eagles so far this season. There have been the highest of highs, and, as mentioned above, some definite low points. It started out of the gate with the most exciting half of Eagles football in recent memory at FedExField. Then there was the blowout by the Broncos in Denver, followed later by those two ugly losses and offensive meltdowns in Philadelphia. Now we have the high point of last week's stunning, record-setting game against the Raiders.
It's easy to want to edit the season to contain only the good games. No one likes that mixture of sadness, anger and disgust that washes over you after a particularly bad football game. But guess what? Without those games, the excitement of the really good games and performances by the Eagles wouldn't be quite as sweet.
As the wisdom of "The Facts of Life" theme song proclaims, "You take the good, you take the bad."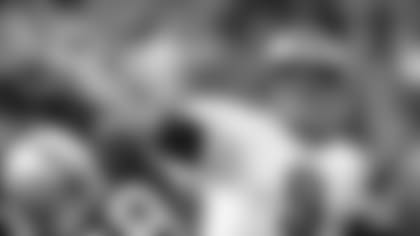 Just like in real life, a football season and a team's history are filled with peaks and valleys. Without those low points, the highs wouldn't feel quite as high. Without the pain of ugly performances, the joy of watching a decisive win with the added benefit of seeing history made on the field by Nick Foles, as we were treated to last Sunday, wouldn't be quite as exuberant.
You take the good, you take the bad.
Now, after our elation following the Week 9 defeat of Oakland, we wait for the Eagles to face Green Bay at Lambeau Field.  It will once again be Foles' task to lead the Eagles in hostile territory. Which quarterback will we see--the Foles of last week, the Foles who could do nothing right during the Dallas game, or somewhere in between?
There is virtually no way that Foles can even come close to replicating his historic performance in Oakland. He's said it himself -his only prior experience of throwing seven touchdowns in a single game was in a video game. But therein lies the excitement. The butterflies are because we're just not sure of what to expect, but can't wait to find out.
The uncertainty comes because we've seen such highs and lows this season not just from Foles, but from the entire team. The Eagles may be on an upswing following last week's game, but we simply don't know.
That feeling of nervous excitement would not reach the same level if the Eagles were in the middle of a perfect season - we would simply expect another win. But we know it's not a forgone conclusion. It is always a fight. And that reality is what makes for the best games.
No one says "Well, I'm glad that THAT happened!" after a particularly bad loss. However, when those games do occur, you realize that nothing in football, as in life, should be taken for granted. As unfortunate as they may be, ugly losses cause discomfort, and being uncomfortable forces players, coaches and teams to find a better level of comfort.
And then you get that win. Not all of them will include seven touchdowns, but when that does happen, it's the icing, whipped cream and sprinkles on top.
While it's easy to want to make bad performances and less-than-stellar games go away entirely, without them there would be no perspective.Taking the good with the bad keeps things in focus. Nothing is taken for granted, which intensifies the game-watching experience. Yes, it would be easier if the Eagles annals were filled with a host of 16-0 seasons and perfectly executed games. But if this were the case, it wouldn't be the same team and fanbase that we love. Where's the fun in that?