Scott Fitzkee didn't grow up in Philadelphia, but he could have driven there on a half a tank of gas.
A standout athlete at Red Lion (PA) High School, Fitzkee went on to play football at Penn State, where he led the Nittany Lions in receiving with 37 catches for 630 yards and six touchdowns as a senior in 1978. They lost to Alabama in the Sugar Bowl for the National Championship.
A few months later, Fitzkee was chosen by the Eagles in the fifth round of the 1979 NFL Draft.
"It was pretty awesome. It was exciting just to get drafted, no matter where it was. And then to be able to stay around home was just a phenomenal feeling," Fitzkee says. "Chuck Correal, who was a center at Penn State, was also drafted by the Eagles. And so, after we graduated, we went down (to Philadelphia) and actually worked out with the veteran players who were in town. We got to know a lot of the guys and kind of understand a little bit of what we were going to go through.
"I remember getting pretty close with Harold Carmichael and some guys that were at my position. And then Louie Giammona and John Bunting and John Spagnola came in eventually. You've kind of got to learn it all on your own, but there were a lot of good guys who were there to help."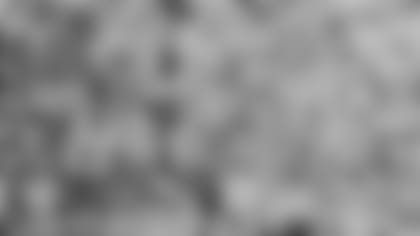 Seeing action in 15 games as a rookie, Fitzkee helped the Eagles post an 11-5 record and make the playoffs. He began the following season with three receptions for 70 yards and two touchdowns. However, in Week 4 against the Cardinals in St. Louis ...
"I was just running a crossing route and I think I had a little stress fracture in the fifth metatarsal (bone) in my foot, and just cutting, it broke. I think it was just wear and tear," Fitzkee says. "I was actually breaking into the starting lineup; Charlie Smith and I were alternating. I was playing pretty good ball."
Fitzkee would miss the next nine games while rehabbing the injury under the eye of Assistant Trainer Ron O'Neil.
"I had to let it heal before I could do anything," Fitzkee says. "And two or three weeks before I was able to be active again, we did a lot of running routes and just typical rehab. I played a game or two and then started against the Vikings in the (Divisional Round of the) playoffs and rebroke it. So, obviously, it wasn't quite healed 100 percent yet."
While Fitzkee may not have been at 100 percent, the Eagles were pretty close to it. After going 12-4 during the regular season, they went on to win the NFC Championship and play in Super Bowl XV, where they came up short against Oakland.
Watching the game from the Eagles' bench in the New Orleans Superdome, did Fitzkee find it more disappointing that he couldn't play or that the Raiders won the Lombardi Trophy?
"Well, a little bit of both. I still wanted our team to win; I was still part of it. I was pretty excited about being there, but of course, it was very disappointing that I couldn't play," he says. "Being a part of the team was great, but how many opportunities are you going to have to go to the Super Bowl? Most people in this world, zero.
"I'd say it was 50-50. I was extremely disappointed I couldn't play. I was extremely disappointed we got beat. We have a (NFC) championship ring, but it would be nice to have a winner's Super Bowl ring."
Fitzkee was with Philadelphia for two successful seasons, but some of the fondest memories from his Eagles days occurred off the field.
"I think probably if you talk to most people, they'd say, 'My first catch' or finding out your rookie year that you made the team. All those things are pretty great memories. But I think the best memories are just the people that I got the opportunity to compete with and become friends with and hang out in the locker room with," Fitzkee says.
"You have a special bond when you're on a team together. You go through a lot. Especially with Dick Vermeil. We worked our butts off. You go through that with the players, the blood, sweat, and tears. I think, really, the best memories are the friends that you make that are lifelong friends.
"Philadelphia's a great city, and I always loved Philly when I was there with the Eagles. Back at old Veterans Stadium, nobody liked to come and play in Philadelphia because the fans were absolutely crazy. They loved their sports and they loved their Philadelphia Eagles. I played in a lot of stadiums and everybody has great fans, but I don't think there's any fans out there that are as crazy and adamant about their team as much as Philadelphia is."
In the NFL for four seasons with the Eagles and San Diego Chargers, Fitzkee went on to play two more seasons in the USFL with the Philadelphia/Baltimore Stars.
"What's really neat about my career, starting actually in high school, we never lost a game (at Red Lion)," Fitzkee says. "In college, we played in four bowl games. And I got to play in two all-star games, the Hula Bowl and the Japan Bowl.
"And then every year I played professional football, I was in the playoffs. So, that's pretty phenomenal. That was pretty awesome. Two USFL Championships. The Eagles going to the Super Bowl. At Penn State, I played for the National Championship my senior year. So, that's a pretty wonderful career that I had as far as teams. I also had a lot of great coaches: Joe Paterno, Dick Vermeil, Don Coryell, and Jim Mora. So, I was around a lot of pretty great teams."
Making his home outside of Baltimore, Fitzkee and his wife, Michelle, have three children – Lexi, who played volleyball at Salisbury State and now lives in Arizona; Bryn, a freshman at Ohio State where she plays on the lacrosse team; and Brody, a high school freshman who plays football and basketball.
For the past 33 years, Fitzkee has owned and operated a company called Sealtite Roofing. "I run the business and do a lot of our sales," he says. "It's a commercial industrial roofing business. I just like dealing with people and getting work. I've been doing it pretty long and we've been pretty successful at it. So, it's been a good life for myself and my family."