As one of four wide receivers chosen by the Eagles in the 1990 NFL Draft, Fred Barnett was tested from the start. He was definitely up for the challenge.
"I was the second wide receiver that was taken and it was a situation where I had to go out and perform and do what I did best. Go out and be the best that I can be," says Barnett, who started in 11 games as a rookie. "It was somewhat challenging. Of course, they had receivers there before that draft, and I knew that I had to go out and fight for a spot. That's something that I took as a challenge for myself and it turned out pretty well."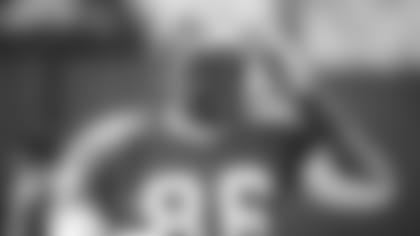 Opposing defenses had reason to feel challenged when Barnett was in the game. With speed that belonged in the fast lane, he was a threat to race to the end zone from practically anywhere on the field.
"I can remember being young and in the backyard playing football. I was the one who would get chosen to be a part of the team. I was the one that you could throw the deep balls to all the time and I'd be successful at catching them," Barnett says.
"So, it's something that to some degree, it's like you're kind of used to it. But at the same time, between thinking about it and going out and doing it, when you get to the professional level you have to prepare for it because everybody on the field at the pro level are pros. But it's very gratifying to know that defenses used to prepare for me and guys knew who I was when I didn't even know their names. I just knew them by the number."
During his six seasons with Philadelphia from 1990-95, Barnett totaled 308 receptions for 4,634 yards, a 15.0 average, and 28 touchdowns. He is 11th on the team's list of all-time leading receivers in terms of yardage and 12th in receptions. His fondest memory as an Eagle, however, occurred early in his career during a TV timeout.
"I can remember actually being on the field in my (fourth) game ever playing against the Indianapolis Colts. From the time that I was in college and went through the four years there and then went through the Combine and all the things to prepare myself to be in the NFL, it seemed like there was this time- lapse," Barnett says.
"I remember there was a television timeout and I kind of stood there and looked around and it was almost as if reality had hit me. It was just me accepting the fact that I had made it to where I wanted to be. I had accomplished being in the pros. It took this timeout for me to stand there and start to look around. It was like, 'Oh, my gosh, I really made it. I'm here.'"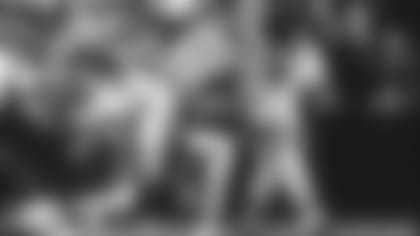 On Sunday, Barnett will be on the field at the Linc as the Honorary Alumni Captain presented by Santander when the Eagles host the Dallas Cowboys.
"I'm hoping the game turns out like the last time I was the captain (on December 8, 2013). That's when they played the Detroit Lions in the snow and they really beat them up pretty bad (34-20)," Barnett says.
"It's very honoring for the organization to even call me for anything. It kind of lets me know that they respect who I am and who I was for the organization. A lot of times I think I don't give myself the credit that other people think I should give myself because I've always been just kind of a laid-back guy. I did what I did and I was successful at it and I worked hard for it.
"And now to hear young men tell me, 'I grew up watching you and you were my favorite player.' It makes you feel good about all the hard work that you put in and the legacy that you left behind."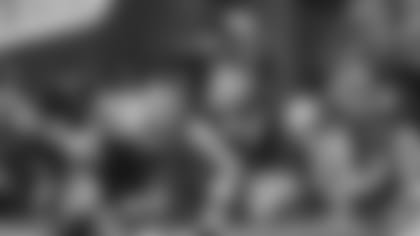 Barnett now makes his home in Philadelphia with his wife, Lindsay, and their four children: Myla, on scholarship for lacrosse, and Hailey, on scholarship for crew, are freshmen at the University of Virginia. Barnett's two youngest, both boys, are Brooklyn, 7, and Lexington, 2. (Editor's note: The original version of the story stated that all four children were daughters. We apologize for the error.)
He is a project manager for Lindsay's corporate event-planning company, Planning Factory International.
"We travel quite a bit abroad. We just got back from the Ukraine and last year we were in Amsterdam," Barnett says. "And there are a few projects that I'm working on. As a matter of fact, I am in the process of possibly doing my first, hopefully annual, football camp in Philadelphia."