Selected in the 12th round of the 1978 NFL Draft, University of Minnesota center Mark Slater arrived at his first Training Camp deep on the depth chart, but eager to work hard and make the team.
And he found a pretty good mentor in sixth-year veteran center Guy Morriss.
"Guy was a seasoned veteran, and he was a really good athlete all around," Slater says. "He had a few tricks and I tried to learn some stuff from him. Mainly how to watch film and pay attention to that. That really helps when you kind of know what the guy might be doing on a certain play before he does it."
Waived by the Eagles, the rookie played nine games with the then-San Diego Chargers before returning to Philadelphia for the 1979 season, and became a specialist before it was commonplace.
"I wasn't good enough to be a starter, but I wasn't bad enough to be a fan," Slater laughed. "Back then, one of the things that I was very good at was snapping the football. That helped me secure a spot on the team because other guys couldn't do it. Today, that's an actual position."
In 1980, Slater's second season with the Eagles, Philadelphia posted a 12-4 record, then a franchise record for most wins in a single season. The Eagles won the NFC Championship and met Oakland in Super Bowl XV. What was the key to the team's success?
"We were good because of several things. Number one, we had a good running game with Wilbert Montgomery and Leroy Harris. We were able to stay on the field and score some points. (Quarterback Ron) Jaworski was in really good form and he had (wide receiver Harold) Carmichael. We had a really solid offense," Slater says.
"You have to give credit, too, to the defense. (Bill) Bergey was healthy and we had (Frank) LeMaster and Carl Hairston, Charlie Johnson, Herm Edwards. We had a very solid defense. And we had good kickers in Max Runager and Tony Franklin.
"Dick (Vermeil) and (general manager) Carl (Peterson), they put together a good, solid team. So, it was a combination of that, and there's always something unique about building something and seeing it grow. We just were a very dedicated group of guys."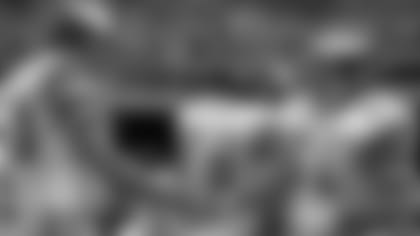 Despite losing to the Raiders in the Super Bowl, it was an experience that Slater cherishes.
"My best memory is just the excitement of being able to say you're going to the Super Bowl. And the fact that my entire family got to come watch and be together with some very close friends," Slater says. "Those are the pictures and the memories that I took away from it. Losing the game, that was hard to take, but your life goes on. You always think you're going to get another chance, but you might only get one shot at it. Some guys have three or four of those rings and they're very fortunate.
"We didn't take it for granted. I just think we probably were wrapped a little tight when the game started and we weren't loosened up the way we were supposed to be. I know we prepared as well as we could have. They made a couple plays and we didn't, and that was the difference."
After playing five of his six seasons in the league, 1978-83, with the Eagles, Slater retired and returned to his native North Dakota, where he planned to do some hunting and fishing. And then ...
"I thought I'd get into the resort business and I did get into it," Slater says. "We had a nice little thing going there and an odd thing happened. Where our resort was, you had about a mile of water all the way across, and all of a sudden, we had a huge drought and the lake (Sakakawea) dried up. It's kind of hard to explain, but it did.
"I was on an arm of it, a feeder stream of the Little Missouri River, where it flows into the lake. And that water went down so far that there was no water in the Little Missouri."
Having then worked for a wholesale sporting goods company for six years, Slater, his wife, Rachel, and sons Steve and Ben, moved to Minnesota. In 1994, he founded his own fishing tackle and hunting business, Slater Sales, in the city of Norwood Young America.
"I'd gotten to know a lot of guys who were factory reps over the years because I'd been buying stuff from them," Slater says. "It just evolved from there, and now I've got eight guys that work for us. We cover into Michigan and Ohio and, of course, around here in Minnesota, Wisconsin, and the Dakotas. We represent factories and sell products.
"I've got a lot of things to be thankful for. I've got a wonderful wife. My health is fairly good. My family is healthy and I've got a good business. I'm living the American dream, basically."