Luther Broughton didn't actually spot Santa Claus during the 1997 NFL Draft. However, when the Eagles chose the Furman tight end in the fifth round ...
"It was like Christmas," Broughton says. "But for two days straight because you just don't know. I could be in Philly. I could be in Carolina. I could be on the West Coast. I was just relieved at that point to be drafted. I finally knew where I'm going."
A three-time All-Southern Conference selection, Broughton knew where he was going, but until he showed up for minicamp and met Offensive Line Coach Juan Castillo, he didn't know just how soon he'd be learning how to block.
"He knew that when I was in college, I was a receiving guy and he wanted to teach me blocking. And after minicamp, he had a camp at Texas A&M – Kingsville. I went to spend time with him to work on stuff," Broughton says. "I worked with Juan one-on-one. I worked with his guys he had there, (Eagles left tackle) Jermane Mayberry. They had like three guys in the NFL from that small school. So I was working with those guys and they were all offensive linemen.
"When I got to Training Camp, I actually spent more time around the other tight ends, Jason Dunn and Jimmie Johnson. And Chad Lewis and I were pretty tight since we were rookies together. The other tight ends were really good, but I spent a lot of time with Juan."
On Philadelphia's practice squad in 1997, Broughton spent the following season with the Carolina Panthers, and then found himself traded back to the Eagles in 1999.
"I was like, wow," Broughton says. "I was surprised at the time because I had been in Carolina and I just knew I was going to be on the team. And then we got a new coach in George Seifert. I was surprised, but happy. Happy to go back to a familiar place."
Broughton was in a familiar place, but with an unfamiliar coach in Andy Reid, a first-time head coach, brought in to replace Ray Rhodes.
"There was a difference. My mind was on fire when I was there the first time, so I can't really say how much of a difference it was. I was so young and everything was coming at me fast. But I knew when I got back, it was different," Broughton says.
"Ray Rhodes was more of a player's coach. Andy Reid was different. He was a new coach with a new team, and there was a lot more discipline because we just weren't good the year before. He had to put his stamp on it and he kicked our butts."
A backup tight end, Broughton kicked a little butt himself. Tied for the team lead with four touchdown catches, Broughton finished fourth on the team with 26 receptions.
A key on special teams as well, Broughton felt he was back in Philly better than before because of what he learned, and more importantly who he learned from, while with the Panthers.
"I felt like I had made a lot of improvements in Carolina because I played behind an All-Pro, Wesley Walls. Wesley was great for me," Broughton says. "I'm a young guy and I want his position, obviously, and Wesley tried to teach me everything he could in order to take his position.
"Even though I didn't, he was really good. He tried to give me everything I needed in order to beat him out. I was happy to have somebody like that. He was a superstar in my eyes. A superstar veteran teaching me how to be a better football player."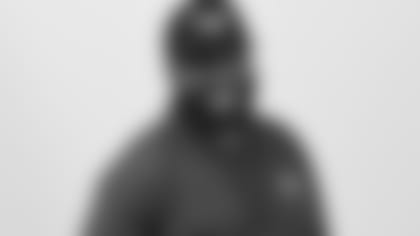 Posting a 5-11 record in 1999, the Eagles were a better team the following season when they were 11-5, and made the playoffs for the first time in five years.
"The key to the turnaround I'd have to say was the team jelling and the quarterback play. We ended up drafting Donovan McNabb (in the first round in 1999) and he became a superstar," Broughton says. "We were really competitive in that 5-11 year, but we weren't there yet. Donovan took a step and that defense was just stacked. They were ready to go.
"We ended up with Troy (Vincent) and Bobby (Taylor) at the corners, but we had another star in Al Harris, who was a nickel guy. And we're not going to forget about the other guys. We know who Brian Dawkins is, Hugh Douglas, those guys. That defense was really good.
"We would play for each other. Teams can be supertalented and not play together. We played for each other and it was really good to be a part of it."
Following two seasons with Philadelphia, Broughton played his final season in the NFL back in Carolina in 2001. His transition out of the game was initially difficult. Especially watching the 2003 NFC Championship Game between the Eagles and the Panthers. "That was tough because I was a part of both teams."
Unsuccessful making the team out of Chicago's Training Camp in 2002 and Green Bay's the next year, Broughton accepted that football was in his past and focused on his future by earning an MBA in business administration from the University of Phoenix. He took a job in the mortgage industry in nearby Mount Laurel, New Jersey before moving to Charlotte to help people get their financial situation in a better place.
"From the outside looking in, it's paperwork. But that's not what it is," Broughton says. "It's you being in a situation where you want to lower your mortgage payment or you want to get cash out because you want to help your son or your mom or someone do something and you don't have the liquidity. You're refinancing to get these funds. I have 50 piles on my desk and every one is an individual on the other side that is trying to be put in a better situation."
The father of a 17-year-old daughter and a 7-year-old son, Broughton and his wife, Zaneta, now make their home in Fort Mill, South Carolina.